It took time, but Honda has finally launched the new XRM125. The do-it-all underbone is a trusted steed further away from cities, where the roads are rougher and sometimes unpaved. This newest incarnation has received a visual upgrade that makes it look both sporty and modern.
We tested the DS variant, the most affordable of three versions at P67,900, for this review. Does the new XRM stick to the basics that drove its appeal in the first place? Let's find out.
Styling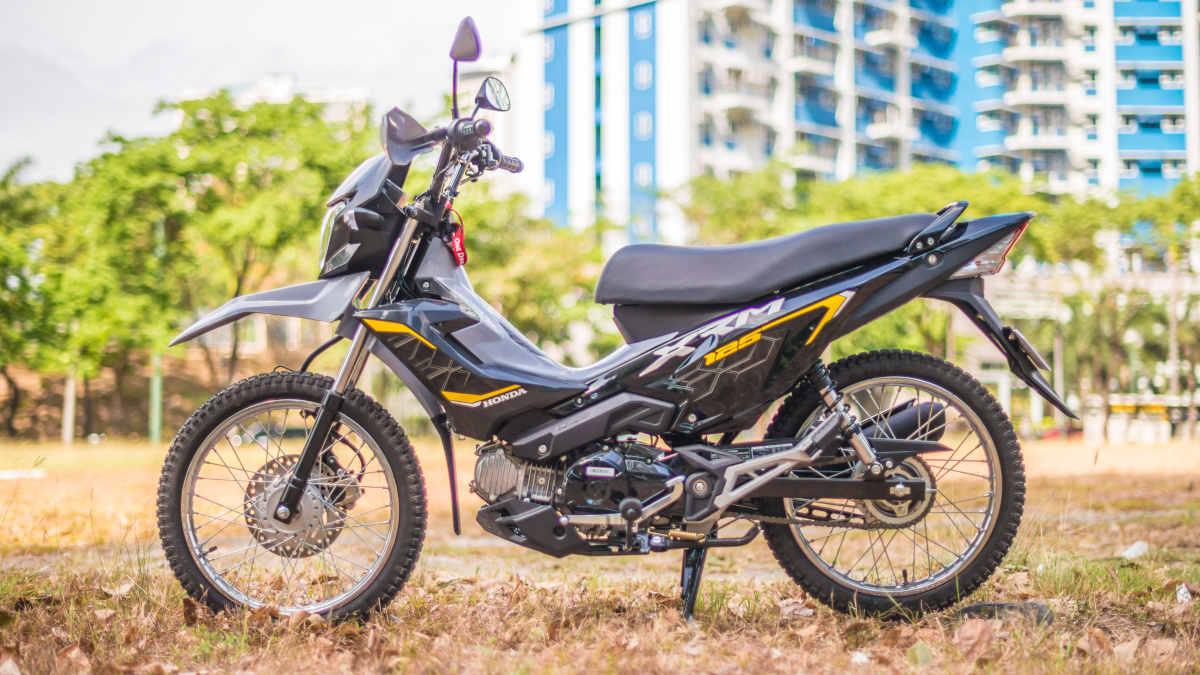 The XRM's sporty new plastics refresh its look, placing it firmly in the present. The geometric decals on our ceramic gray test unit follow the same design cues found in modern street motorcycles. But despite the street decals, the XRM125 DS remains true to its off-road roots.
Continue reading below ↓
Recommended Videos
The underbone takes its headlights, high front fender, and fairings from the CRF dirt family. And the handlebars are dirt-bike wide—so much so that they feel like they belong on a larger bike. Spoked wheels, all-terrain tires, handguards, and a slim frame complete the dirt visuals and function. The underbone sports a simple, dirt-reasy digital instrument panel. Its one button toggles between odo and trip meters—clear, simple, and probably unbreakable.
The saddle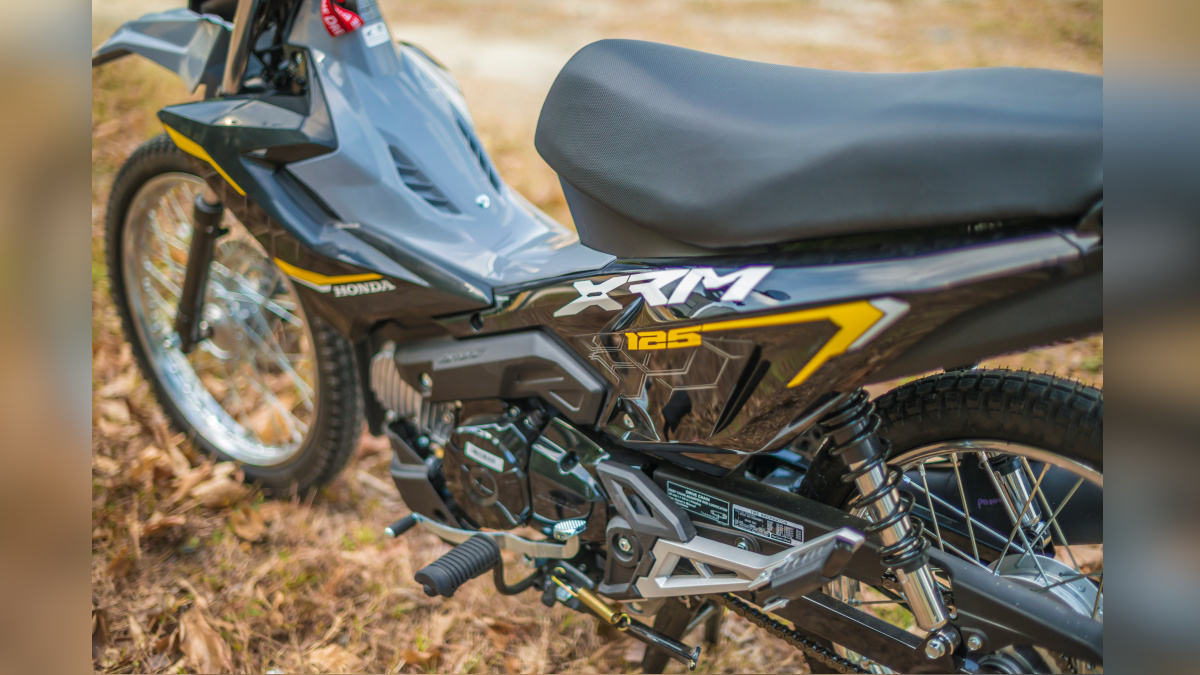 At 30.5 inches, the XRM's seat height is average for underbones and scooters. But compared to a scooter, the ground feels closer on the XRM. It's the advantage of not having a footbed. My legs could go straight down instead of out to the side to touch the ground. At 5'1", I normally can't get both feet on the ground while sitting, but it happened on the XRM, which speaks volumes about its user-friendliness.
As a bike designed for on- and off-road duty, the XRM comes with a narrow seat with a flat profile. The firm cushion has some give, and the seat cover has a diamond pattern that provides plenty of grip. This combination kept me comfortable for around two hours of non-stop riding. Adding to its versatility is the neutral placement of the soft rubber pegs. They're placed in the middle of the bike, giving the XRM an upright riding position, which gives you the choice to ride it standing up or sitting down.
Engine performance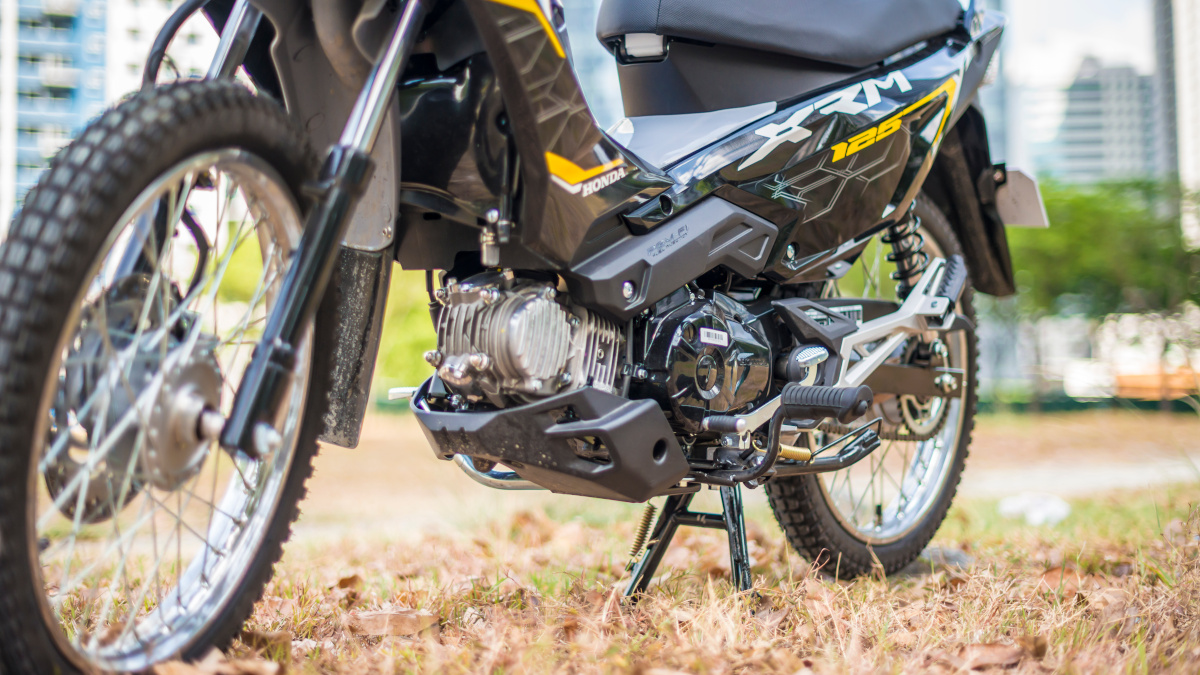 Made in the Philippines with Japanese precision, the XRM's 125cc SOHC engine is small but solid. Honda didn't make any changes; the air-cooled, fuel-injected mill still makes 9.55hp at 7,500rpm and 9.55Nm at 6,500rpm, and it still drives power to a four-speed semi-automatic transmission. My only gripe with the gearbox is that the long gears make the XRM feel sluggish at times, though it compensates for that in other ways—you don't have to work a clutch, and the bottom-end torque cranks power like a tractor, driving the bike up 30- and 45-degree hills with ease.
In the real word, the XRM's engine makes it a reliable and fuel-efficient commuter. Honda claims it yields 65.4 km/L. I tried testing this number for a part of the test ride and ended up covering 224 kilometers on about 2.86 liters, which comes out to around 78.3 km/L on a fresh engine.
Ride and handling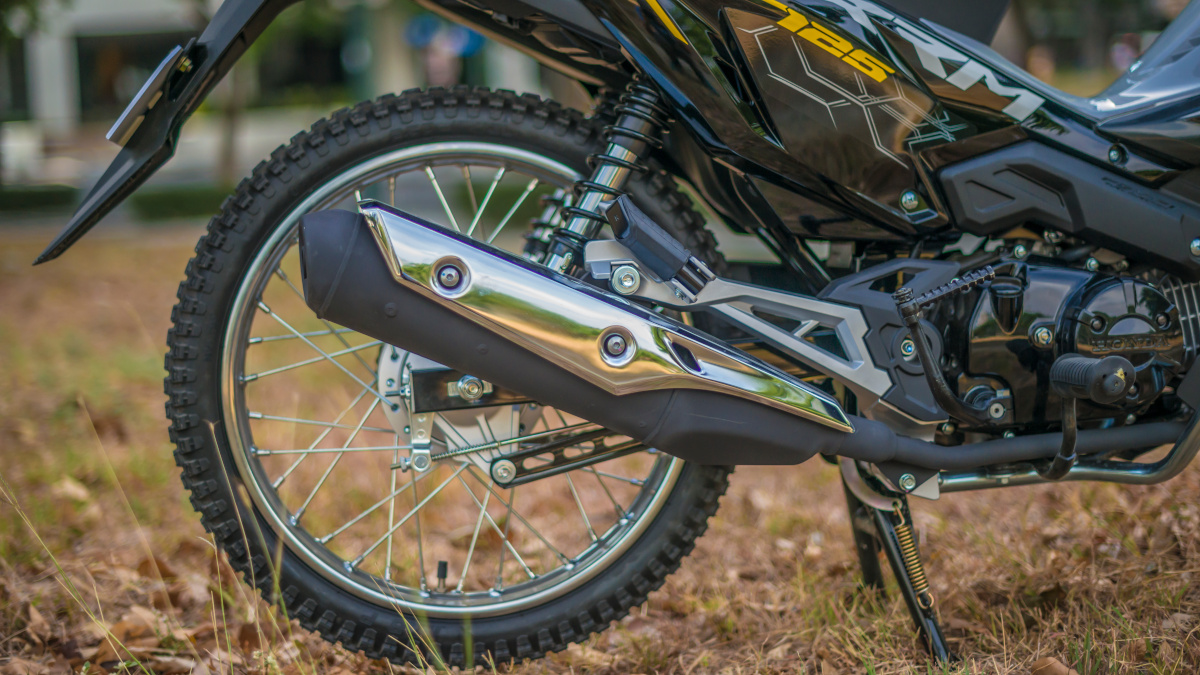 Weighing 102kg wet, the XRM rides and maneuvers like a featherweight. The wide handlebars really help the bike feel stable despite its small size and make tight radius turns easy to accomplish. The ergonomics are great for my size, which makes me think that the XRM is better suited for smaller riders in general. The compactness of the controls, seat, and frame might present a challenge for taller riders. Things eventually get in the way, especially the kickstarter, which my right foot often bumped against whenever I rested the ball of my foot on the right peg.
As someone with relatively low rider weight, I enjoyed the XRM's soft stock suspension settings. It absorbed minor to moderate road imperfections extremely well and made riding through broken-up roads and dirt sections fun instead of torturous. With that said, heavier riders will probably find those same settings too soft and easy to bottom out.
The 2.5-inch MBP Star all-terrain nylon tires complement the XRM perfectly. They provide extra cushioning and have good cornering and traction on both paved and dirt roads. They also grip well under hard braking, as the bike's front disc and rear drum brakes provide enough bite to stop the bike in its tracks.
Extra features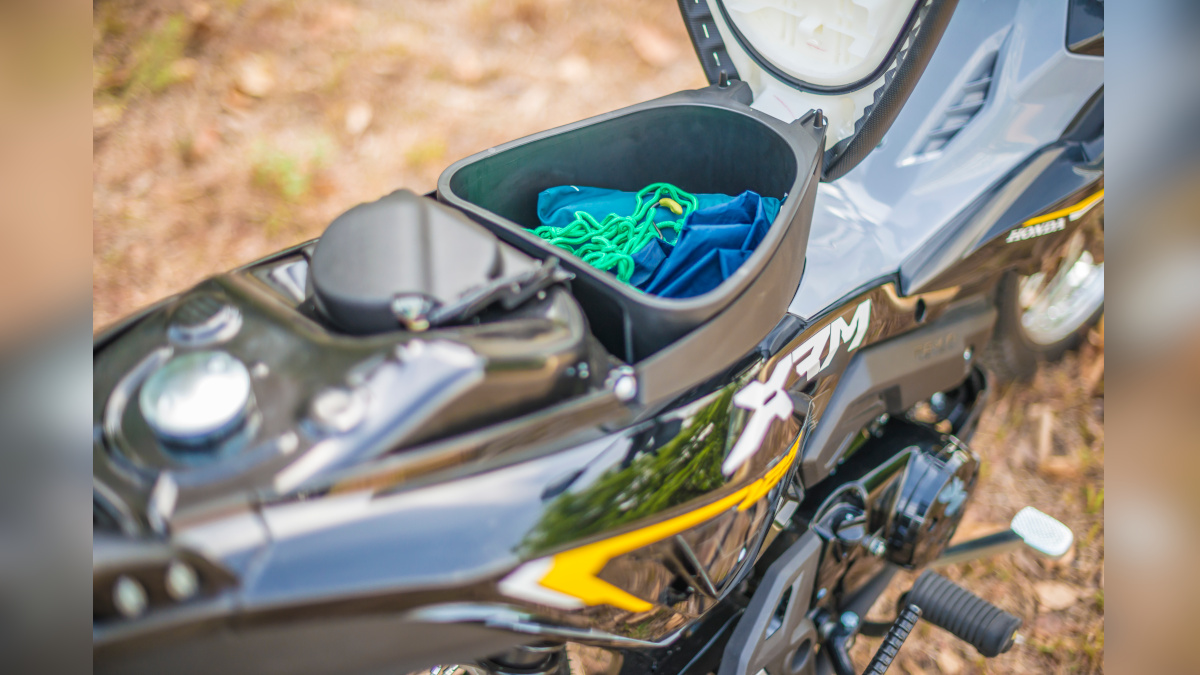 Dirt-inspired, the XRM125 DS is spare on purpose. The digital panel is one compact unit. The push start provides convenient starting, while the kick start gives you a fallback option for battery troubles ahead. The underseat storage is small, but it has enough space for rain gear, several tools, a cargo net, and an extra shirt.
There is one feature that's oddly missing here: hazard lights. It seems like a minor thing to leave out, and judging by several YouTube tutorials on how to install them specifically for the XRM, there's a demand. Honda might want to include them in a future version.
Verdict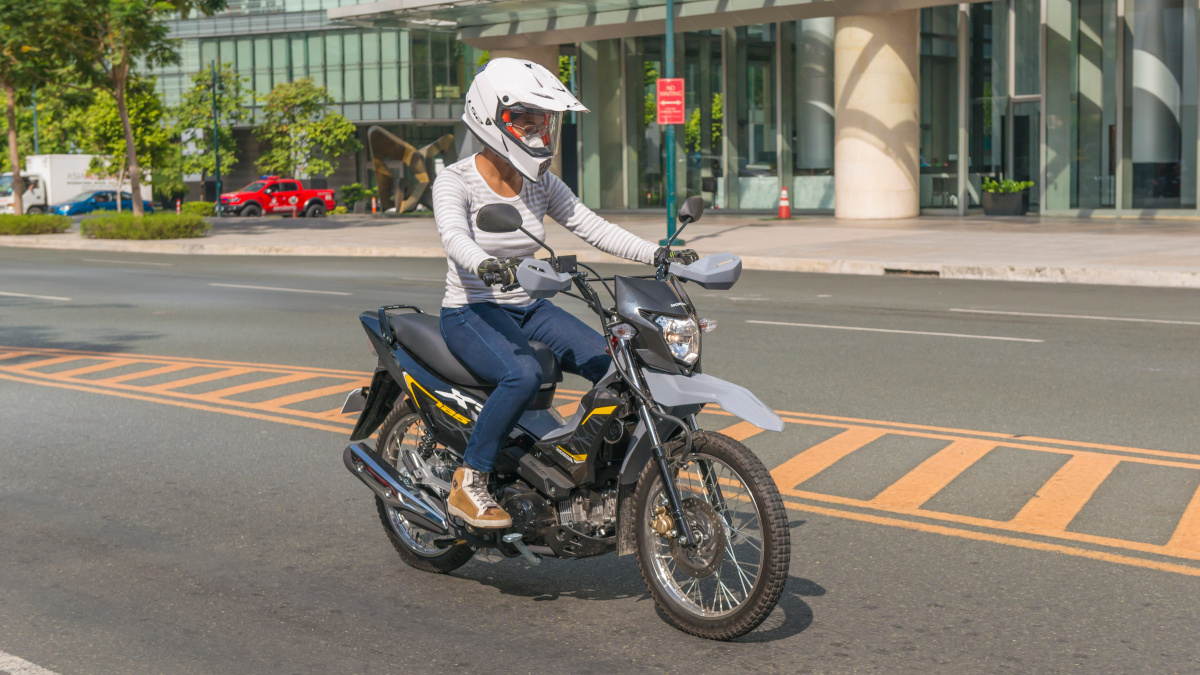 The Honda XRM125 DS seems to me like a good candidate for a bulletproof bike. It's neither fast nor fancy, but it dares you to take on every terrain, just to see if it will make it. More experienced riders should enjoy pushing this bike's limit, while beginner and smaller ones will welcome its low height and compact ergonomics.
SPECS: 2021 Honda XRM125 DS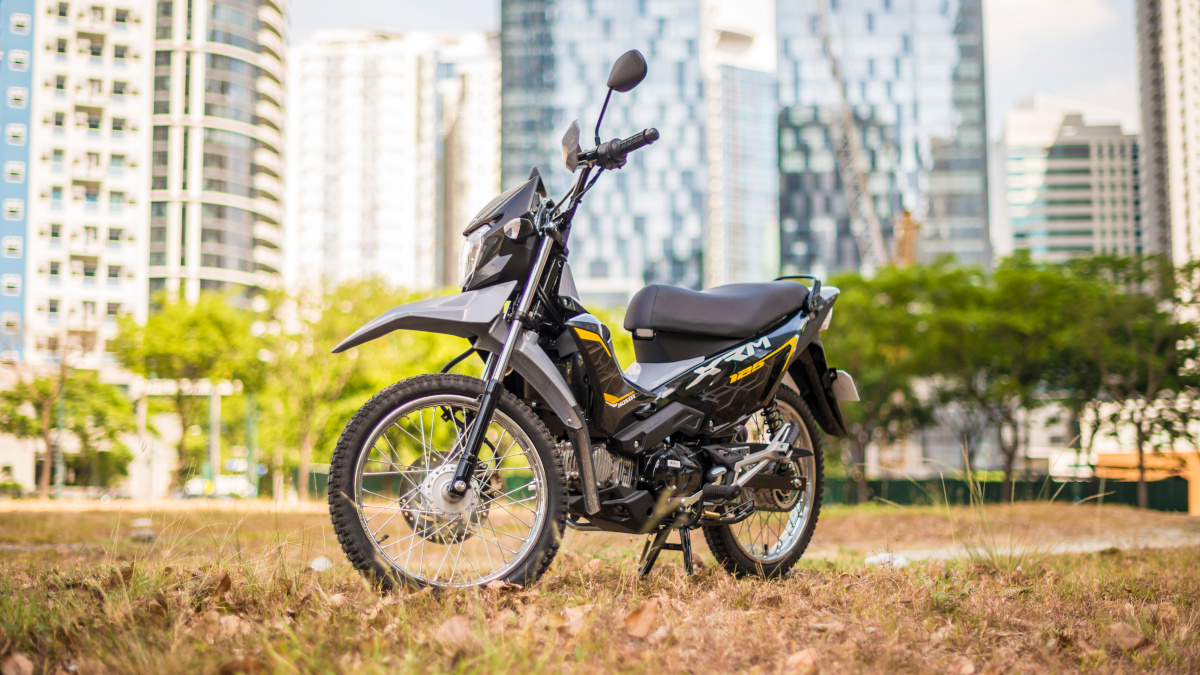 Price: P67,900
Engine: 125cc air-cooled, SOHC single-cylinder
Transmission: 4-speed semi-automatic
Power: 9.55hp @ 7,500rpm
Torque: 9.5Nm @ 6,500rpm
Seat height: 30.5 inches
Score: 16/20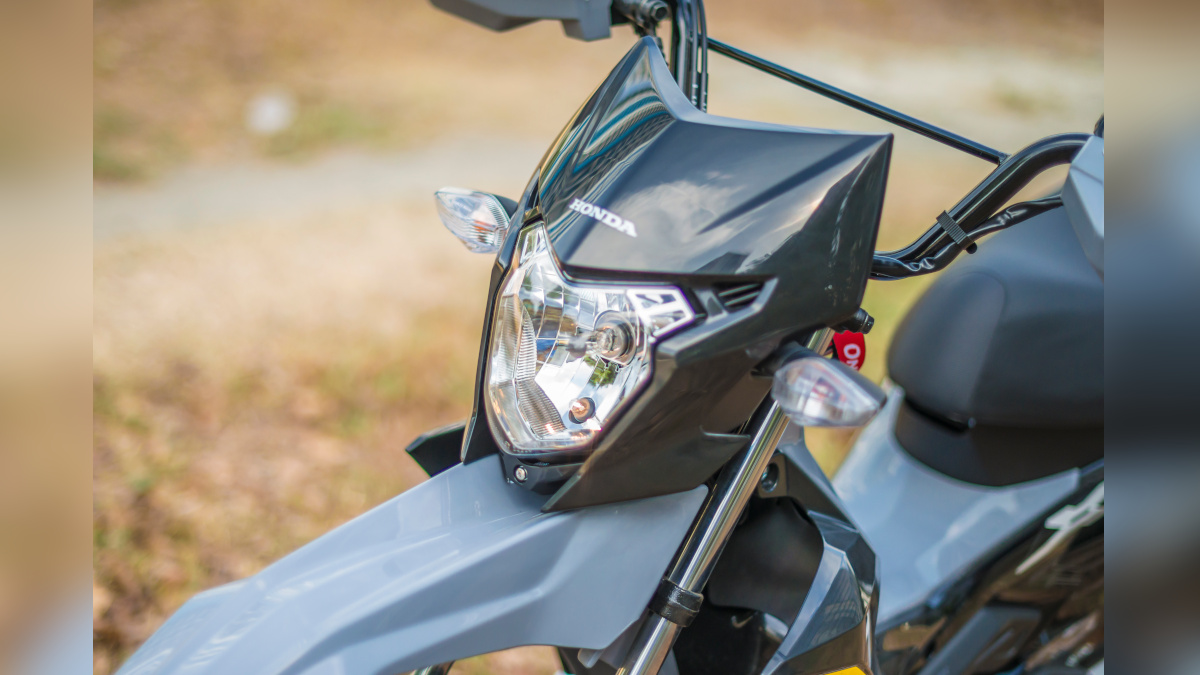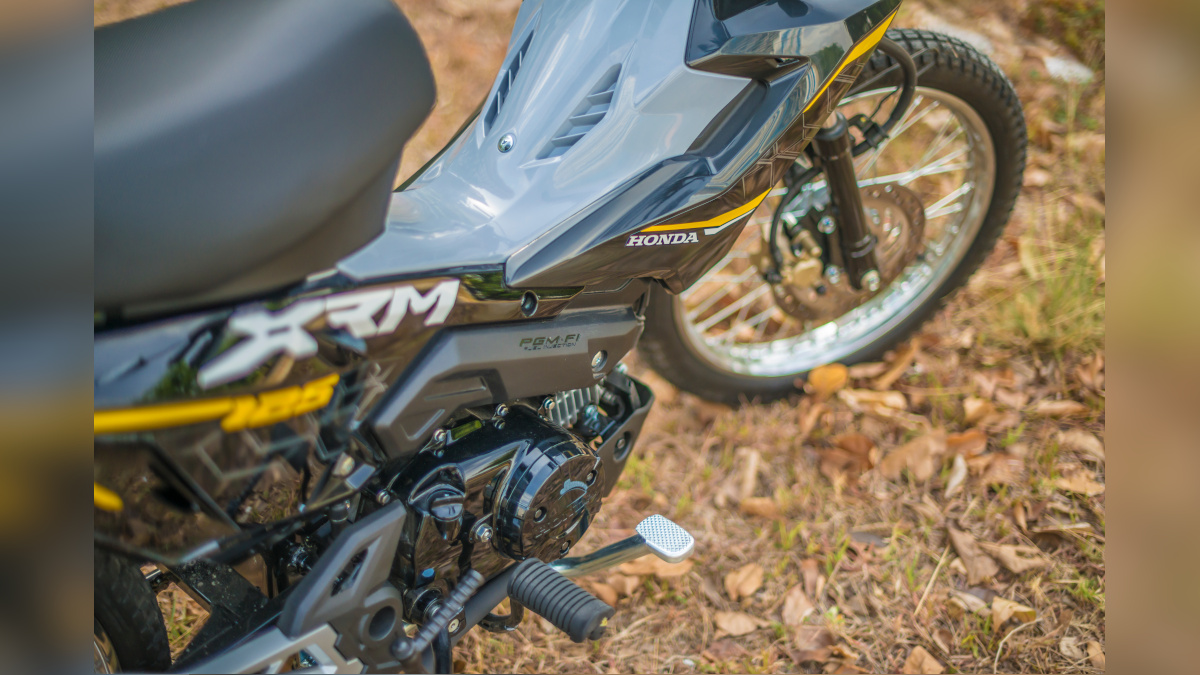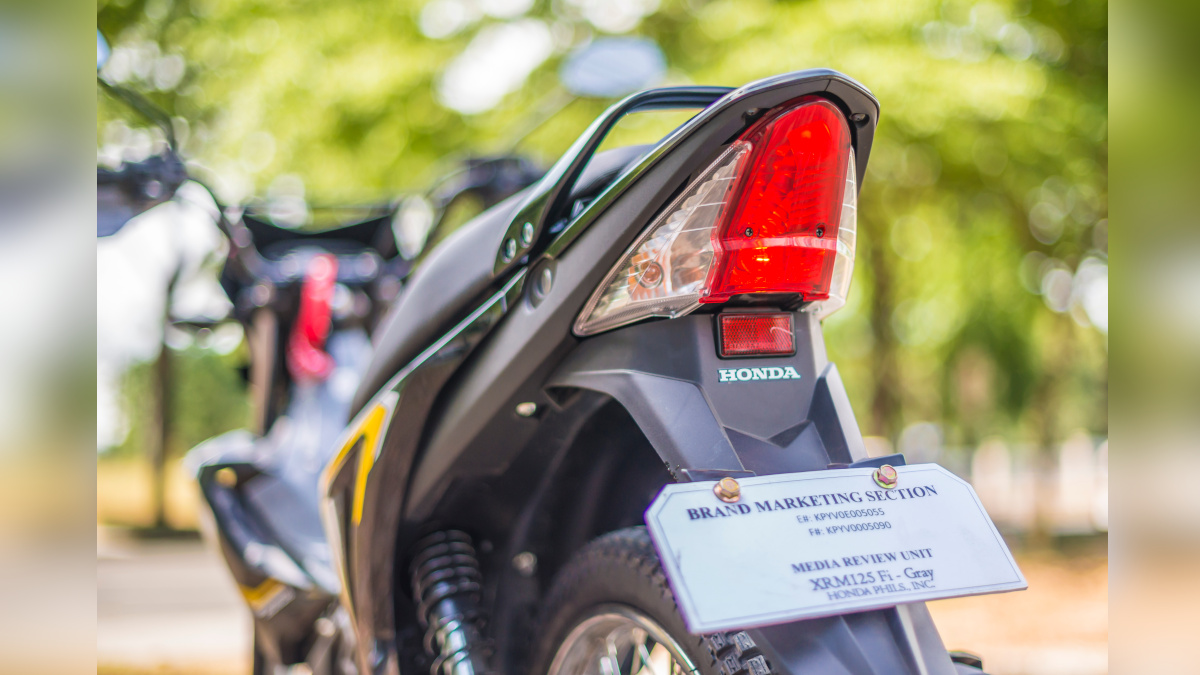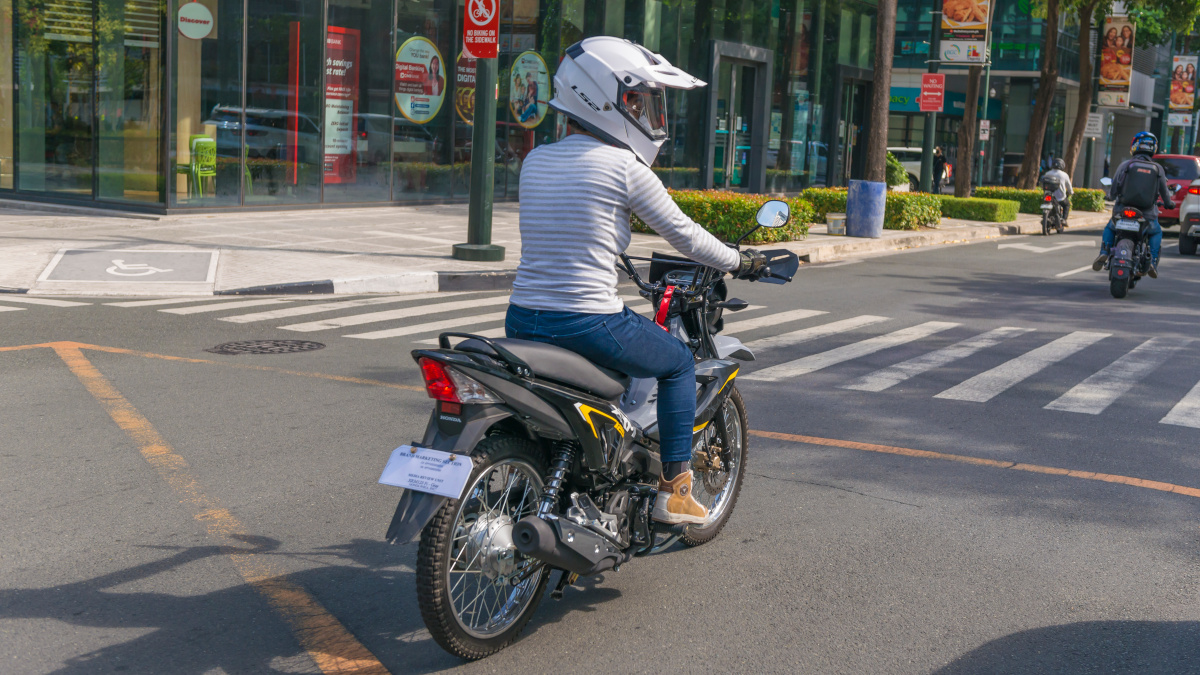 Top Bikes Philippines is now on Quento! Click here to download the app and enjoy more articles and videos from Top Bikes Philippines and your favorite websites.