Want a vintage Lambretta? Expect to pay a steep price when you buy it, and to keep on paying as you own and restore it. The world of vintage scooters is a collector's one, filled with enthusiastic nostalgia and fueled by deep pockets.
If you don't have the latter, why not skip the sky-high prices and head-scratching maintenance and have a look at the British brand Royal Alloy. The brand arrived on our shores in November last year, bringing with it three modern Lambretta-esque scooters.
We tested the Grand Prix 300S, which retails for P275,000, and found it to be a quirky blast from the past with modern underpinnings. Check out our full review below.
Styling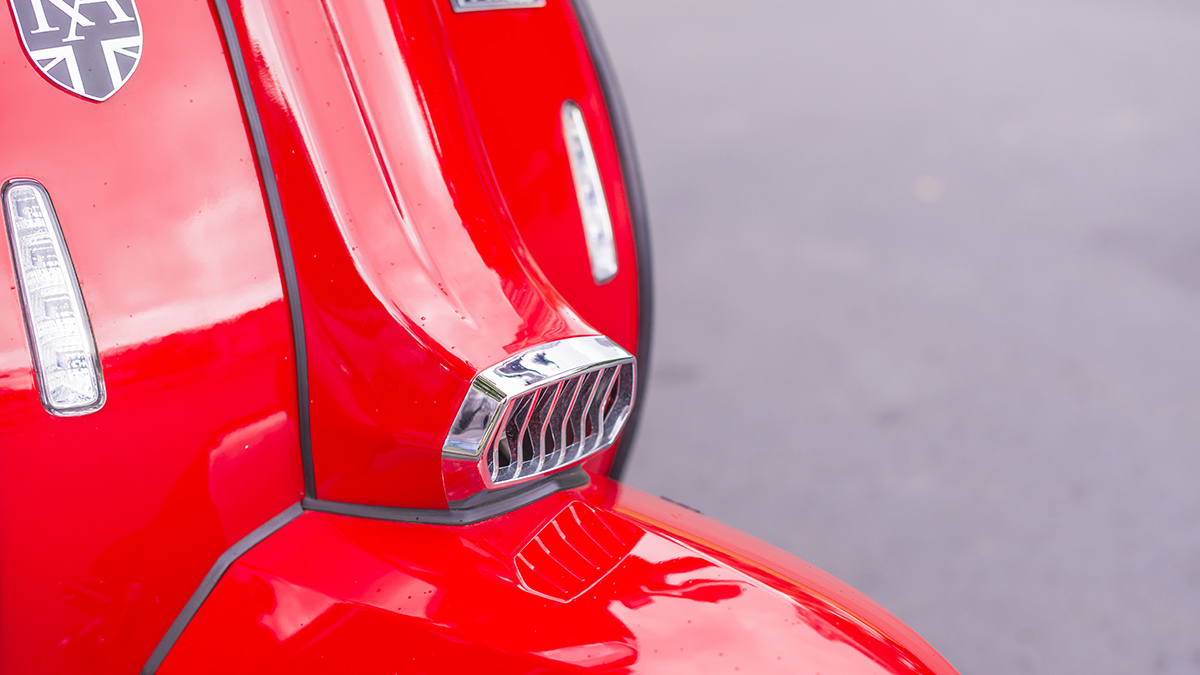 Continue reading below ↓
Recommended Videos
The GP300S is a near-spitting image of an older Lambretta Series 3, down to the rotund side panels and the beak-like front fender. It's the detailing that tells you this isn't a Lambretta. The retro-styled 'RA' badging appears throughout the scooter, but it's never glaring.
Our demo unit sported flame red paint. And pop it does; the scooter is hard to miss as it cruises by and worthy of a double-take.
This Royal Alloy's materials also give a nod to history. Most of the body is made from sheet steel, with the horn cover, fender, engine front cover, and glove box compartment the only exceptions. They're made of plastic, a fact you'll only suss out if you knock on them.
The saddle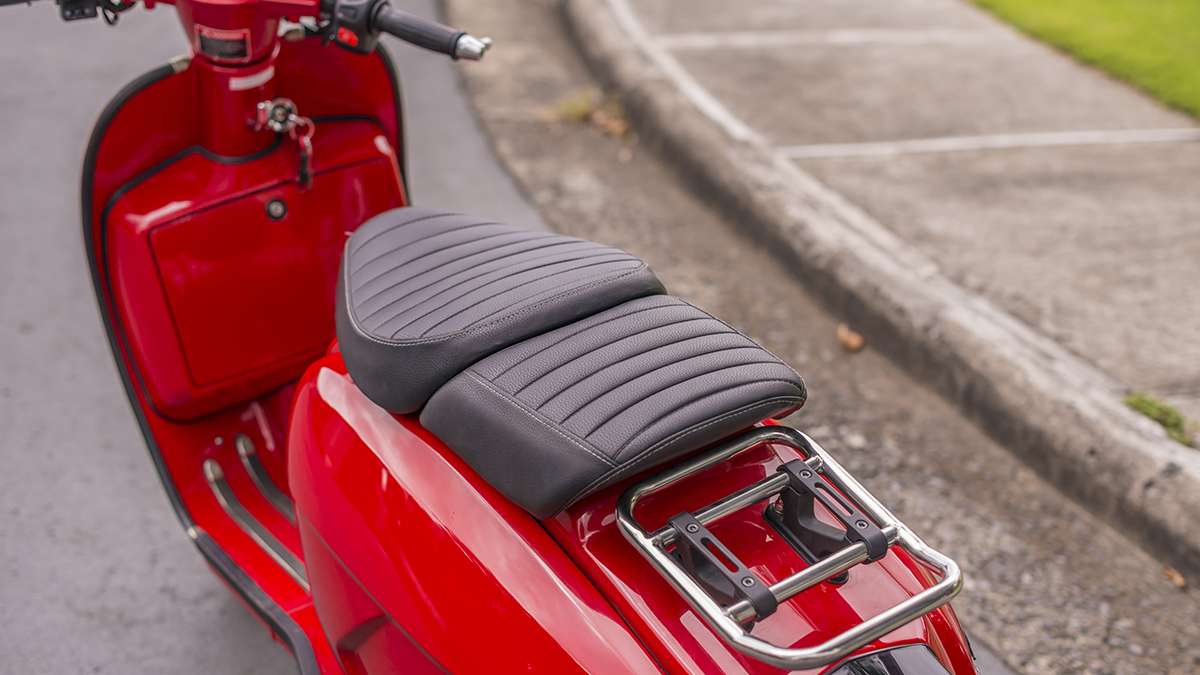 The GP300S' saddle gives another nod to vintage with its pleated design. The synthetic leather seat is wide and generously cushioned, a happy fact for riders and passengers on long cruises.
Coming in at 30.3 inches high, the seat isn't a hindrance, even for shorter riders. It's also slippery enough to let you slide forward to get a foot down for a stop.
The standard seat has a novel feature: it suctions instead of latches. Pull the seat up, and you'll hear the successive pops of two rows of suction cups. It works well, and there was never a time when it felt like the seat wasn't secured enough.
Engine performance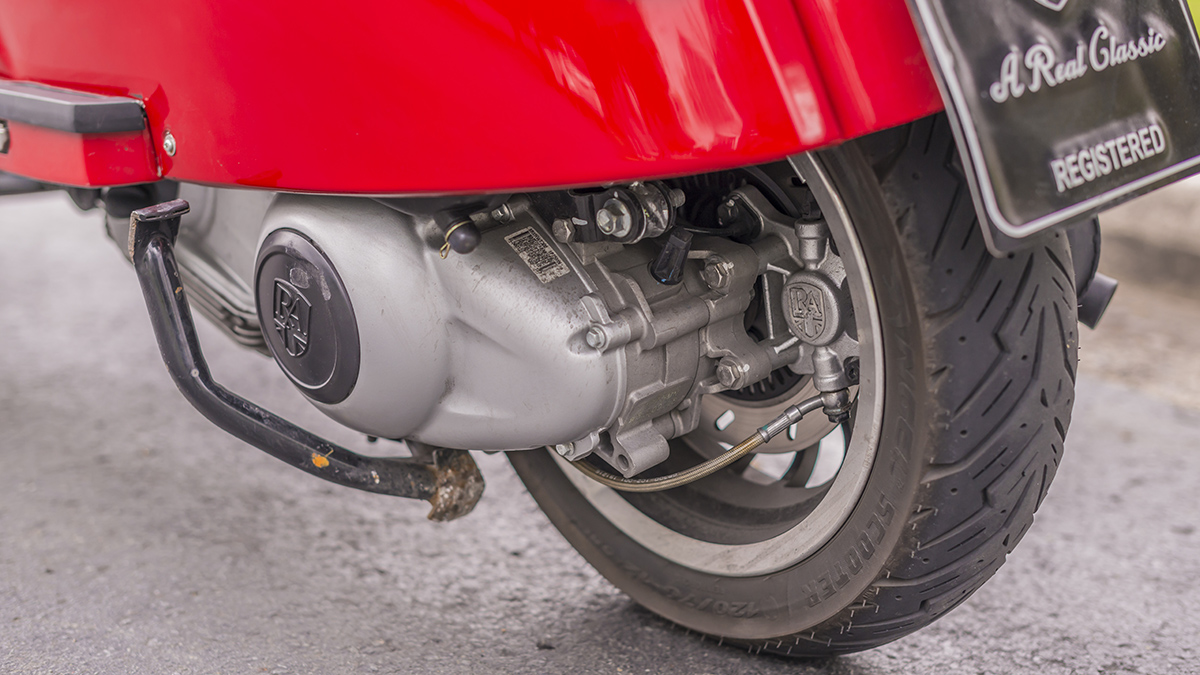 Royal Alloy outfitted the GP300S with a 278cc liquid-cooled, fuel-injected engine. As a matter of fact, it's a version of the Piaggio mill you'll find in some older Vespas.
The four-valve single-cylinder churns out smooth power that's a delight to experience at any speed. It makes the scooter surprisingly fast and powerful, capable of 22hp at 7,250rpm and 23Nm at 6,000rpm. The scooter never feels bitin; it accelerates readily and doesn't delay.
Ride and handling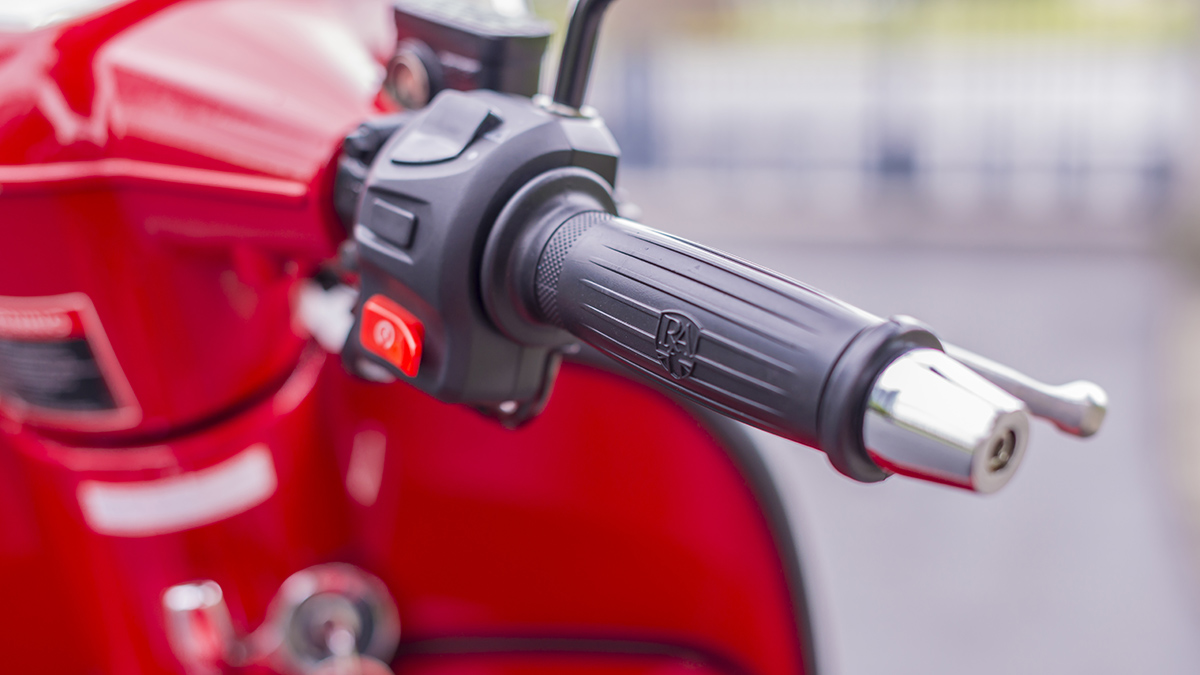 If you're coming from a larger bike or a scooter with wide handlebars, you'll notice that the GP300S' steering feels twitchy. It takes some time to adjust to, and once you do, the scooter feels like it steers itself, with hardly any input from you.
We did notice that the scooter resists aggressive countersteering. Push too firmly, and the front wheel does a slow wiggle as it attempts to track the Pirelli tires with any lines or grooves on the road.
Riding the GP300S feels like going back to the basics. The controls are below your line of vision, giving you an unobstructed view of what's ahead. It encourages you to feel out what the scooter is doing and to rely on that instead of the dash.
The brakes and suspension are the shining performers of this 300cc Royal Alloy. The brakes are strong and responsive at all times, with the 220mm rotors mounted on the 12-inch cast wheels providing plenty of grabs. The dual-channel Bosch ABS comes in for support when the braking gets heavy. Even when riding two-up on hilly terrain, brake fade was minimal and gradual.
The suspension on this scooter has none of the pogo-ing typical for most scooters on the market. That's all thanks to double hydraulic shocks on the front and rear—each with adjustable preload. They smoothed out plenty of road imperfections. Working together with the scooter's steel body and long wheelbase, the suspension gives the GP300S a stable ride that doesn't chatter at high speeds.
Extra features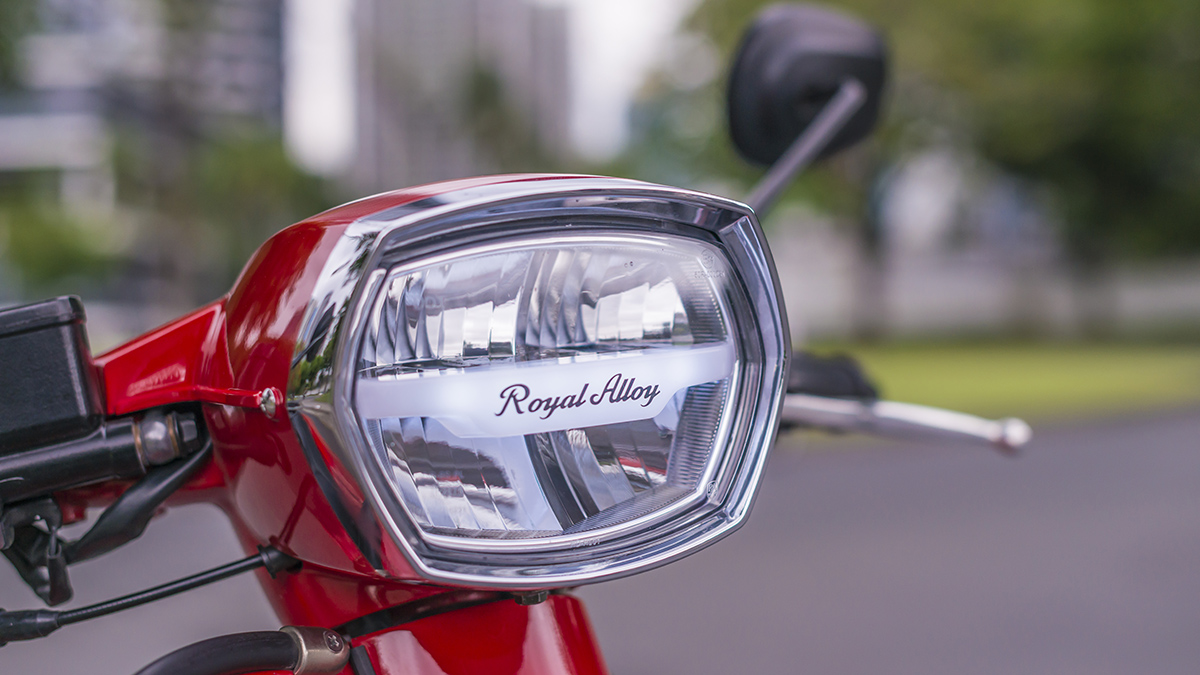 In evoking a bygone era, modern retros like the GP300S don't have much technological sophistication. The modern extra features on the scooter are mostly functional in nature.
The instrument panel is digital but simple, only showing essentials like the fuel gauge, speed, revs, and odometer reading, plus the signal and warning lights. The lights are LED, and the headlamp comes with daytime running lights.
There's a USB 3.0 plug in the front glove compartment, and anti-dive tech on the front shock to keep the scooter balanced under hard braking. There's a helmet hook and a built-in rear rack, too. The front compartment is a simple, rectangular space, large enough for a Jolly meal, a shirt, a tool kit, and a ratcheting strap.
Verdict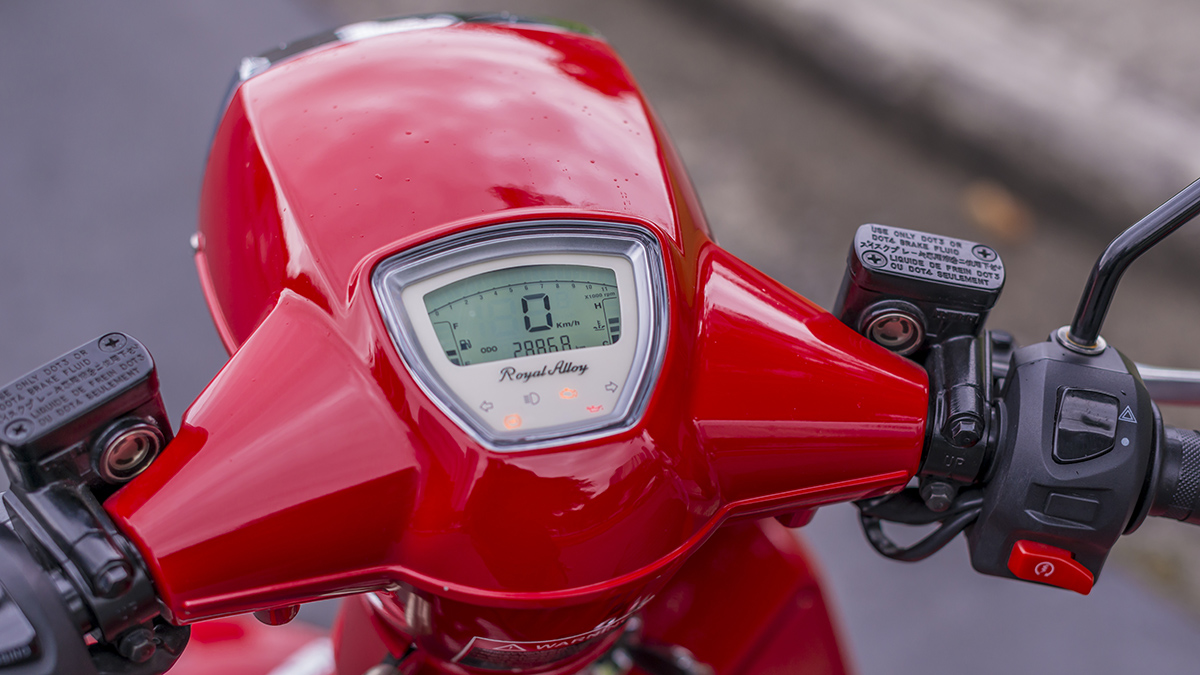 The 2021 Royal Alloy GP300S looks the part of a retro scooter, but it's very much a modern model with modern power. It's a looker, and you'll find plenty of riders and passersby ogling your ride.
Ride it hard or cruise leisurely. It might not beat the authenticity of the original, but it's a remake worth paying attention to.
SPECS: 2021 Royal Alloy Grand Prix 300S
Price: P275,000
Engine: 278cc  SOHC single-cylinder
Transmission: Continuously variable
Power: 22hp @ 7,250rpm
Torque: 23Nm @ 6,000rpm
Seat height: 30.3 inches
Score: 18/20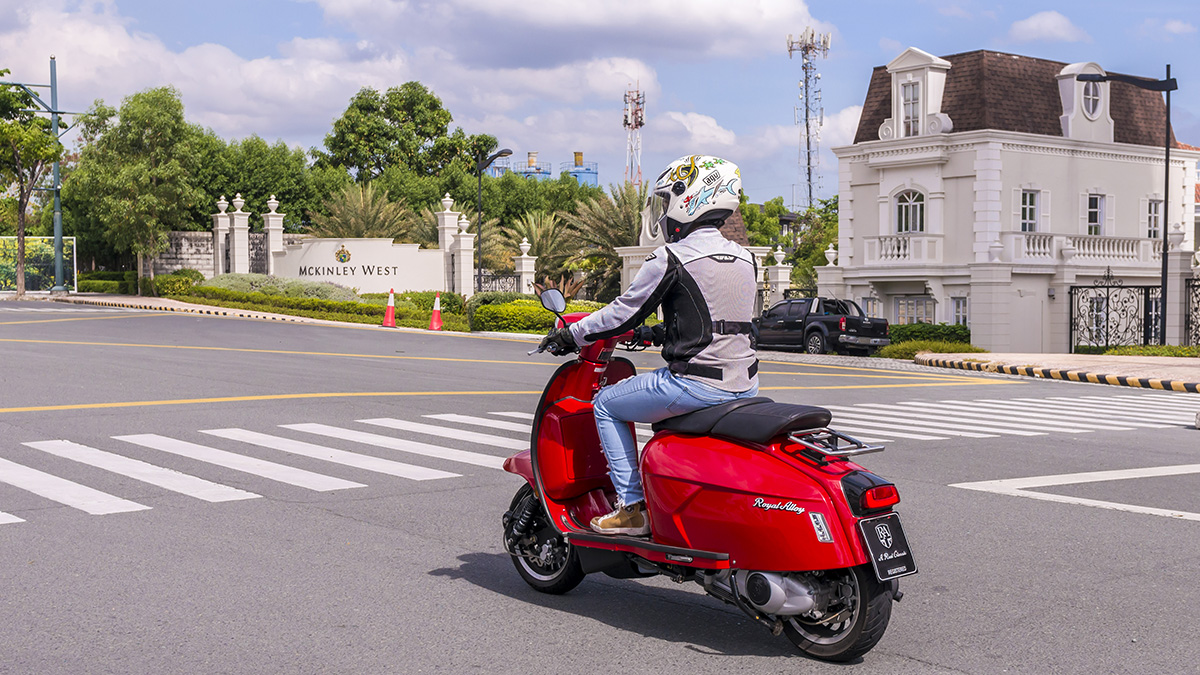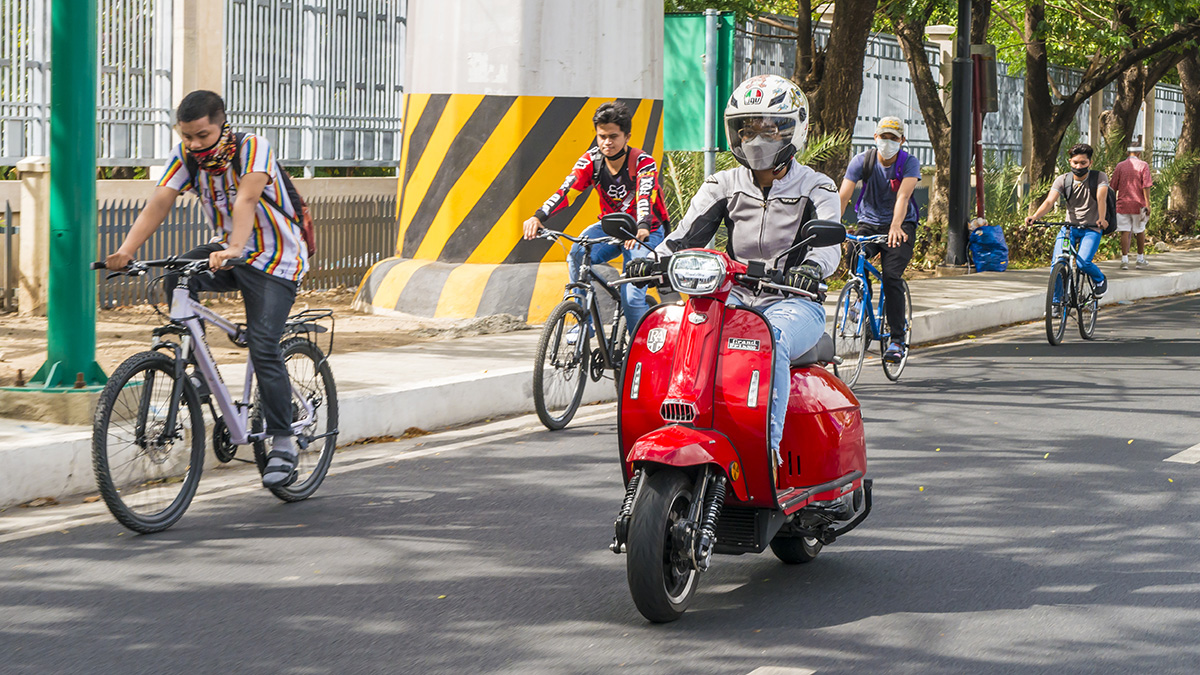 Top Bikes Philippines is now on Quento! Click here to download the app and enjoy more articles and videos from Top Bikes Philippines and your favorite websites.