Premium features like ABS, traction control, and smartphone connectivity are no longer things you hope to enjoy once you own a big bike. The small-displacement market has been getting a slow but steady trickle of high-tech features, which points to a maturing scooter market. That's something we can all get behind.
For 2021, the new Yamaha Mio Aerox brings more gadgetry to the segment. Check out our first impressions below.
What's old, what's new?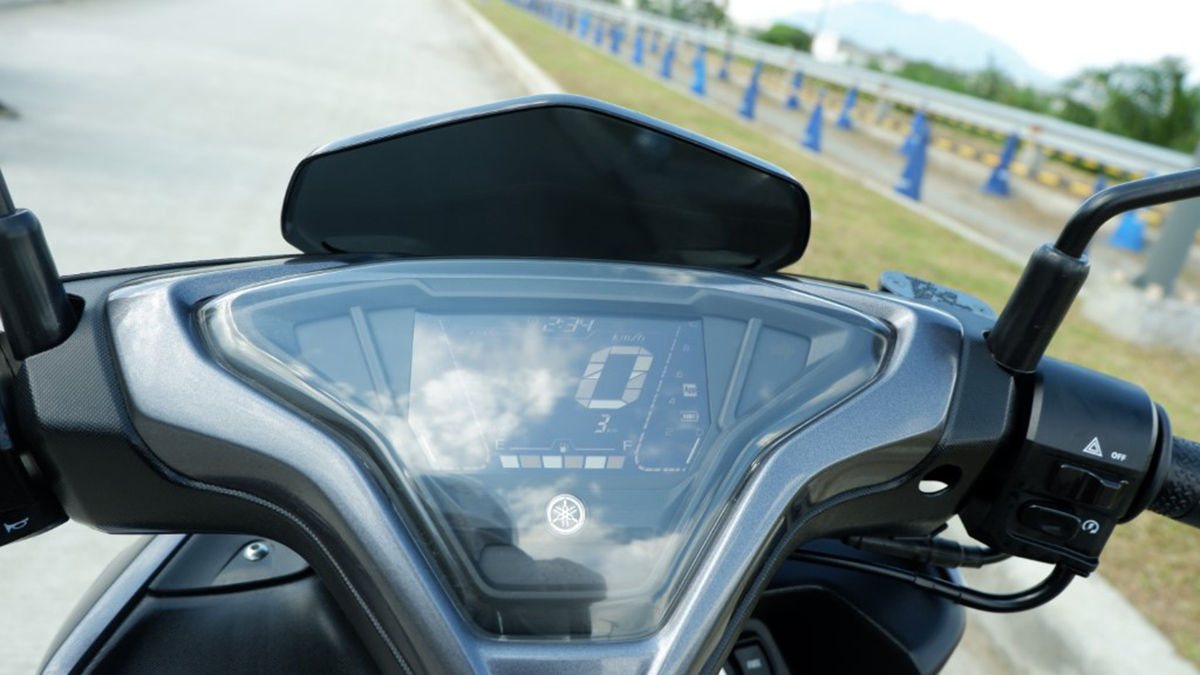 Broken down to the basics, the 2021 Mio Aerox and Mio Aerox S are still the same sharp, sporty machines topping Yamaha's line of automatic Mio scooters. Here, you get the same:
Continue reading below ↓
Recommended Videos
155cc SOHC, liquid-cooled engine with Variable Valve Actuation
All-around LED lights
Monochromatic digital LCD panel
24.5-liter compartment
Wide, grippy tubeless tires
The Stop & Start II system, Smart Motor Generator, single-channel front ABS, and smart key system are still the main features that make the Aerox S a more premium deal than the standard Aerox.
This year's updates in both Aerox variants are: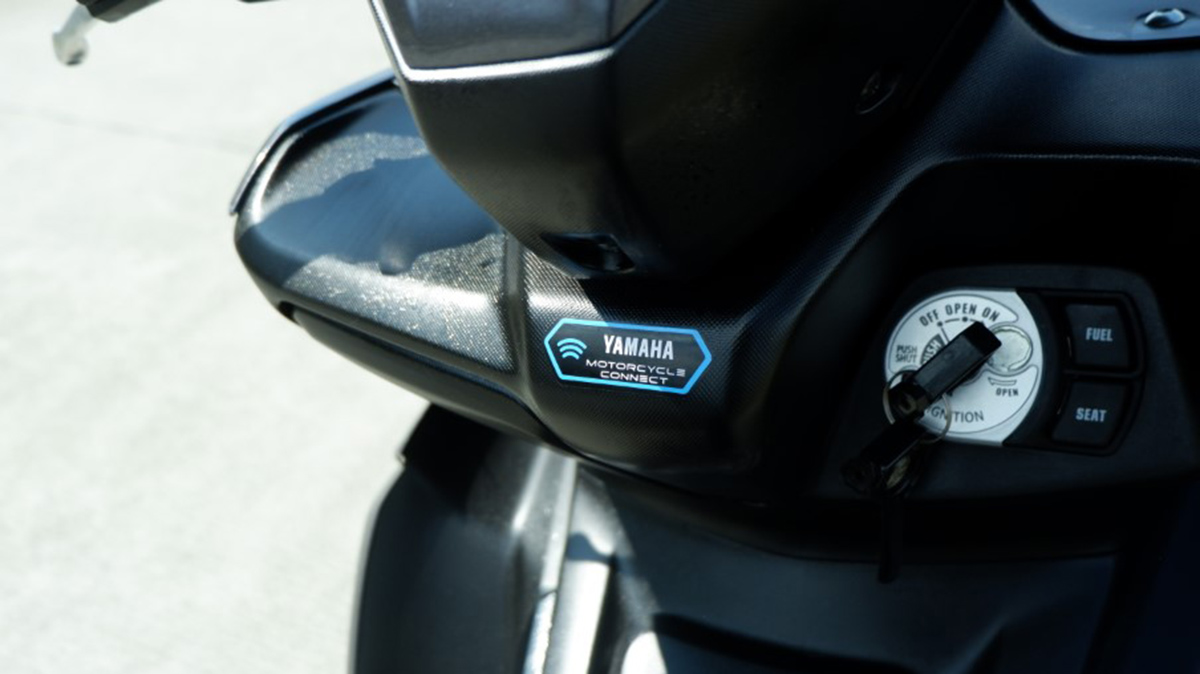 A

 higher engine compression ratio of 11.6:1

A

 redesigned CVT transmission

A 

larger 5.5-liter tank (up from 4.6 liters)
Unique LCD indicators for Yamaha's new Y-Connect system
Overall, these improvements push the new Aerox to perform better, while still being as fuel-efficient as ever.
The Y-Connect connectivity, however, is the upgrade to really pay attention to. Install the Y-Connect app (available for Android and iOS), and you can keep track of the Aerox's fuel consumption, acceleration, temperature, and so much more. If you've ever wanted to put your usage under a microscope, this is your chance.
Once you pair your phone to the scooter, you'll receive phone and message notifications right on the scooter's panel and get the chance to monitor your phone's battery level, too.
There are three ways to pair the Aerox to a phone: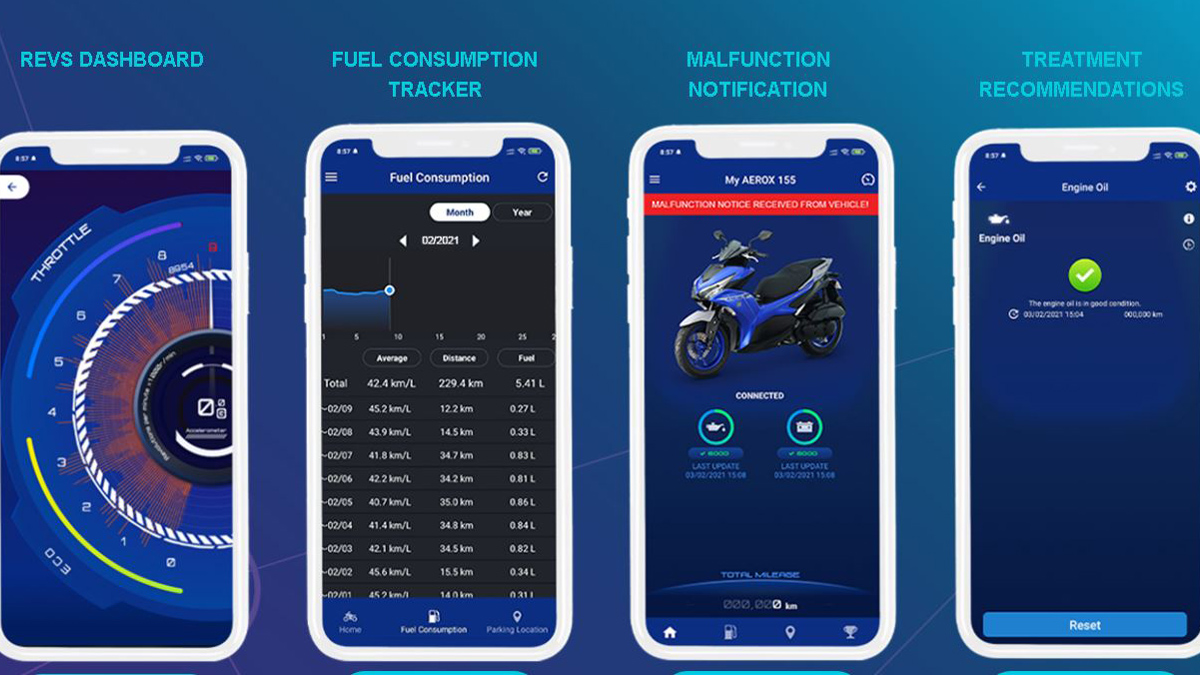 Scan the QR code for the communication control unit under the seat.
Manually enter the code into the app.
Scan the frame number on the rear fender.
The whole process from registration to pairing shouldn't take any more than two minutes. The new scooters are all about making it easy to stay connected with the bike (and the rest of the world) while you're out riding.
How's the ride?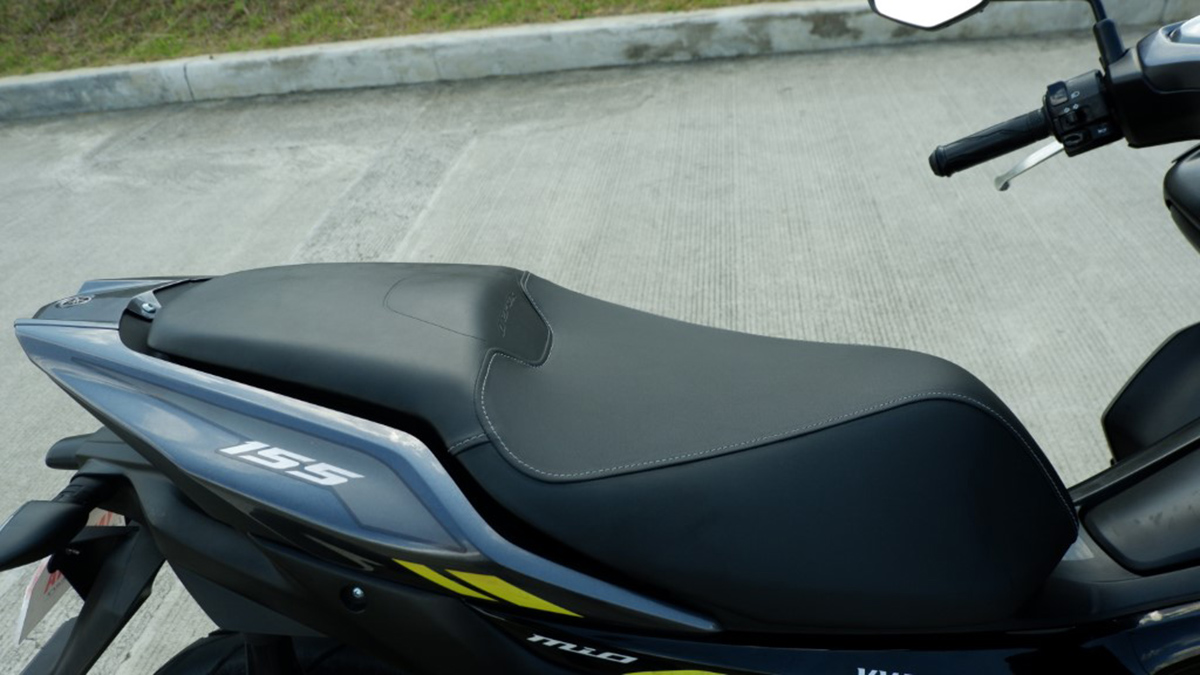 Before you sit on it, you know the Aerox is sporty—it's got bold graphics, aggressive lines, and eye-popping color contrasts. On the saddle, suspension is the kind of stuff you expect given its sporty branding, but it handles fine on gravel, cobblestones, and speed bumps.
As expected from Yamaha, ride quality is a given. The Aerox steers smoothly, gives power in predictable progression, and feels light on its wheels. The narrow, 31-inch-high seat is not intimidating, especially when the scooter weighs in at just under 125kg.
Yamaha let us test the Y-Connect system, too. With our scooters paired up, we rode around a small course, receiving calls and texts from the Yamaha team. The black-on-gray panel made it easy to spot the notifications under direct sunlight, so it was easy to pull over and take a quick call or send a message.
How much is it?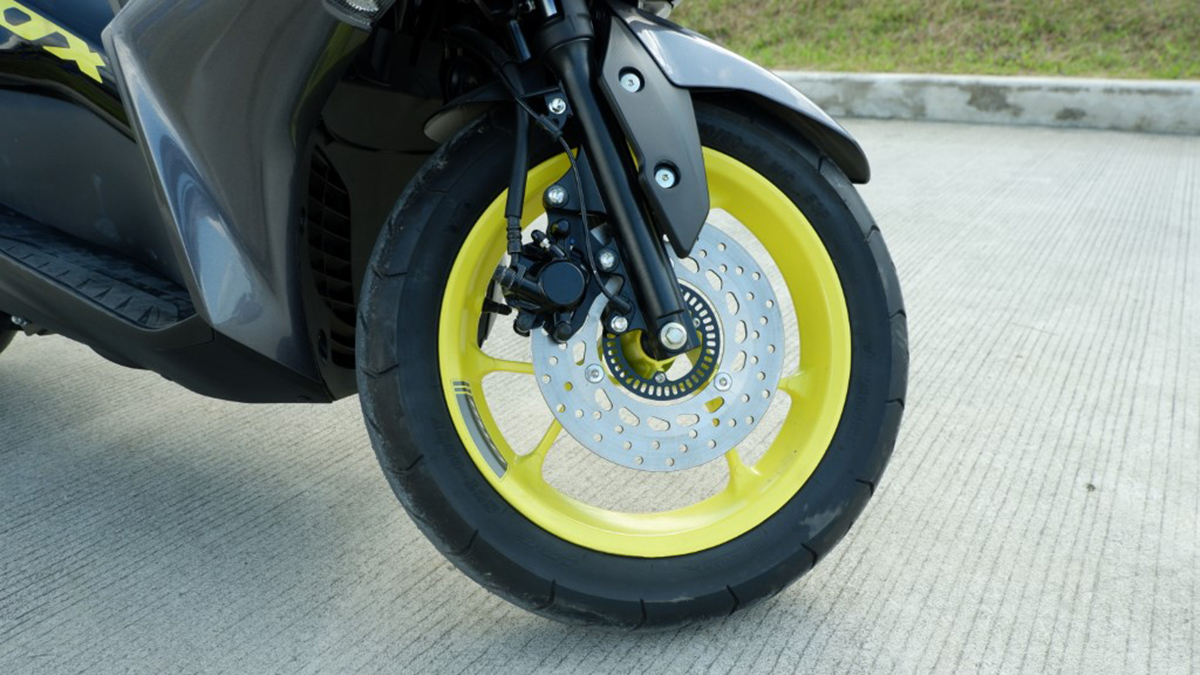 The standard Aerox costs P112,900, and you get to pick from four colors: Race Blue, Black Raven, Dark Gray, and Red.
As for the Aerox S, hand over P132,900 and you'll have a scooter only available in Black Raven but sporting ABS, SMG, Stop and Start, and keyless control. Both models received a P10,000 increase for 2021.
Who's it for?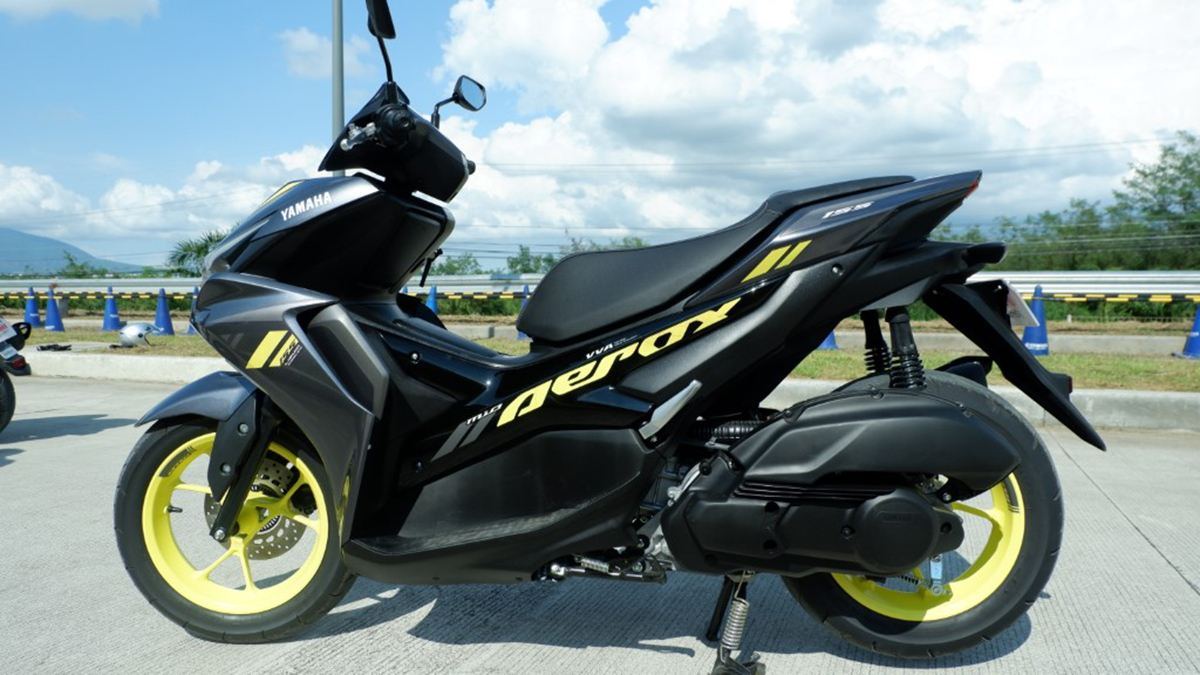 Both Aerox variants are a logical (and premium) upgrade for the Mio crowd, but their appeal should spread wider than that. If you want sporty performance without the trouble of a clutch, then this scooter should make it into your shortlist.
At this price point, it might be too big an investment for a complete beginner, but it should do well for everyone else.