BMW's reputation for top-end adventure bikes is well-earned. With the R 1250 GS being the gold standard for the category, it's common to picture a BMW machine every time the word 'adventure' is thrown around. However, if your adventures mainly take place on paved asphalt and twisty roads, you might not be able to make use of the GS's off-roading abilities and have a bit of trouble squeezing the bike and its big boxer twin through traffic.
For the daily adventurer, something like the F 900 XR might make a lot more sense. This middleweight machine packs BMW's adventure prowess into a more approachable and city-friendly package.
I was fortunate enough to be able to take this bike out for a weekend. So, how did it fare?
Styling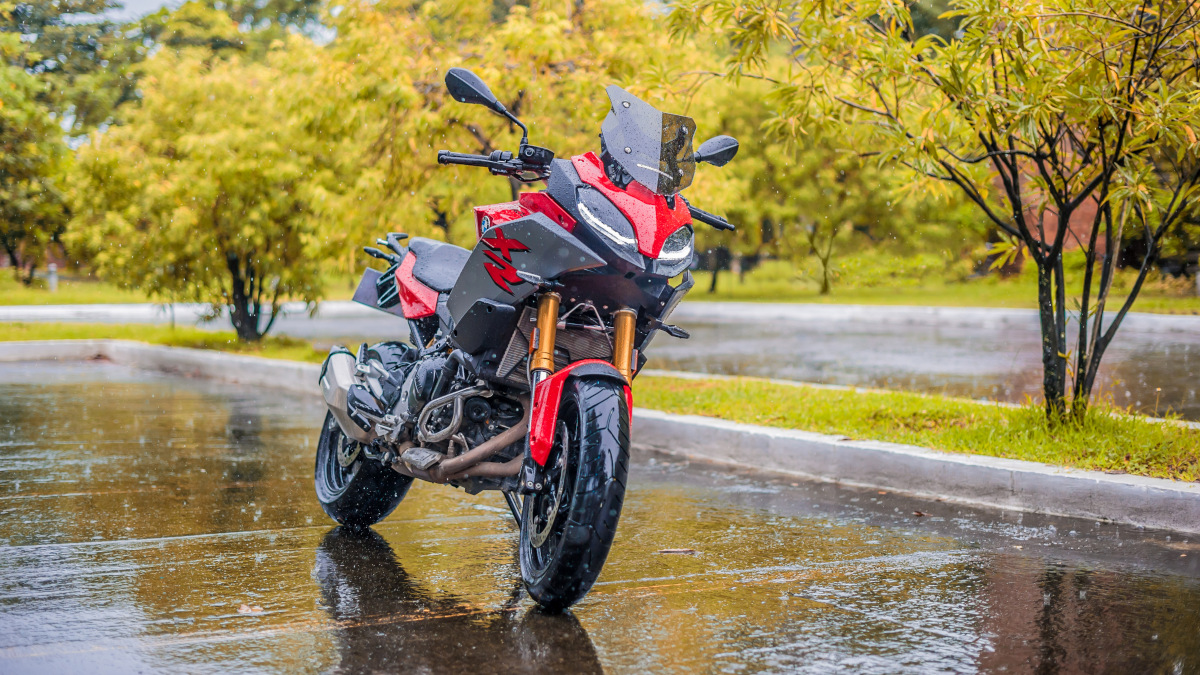 Continue reading below ↓
Recommended Videos
From a distance, the XR looks more like a naked sportbike than an adventure bike, which is a good thing. The sharp front end, compact chassis, and dynamic fairings give it a youthful and athletic appearance, in contrast to the 'tito' vibes of other adventure bikes.
Up close, more of the XR's adventure touring bits become apparent. The adjustable windscreen, long-travel suspension, and wide handlebars let you know that it has decent mile-munching credibility. The bike also looks good when wet or muddy, adding to its adventuring chops.
BMW build quality is on full display with the XR—everything looks and feels premium, and even those unfamiliar with bikes can tell that it's a high-end motorcycle. Paint is top-notch as well, with the demo unit I borrowed looking properly sporty in its Racing Red color scheme.
The saddle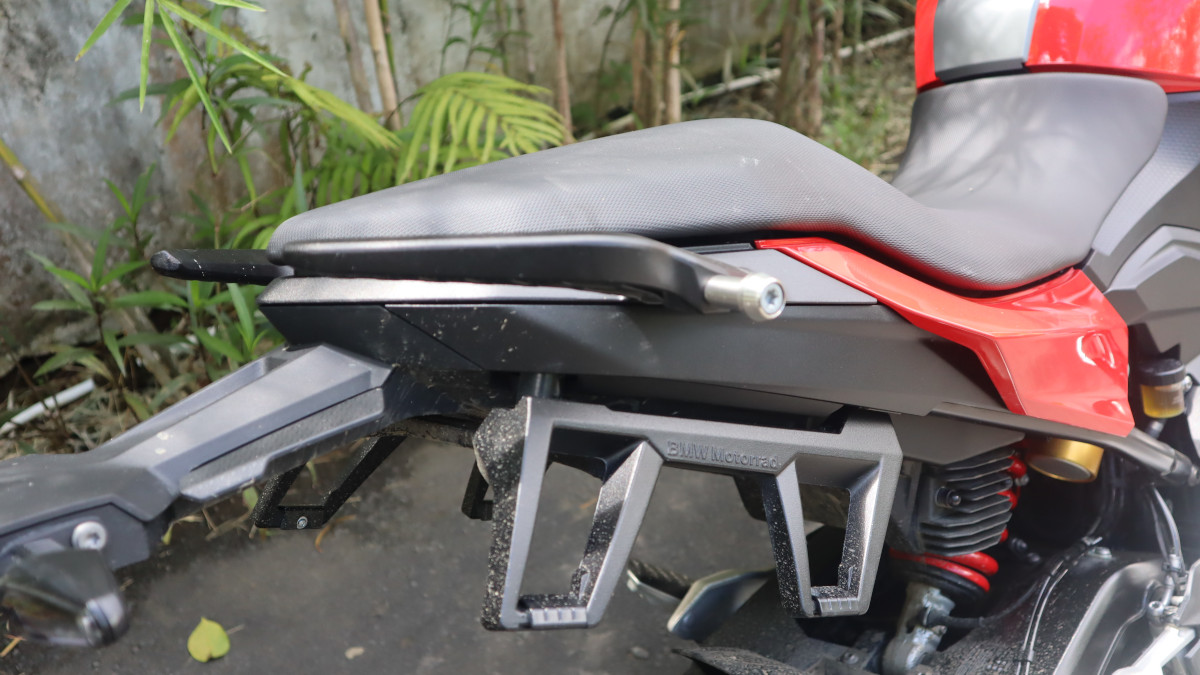 I've ridden adventure bikes before, so I'm familiar with its kind of comfort. The XR didn't disappoint in this regard, and in fact thoroughly impressed me. Especially with the low seat installed, the XR's cockpit is a great place to be. The seat is well-cushioned for long rides, and scalloped so the rider could easily reach the ground. The handlebar is wide and well-positioned for better leverage and less pressure on my wrists. Foot peg placement is slightly rearset, and I'm not left wanting for more legroom.
Thanks to the low seat and compactness of the bike, squeezing through is relatively easy, considering that I've got a 219kg adventure bike between my legs. Speaking of my legs, they had nothing to complain about, particularly the engine heat. The bike got a bit warm in traffic, but never to the point of discomfort.
Passenger accommodations are generous, with decent seat space, large grab bars, and solid foot pegs with rubber inserts. If you're looking for a bike to convince your significant other to ride pillion with you, the XR is a good candidate.
Engine performance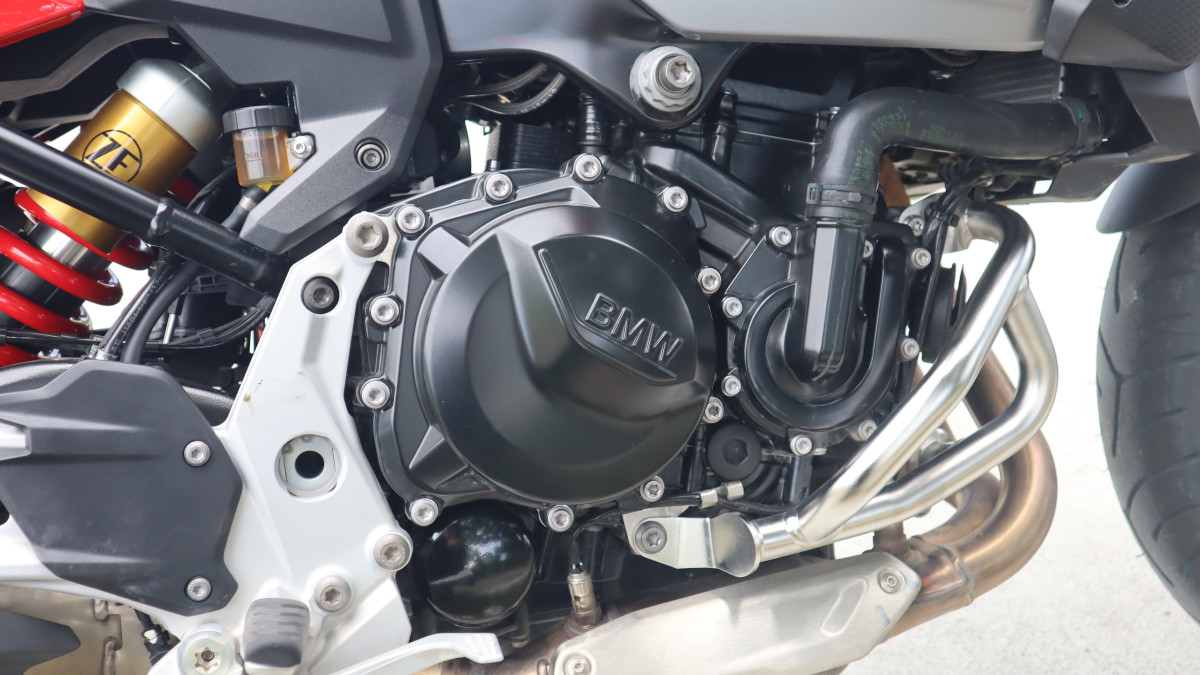 Housed within the XR's bridge-type frame is an 895cc DOHC liquid-cooled parallel-twin engine. This mill, which is also shared with the F 900 R naked bike, makes 105hp at 8,500rpm and 92Nm of torque at 6,500rpm. Power delivery is smooth, with no real surprises every twist of the throttle.
While gentle and approachable, the XR is by no means boring. It will go fast when you want it to, and hold highway speeds with zero fuss. Torque is present down low, but don't expect the bike to power wheelie with a flick of the wrist.
Rowing through the six-speed gearbox is a breeze thanks to BMW's Gear Shift Assist Pro. With a transmission this smooth, you don't need to worry about false neutrals and just focus on the ride.
Ride and handling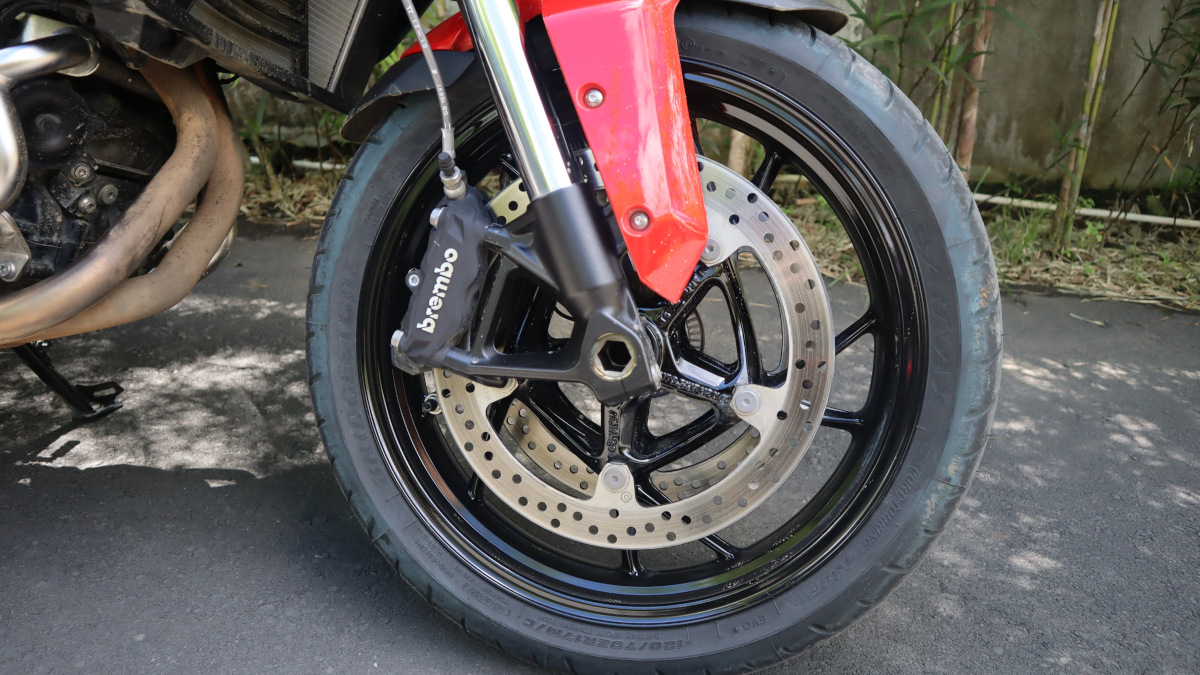 One of the bike's highlights is its stable suspension. Whether around a corner or over road bumps, the XR never really feels unsettled. With Dynamic ESA (BMW's electronic suspension) as standard, the bike rides smoothly and confidently despite Philippine road conditions. The suspension adjusts to road conditions in real time. I actually found myself aiming for bumps and potholes, amazed by how unfazed my tailbone and spine felt.
While the XR doesn't quite 'fall into' a corner like a dedicated sportbike, it glides into any position that you want it to, and turns with both finesse and athleticism. Braking is also solid, with Brembo brakes on both ends aided by BMW Motorrad ABS and Dynamic Brake Control.
Extra features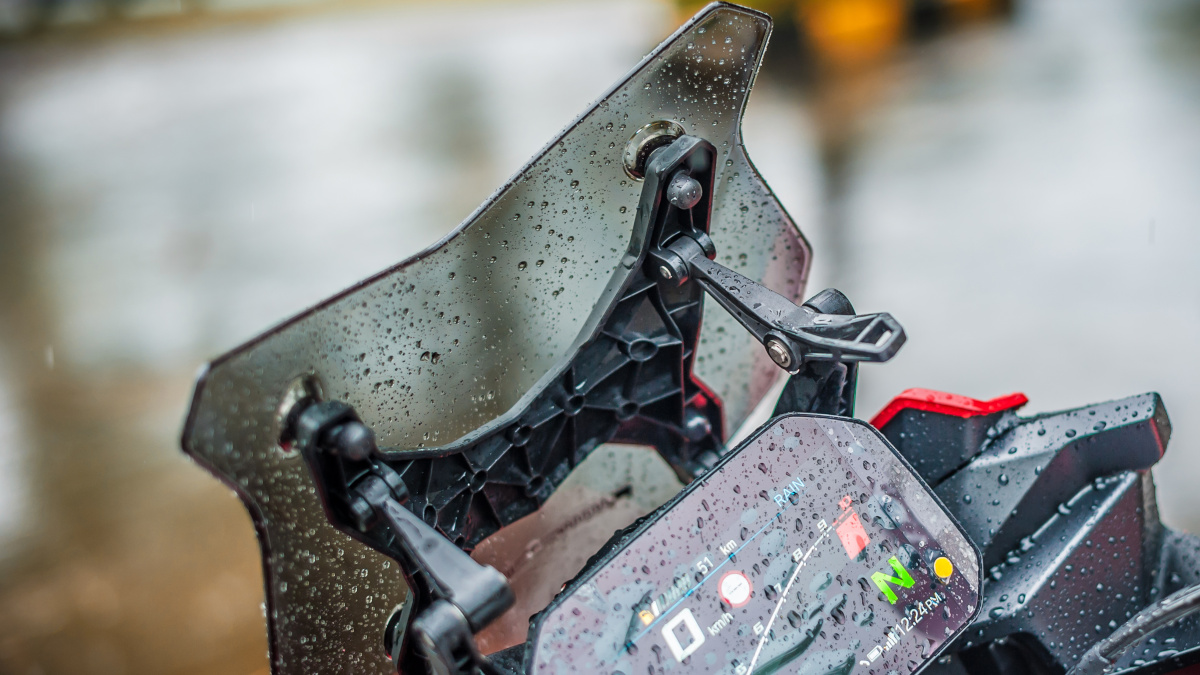 Being a BMW, the XR comes with a full gamut of electronic doodads and nifty features. The TFT color display with smartphone connectivity is an easy-to-read screen, where you can access three riding modes; adjust engine braking and traction control; get phone notifications; view real-time fuel consumption figures; and receive turn-by-turn navigation. These functions can be cycled through a scroll wheel and buttons on the left handlebar, although the number of things you can do requires you to read the instruction manual first to figure everything out.
The windscreen is adjustable, but is too short to be of any real use. In the 'down' position, it does next to nothing to deflect wind, and only protects my crotch and lower stomach when raised. Another not-so-useful feature is the heated grips, which would probably come in handy for rides to Baguio or torrential rainstorms. 
BMW knows that you like carry extra baggage, so the bike comes standard with side luggage racks. Standard adventure/touring features also include a 12V socket and mini crash guards.
The keyless ride system is cool, as is the keyless fuel tank cap. Just remember not to leave the key somewhere when you ride off, because the bike won't start again if the key isn't in range.
Verdict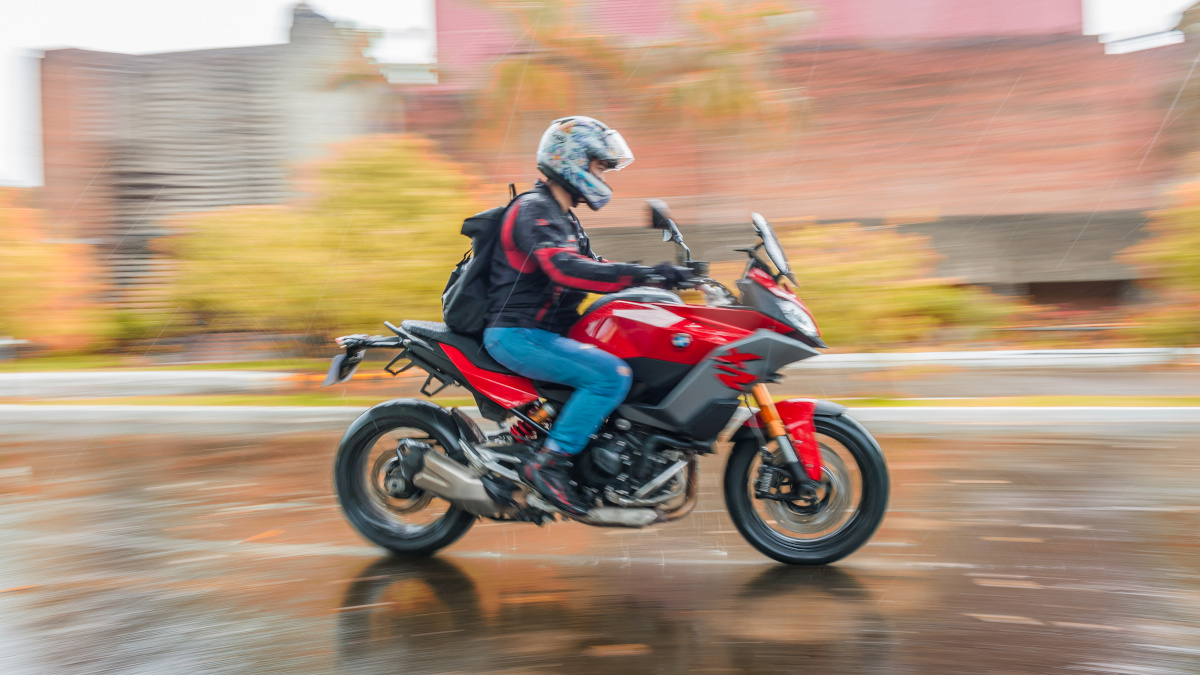 Versatile, comfortable, and easy to ride, the F 900 XR is a solid option for a do-it-all kind of bike. Be it daily commuting, long group rides, light off-road sections, or twisty mountain roads, this bike will keep up with whatever type of ride you're in the mood for. While it is a bit pricey, the comprehensive feature set and great comfort had me considering if I'm ready to embrace the motorcycling tito lifestyle at 23.
Specifications: 2022 BMW F 900 XR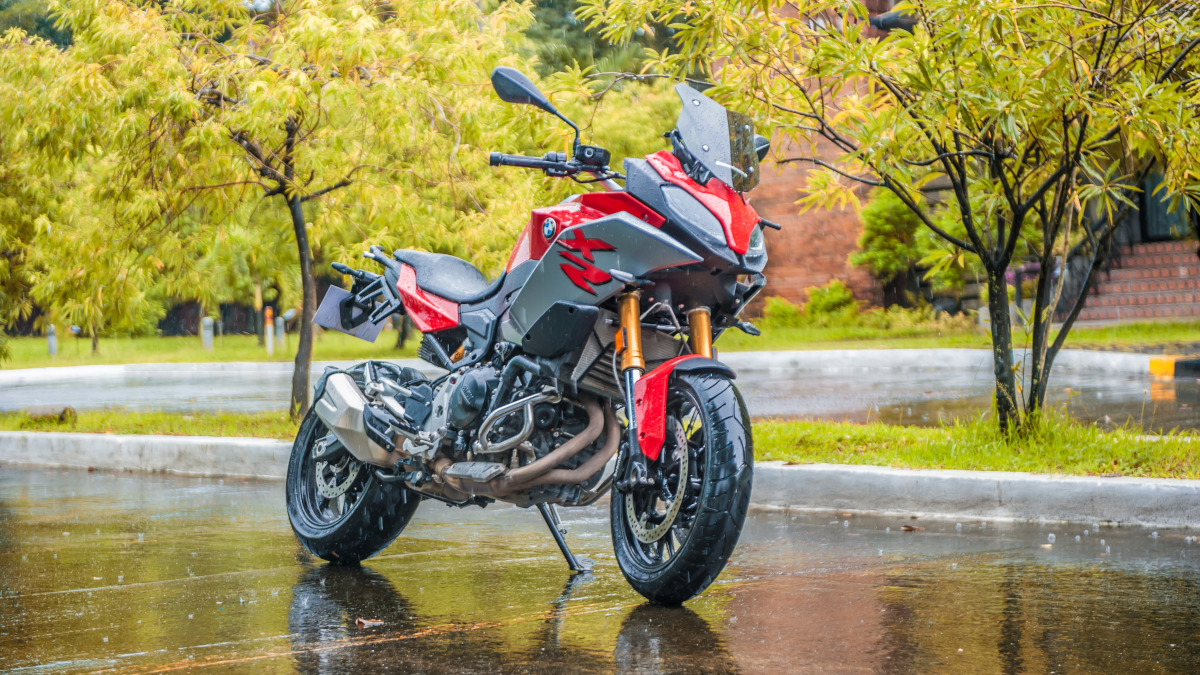 Price: P975,000
Engine: 895cc DOHC parallel twin-cylinder
Power: 105hp @ 8,500rpm
Torque: 92Nm @6,500rpm
Transmission: Six-speed manual
Seat height: 31.2 inches
Score: 19/20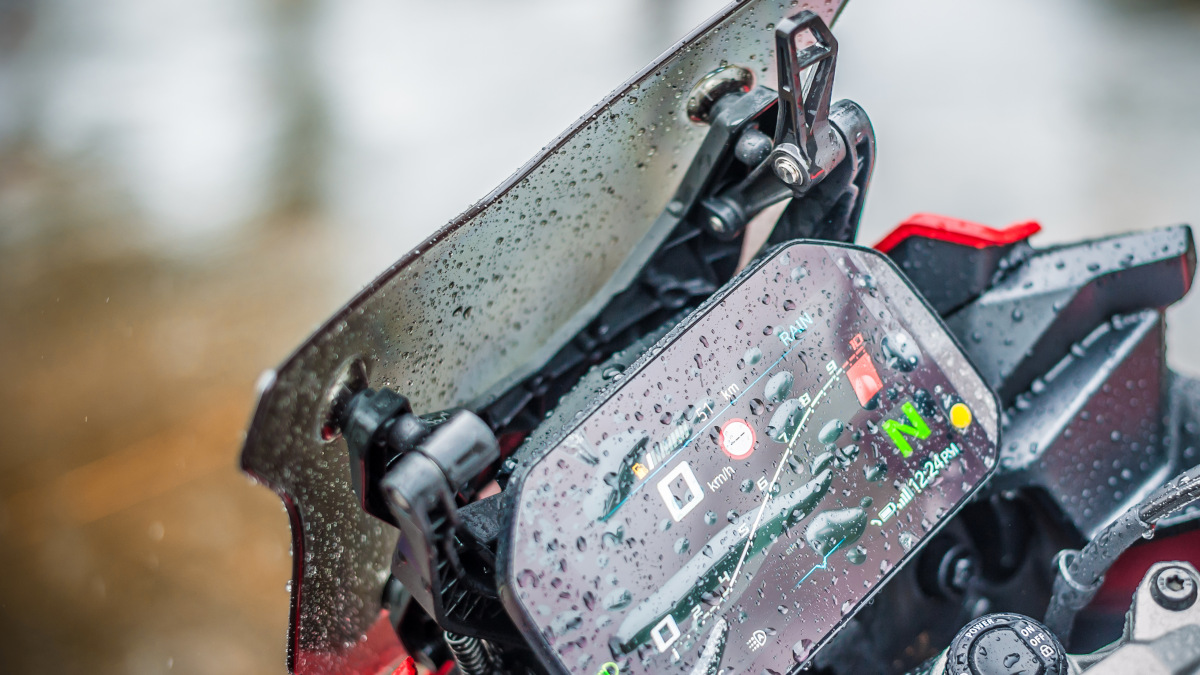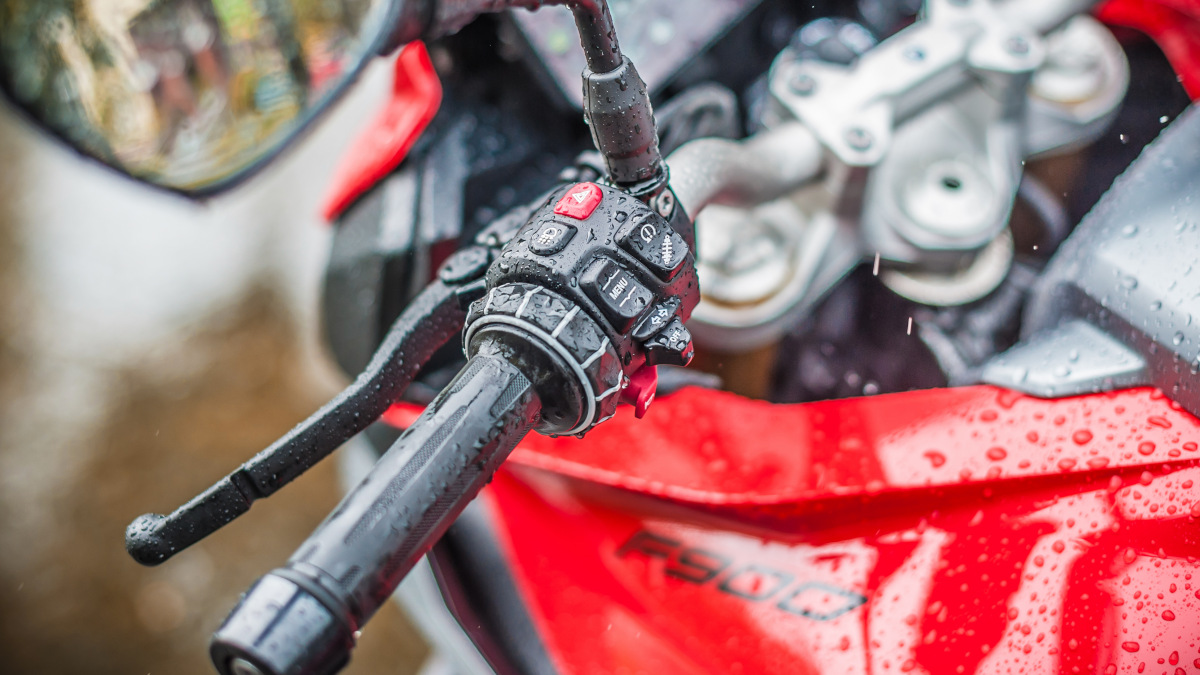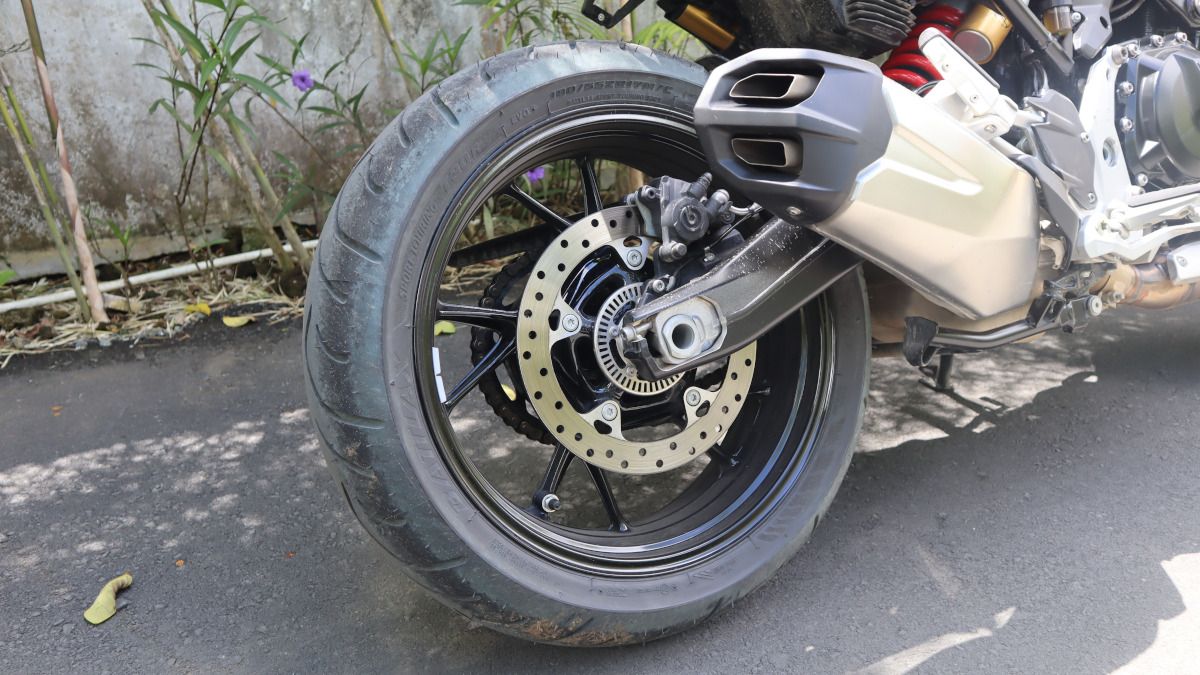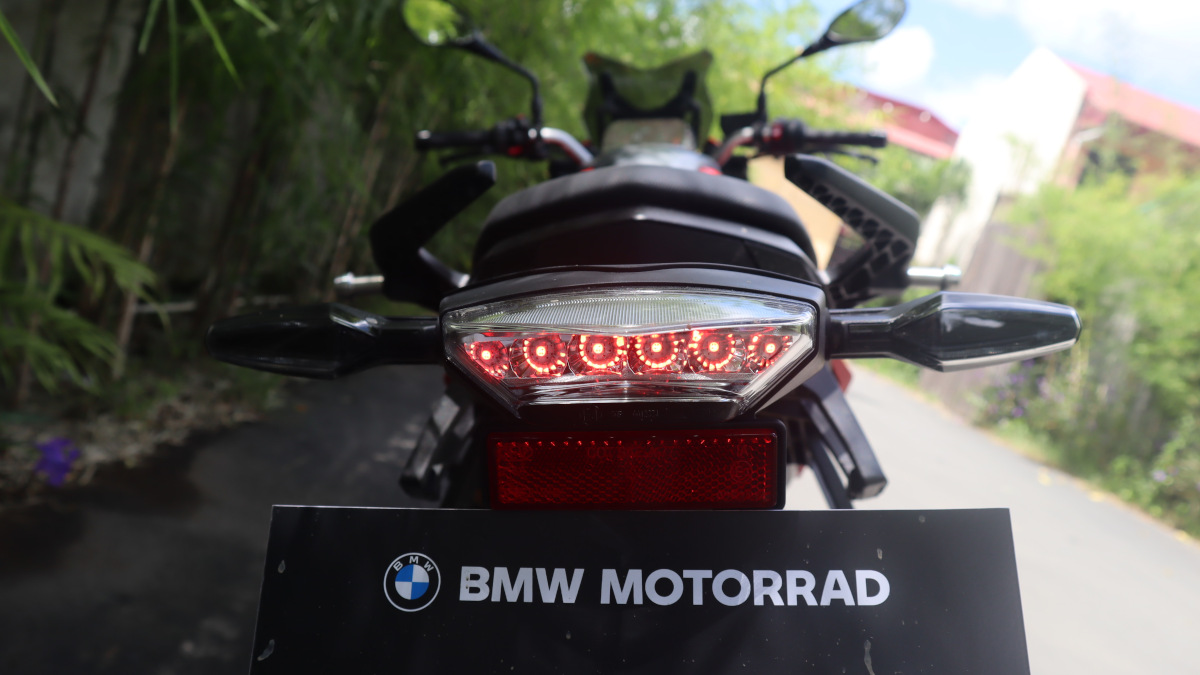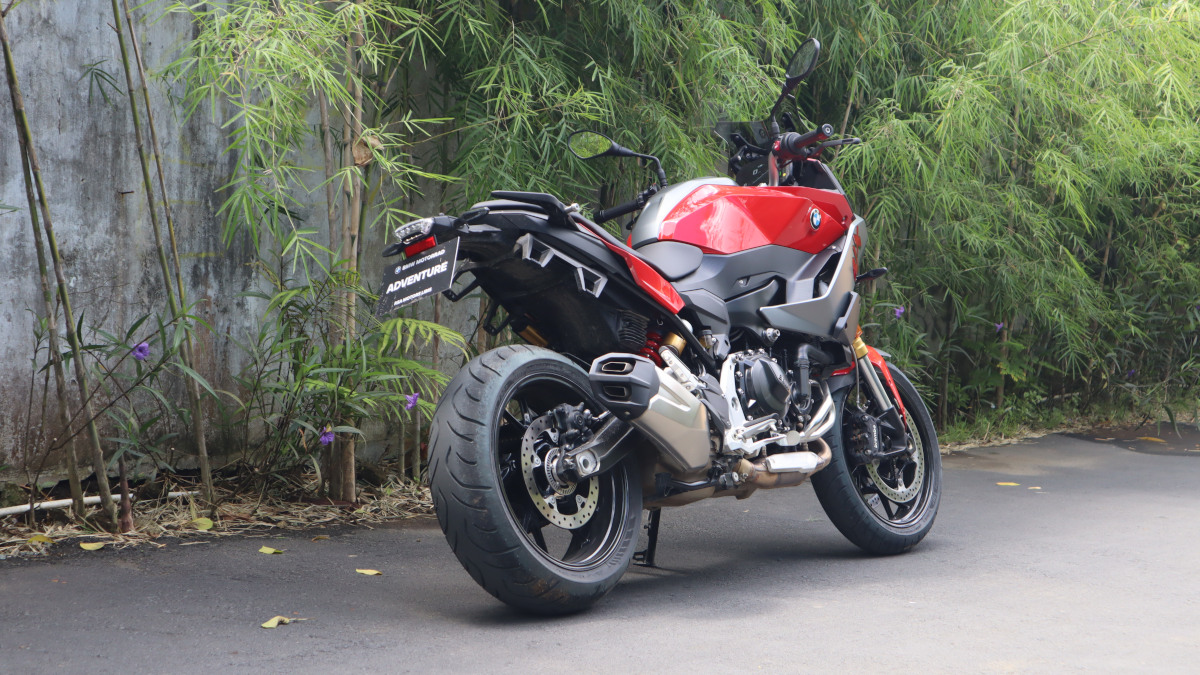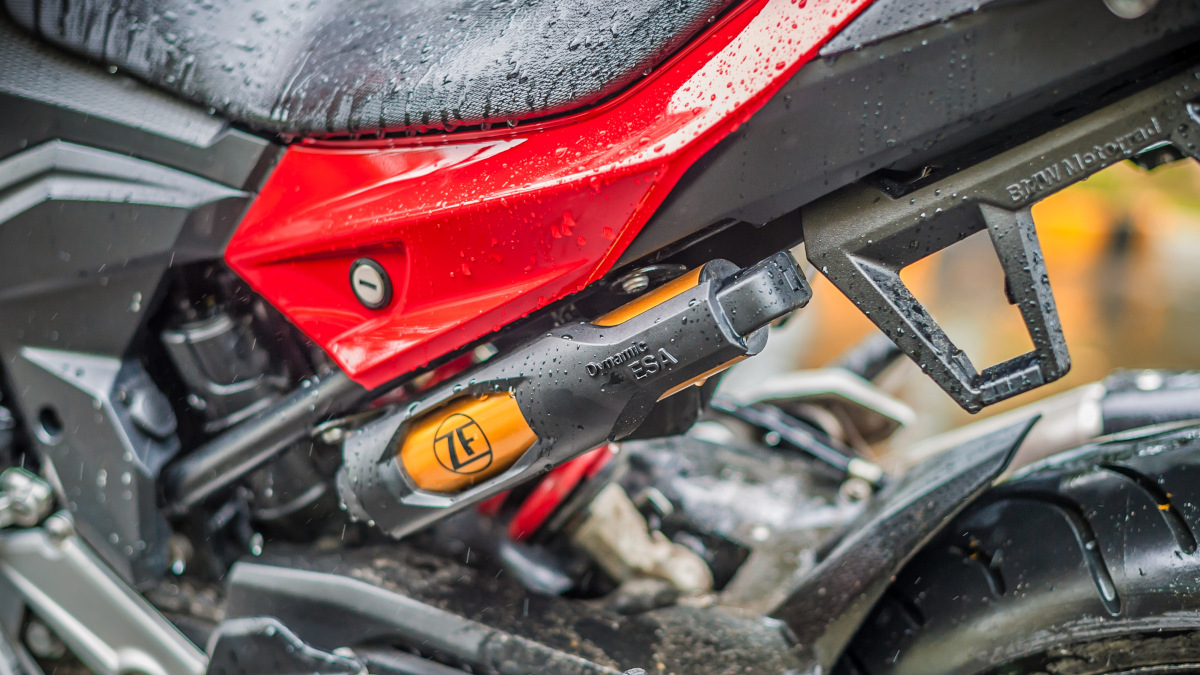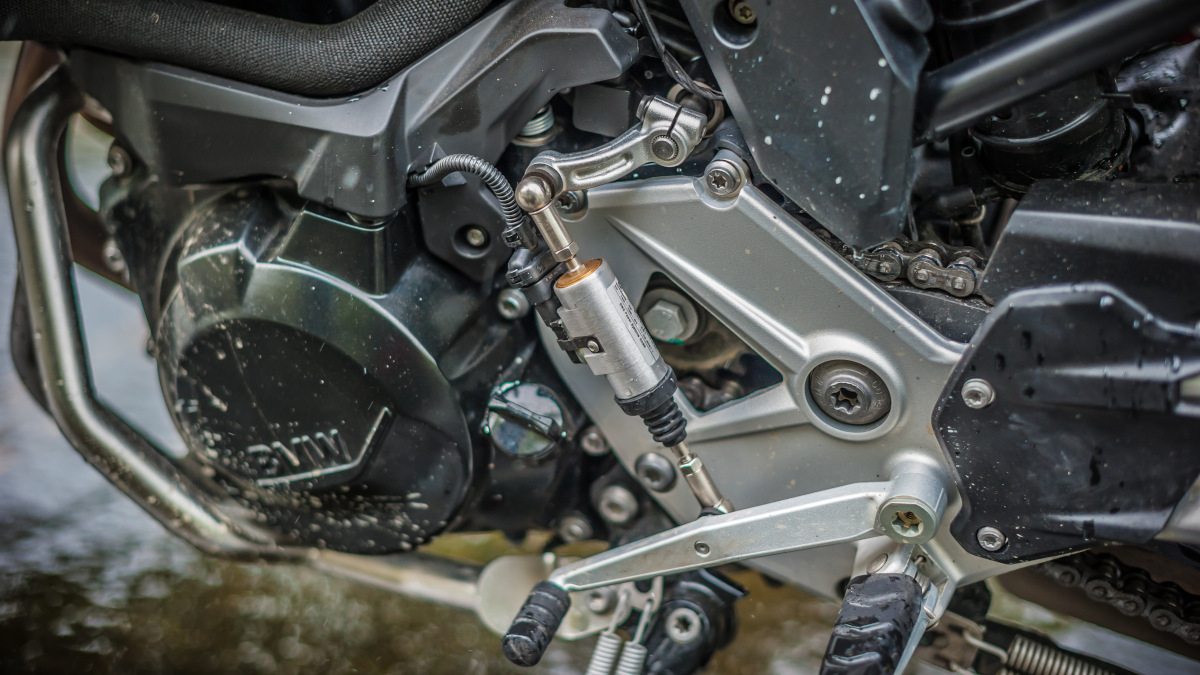 Top Bikes Philippines is now on Quento! Click here to download the app and enjoy more articles and videos from Top Bikes Philippines and your favorite websites.