There's more to being a rider. An significant amount of time is spent on research and development, not only for motorcycles but also for the protective gear that riders wear to ensure their safety against injuries from accidents.
Here's a bit of history. Alpinestars, one of the prominent Italian brands, started out in 1963 as a maker of boots. Since then, the company has expanded to and invested in the development of riding gear, including race leathers.
Alpinestars has been associated with world champions in major racing arenas. But before achieving this, the company gave these ace riders access to test its products in extreme circumstances.
When Alpinestars announced the Tech-Air system, it was initially focused on the men's segment. It didn't take long, though, for the company to consider the needs of lady riders. Case in point: I'm lucky enough to be one of the women in the Philippines who have tried out the Stella Missile one-piece suit. Let me share my thoughts on what has become my regular tracksuit:
Styling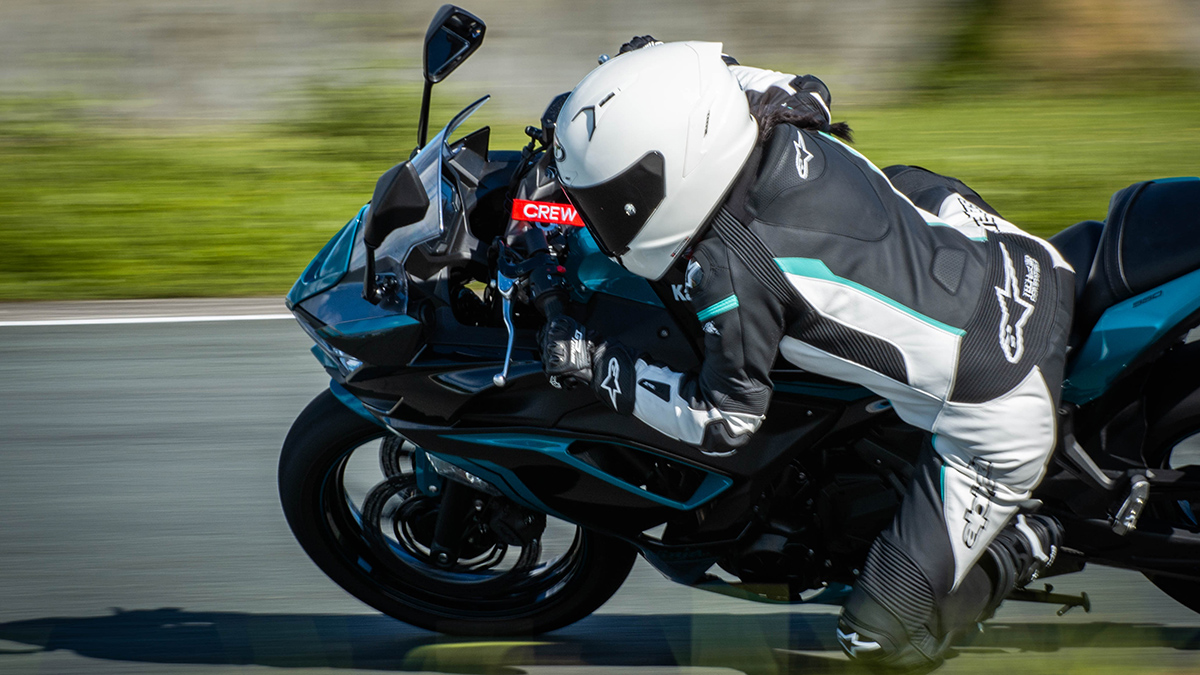 Continue reading below ↓
Recommended Videos
What can be more gratifying than to see a premium suit that is fabricated to follow the female form? I bet lady riders will agree when I say we usually force ourselves to fit into gear that are meant for the opposite sex. Simply put, the availability of women's sizes and choices is typically limited.
I appreciate how the Stella Missile matches my physique. Based on my reflection as I ride by, I can see the proportion and contour of the suit that make me look and feel good.
Also, my favorite color combination—Black/White/Teal, which makes me feel more feminine—was available. If you prefer to be a bit more visible on the track, you might want the Black/White and Black/White/Red Fluorescent schemes.
Comfort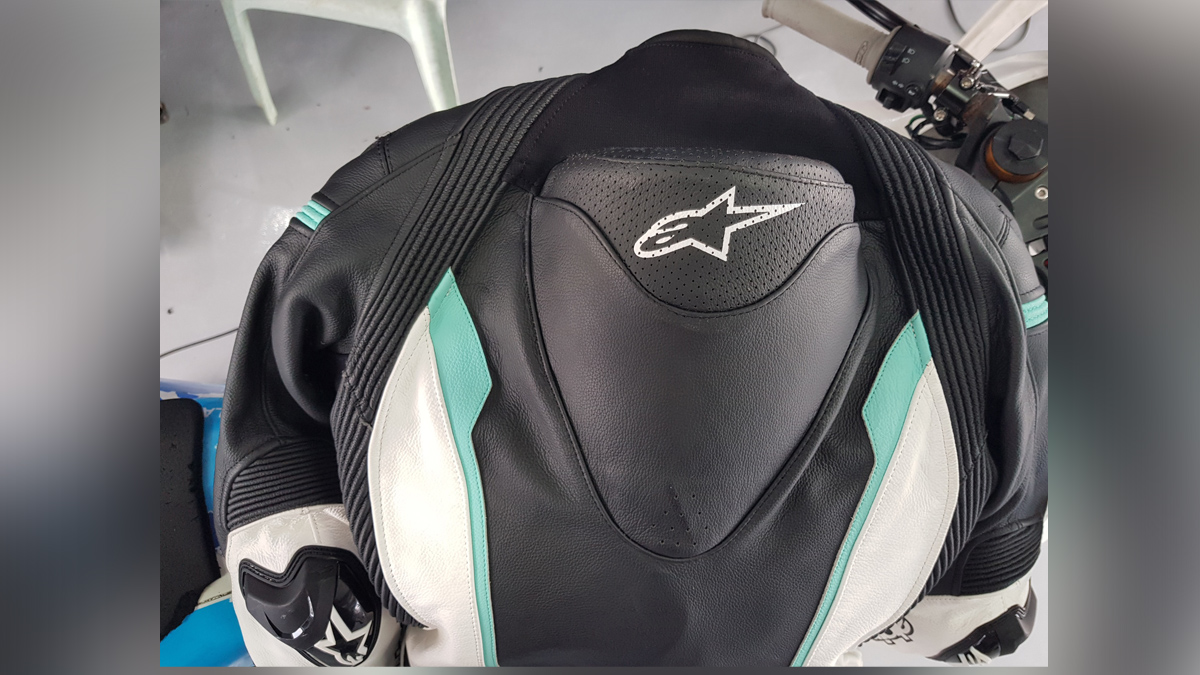 Being 5'2" and 53kg, I first tried the suit in sizes 38 and 40. I eventually got the latter for 'comfort fit,' with my coaching sessions around the track entailing a lot of body movement. As for the smaller size, my movement was a bit restricted but it would be perfect if I'm going for the 'race fit.'
When getting any racing suit, it's important to check the size chart first, especially when using the Stella Missile with the Tech-Air Race Bag Vest System. If possible, it's also better to actually fit the suit before buying because the wrong size could end up costly.
Initially, it felt stiff putting on the suit—like a new pair of leather shoes that needs breaking-in. After a few laps around Clark International Speedway, it began to fit exactly as I expected. The credit goes to the large accordion stretch leathers, which are reinforced with four-way stretch panels, These are seen on the arms, collarbone, and crotch area, all the way to the back of the legs.
The structure allowed my body to move while maneuvering my bike with less hassle. The stretch panel also leaves enough room for the expansion of the Tech-Air vest when activated during a crash.
The materials used in the Stella Missile are of high quality. The breathability of a leather suit a big factor, especially with riding here in the Philippines being a predominantly warm experience. I have once tried a suit before with perforations, but it still lacked a ventilation system to cool the body down.
This one is made of premium race-grade 1.3mm cowhide leather with perforations that allow enough ventilation. Inside the suit is a removable inner mesh liner that shields the rider's skin from the leathers. If anything, the velcro used to hold the end extremities of the inner mesh always gets pulled whenever I tug the suit from my wrists.
Safety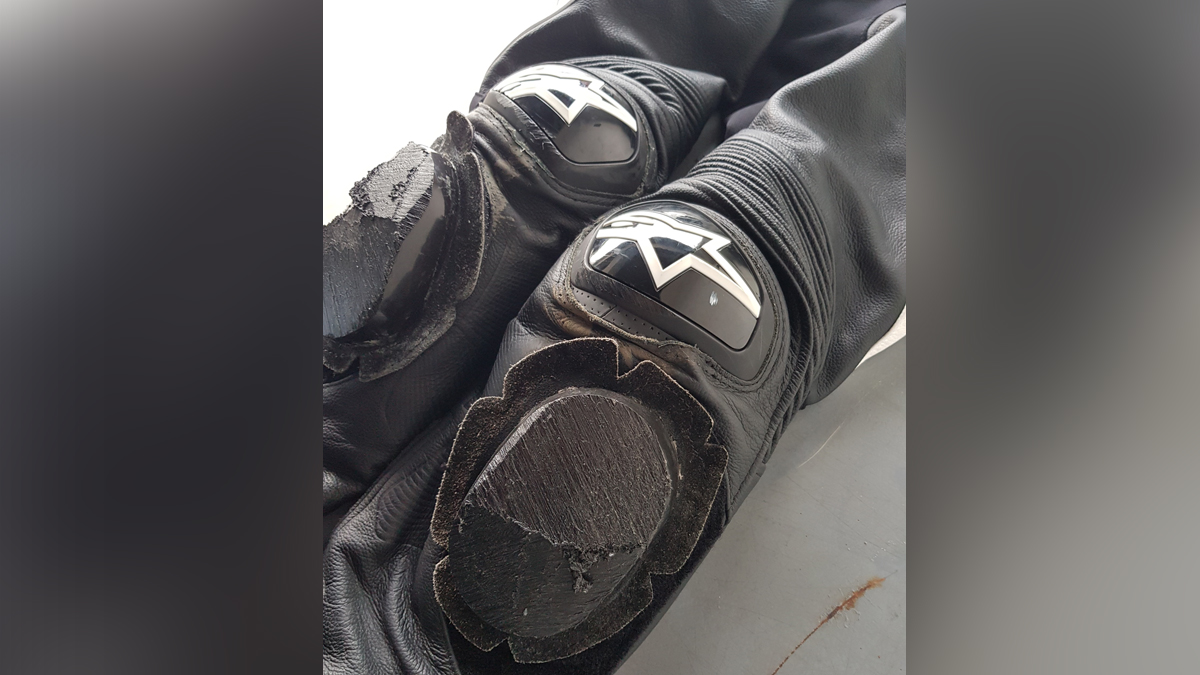 The Stella Missile carries a CE certification seal, which indicates a higher degree of protection, and is complemented with Dynamic Friction Shield on the shoulders, elbows, and knees. Cowhide leathers are known for being abrasion-resistant. Judging by the weight and feel, I can already assess its toughness and sturdiness.
This suit has a big hump at the back that serves as a safety feature to keep the neck and upper body protected in the event of a serious crash. It also provides good aerodynamics, and has replaceable pucks—a standard feature for any one-piece suit.
Let me reiterate how proper fit plays a big factor in riding safety—be it a suit, helmet, or pair of riding shoes. Although I feel like a walking robot with my body movements a bit restricted, I can say I got the perfect size mainly due to the fact that the the Stella Missile boosts my confidence when I'm attacking corners at a high speed.
Extra features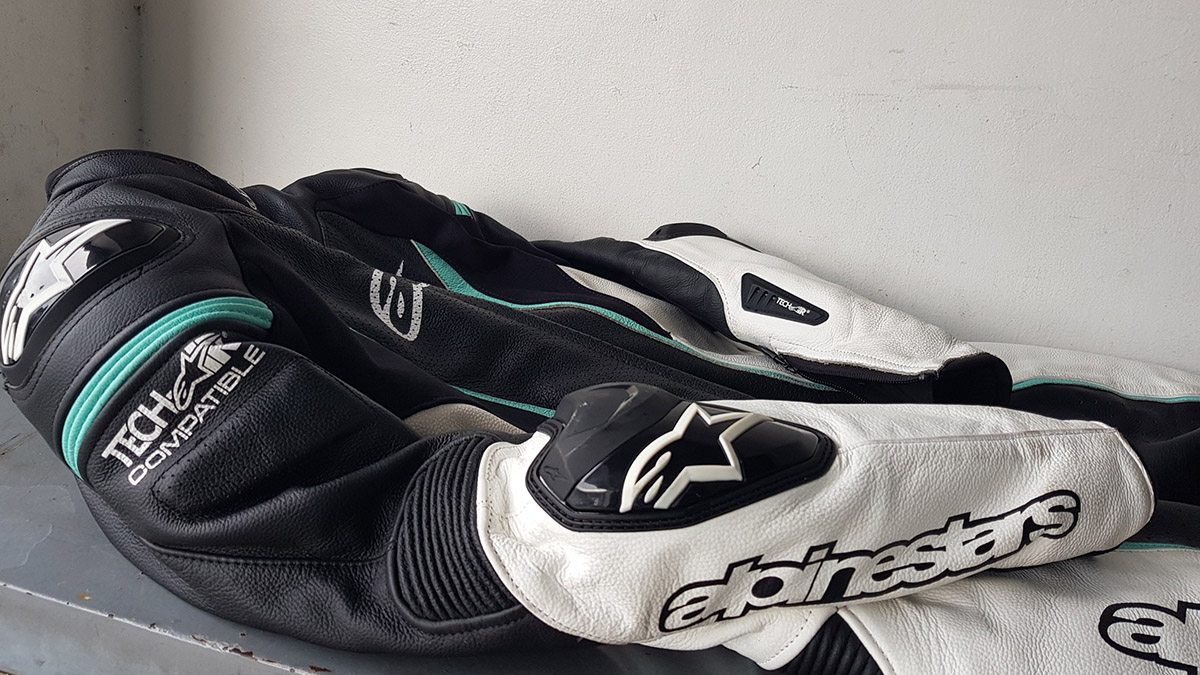 The Stella Missile can be bought with the Tech-Air safety feature, which is sold separately for P75,000. The added protective gear is also available at the Alpinestars Philippines showroom.
The vest was designed to protect the chest, collarbone, shoulder, kidney, ribs, and back. It only takes 25-45 milliseconds to inflate, depending on whether you shoot one or two canisters in. Not only are we getting more collarbone protection, which more often than not is among the common motorcycle crash injuries, but we also two deploys.
Verdict
This one-piece suit is a top-of-the-line product by Alpinestars for women, but more importantly, it's one of the best-fitted race suits I've tried so far. At P64,000, you get the best technology there is, as well as that 'perfect fit' feel whenever you're on your bike.
As a riding coach, I feel confident and classy whenever I slip into the Stella Missile.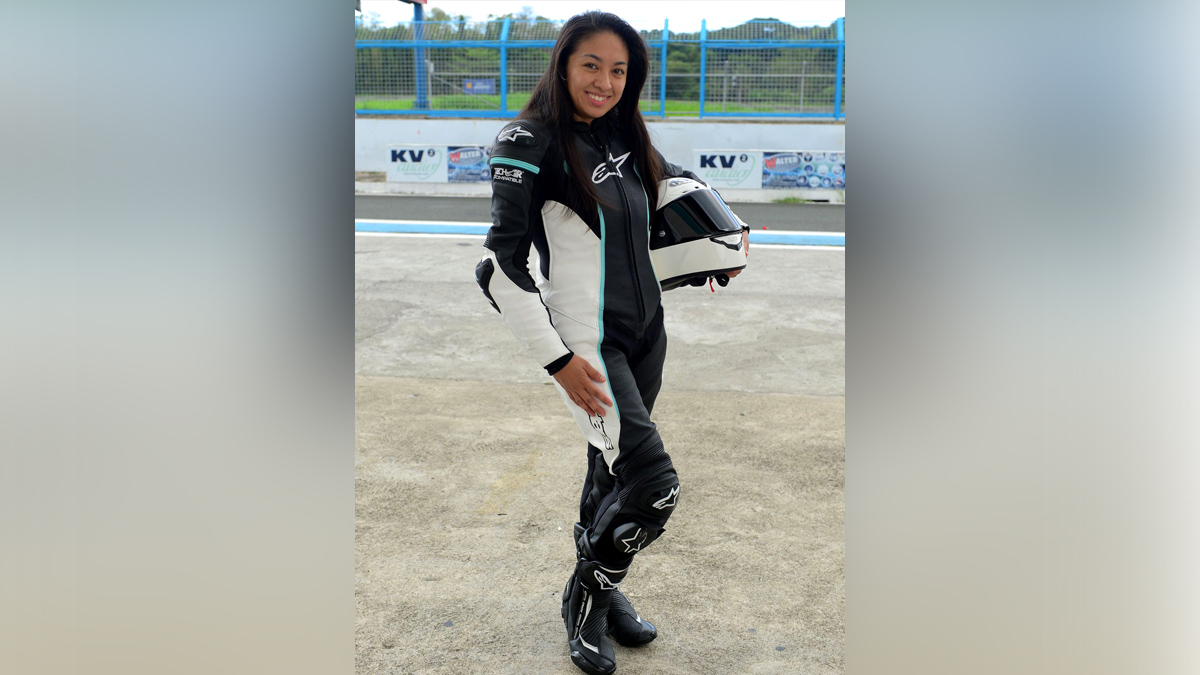 Specs: Alpinestars Stella Missile
Price: P64,000
Type: 1-piece racing leathers
Material: Premium cowhide
Score: 17/20
Top Bikes Philippines is now on Quento! Click here to download the app and enjoy more articles and videos from Top Bikes Philippines and your favorite websites.