Maxi scooters are becoming increasingly popular these days, and why wouldn't they? After all, they're comfortable, stylish, and loaded with features, but they do have one caveat: their price. Even small-displacement maxi scooters can command premium prices, keeping such bikes out of many commuters' reach.
Should prospective premium scooter buyers settle for less? Suzuki doesn't think so. One of its newest releases is the Burgman Street, a 125cc bike priced at P76,900 and touted as the "maxi scooter you can afford." Does it offer good value for money while living up to the Burgman name? Read on to find out.
Styling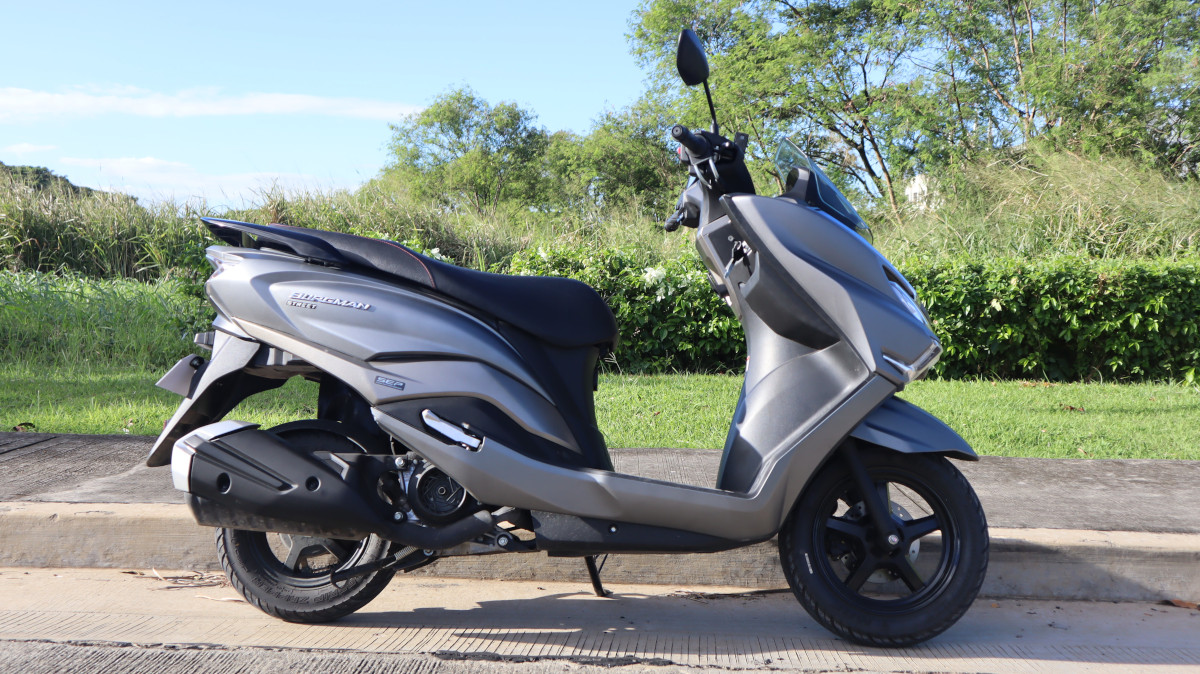 Continue reading below ↓
Recommended Videos
A quick glance at the Burgman Street will tell you that it's out to compete with a certain premium Japanese scooter whose engine is about 30cc bigger. This model sports elegant body lines, classy colors, and subdued emblems and decals. It looks very similar and gives off the same maxi scoot vibe as its bigger Burgman brethren.
As far as size goes, the Burgman Street is pretty substantial for a 125cc scooter, but not quite as chunky as other small-displacement models. The comparatively small wheels (12 inches in the front and 10 in the rear) make it look a bit larger than it actually is. As is proper on a premium scooter, the front and rear turn signals are integrated, resulting in a smooth, stylish look.
The Saddle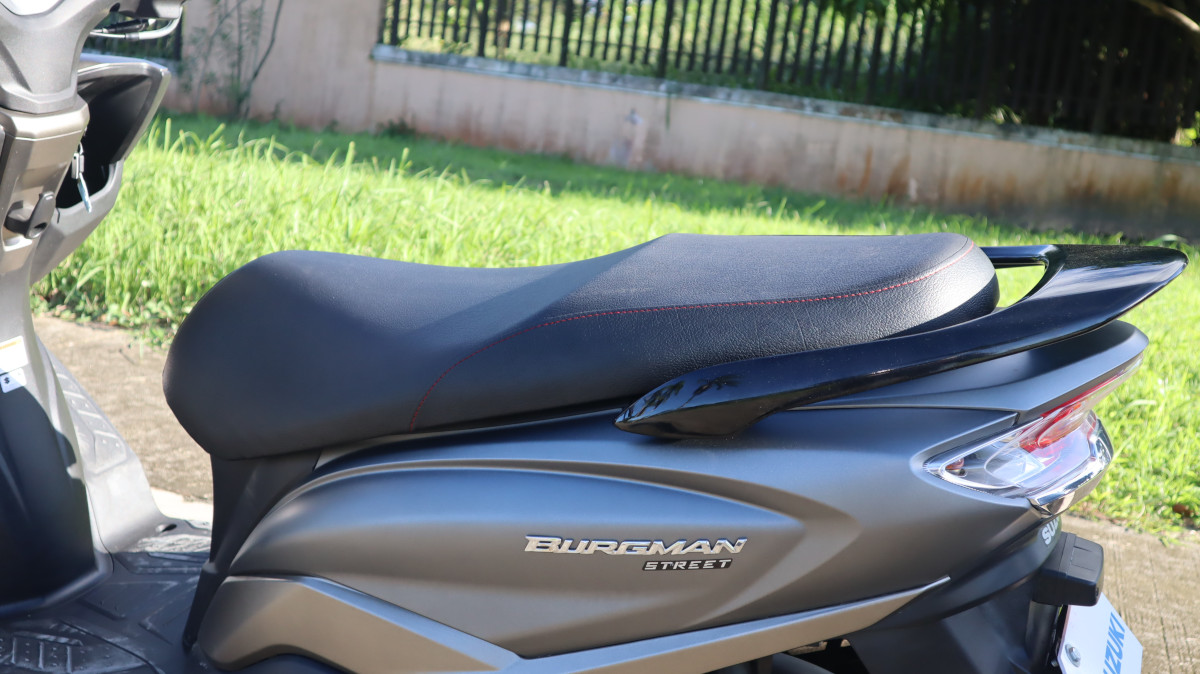 A comfortably contoured seat, a wide step board, a premium-feeling plastic switchgear, and a sufficiently wide handlebar make the Burgman Street's saddle a pretty nice place to be.
The windshield, however, is more for show than anything else, as it barely does anything to deflect wind away from the rider. In any case, the saddle is a good blend of comfortable and practical, and feels like a 'real' Burgman should.
Suzuki's designers did not forget about the passenger's comfort, either. In the rear, you get a decently cushioned seat, a sturdy yet stylish grab handle, and firmly mounted passenger foot pegs.
Engine performance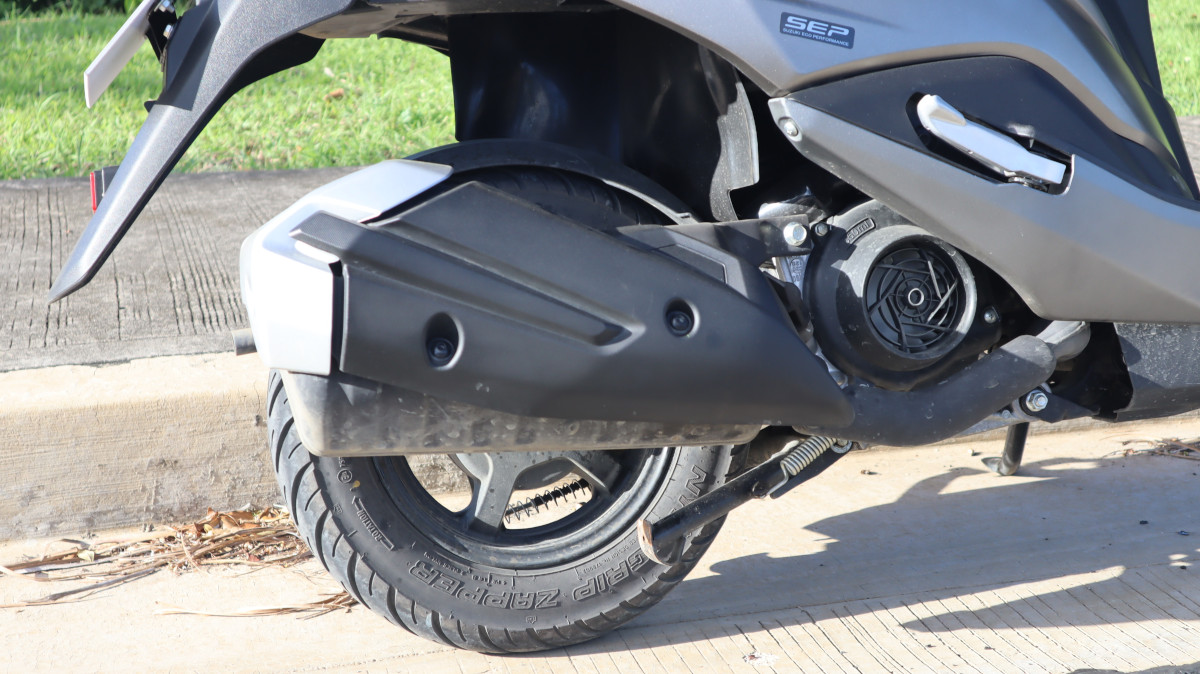 Equipped with a 125cc SOHC, single-cylinder, four-stroke engine that makes 8.5hp and 10Nm of torque, the Burgman Street won't win any races, especially considering its hefty size and laid-back CVT. We estimate you can reach about 90kph on it provided you give it lots of encouragement and you bury your head behind the tiny windshield. The littlest Burgman is not a very quick bike, but it doesn't need to be.
What the Burgman Street was made for are relaxed rides around the city and some light touring, both of which it can do perfectly well. To add to its daily riding prowess, the scooter comes equipped with Suzuki Eco Performance.
Ride and handling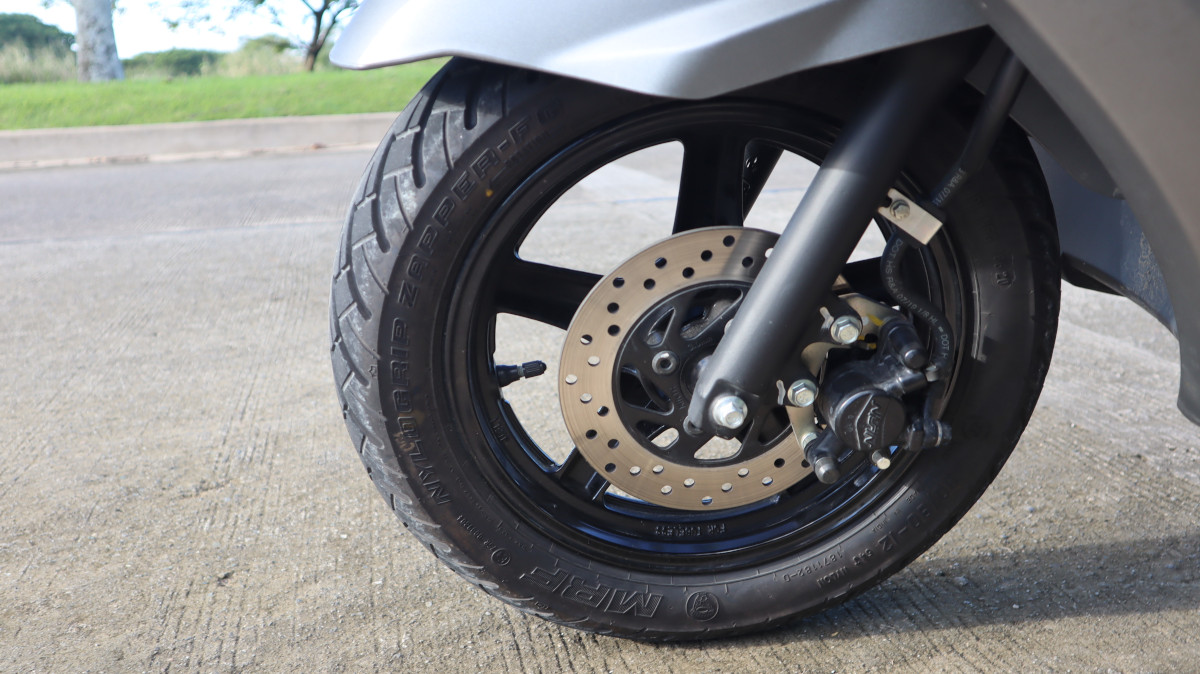 Any maxi scooter worth its salt has to be agile enough to zip through the city and stable enough to ride for long distances. Around a corner, the Burgman Street is lighter than it looks. Down a straight line, the little scooter is plenty stable, so long as you don't try to push it to triple-digit speeds. The suspension is noticeably tuned for smooth roads, allowing for some fun on relatively level ground. On bumpy roads, the Burgman still remains composed, but it will let your butt know about any imperfections you run over.
Braking power from the small front disc and rear drum is enough to rein in the bikes's 110kg dry weight. However, a significant amount of play in the levers means there is a little bit of sponginess before the brakes bite. As long as you don't push the Burgman Street too hard, the non-ABS brakes should serve you well.
Extra features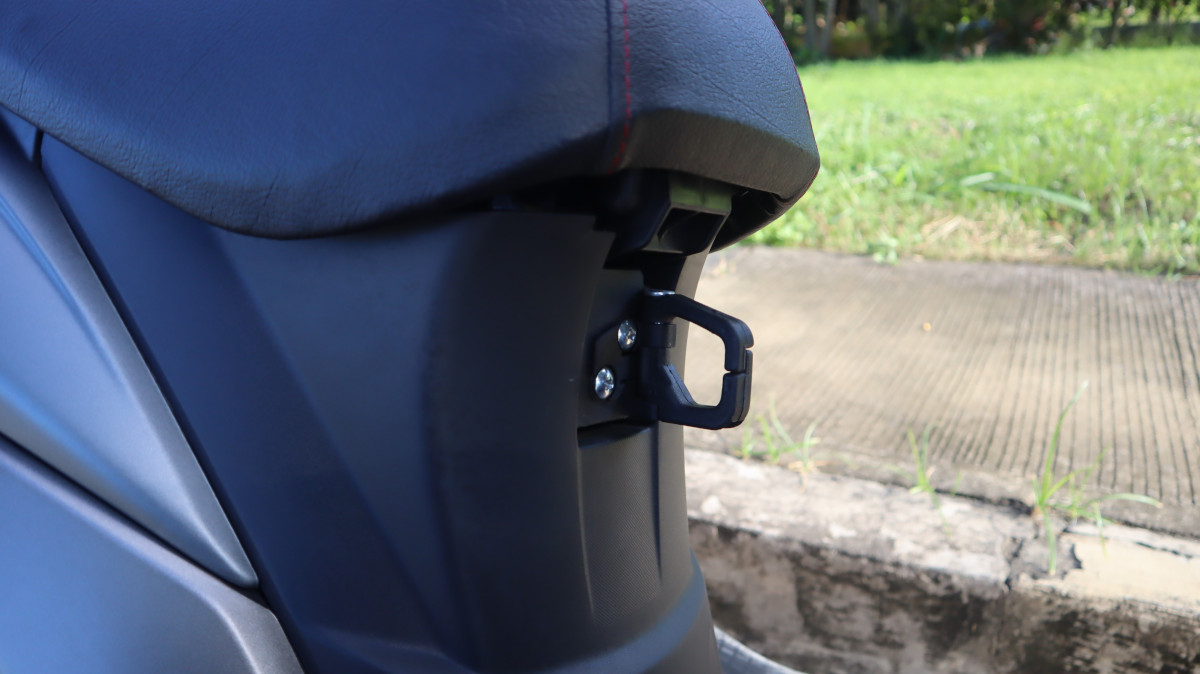 Storage solutions are aplenty on the little Burgman, which has a 21-liter underseat storage compartment supposedly large enough for a half-face helmet and other items, as well as two front cubbies, one of which has a lid and houses a covered 12V charging port. For anything that doesn't fit, the scooter has a hook in between the front cubbies and a foldable hook between the rider's legs.
The dashboard features a simple and easy-to-read digital display. In addition to its electric starter, the Burgman Street also comes with a kick-starter in case of emergencies. Other neat inclusions are a one-push central-locking system, an ignition key shutter, and forward step boards to rest your feet on during long rides.
Verdict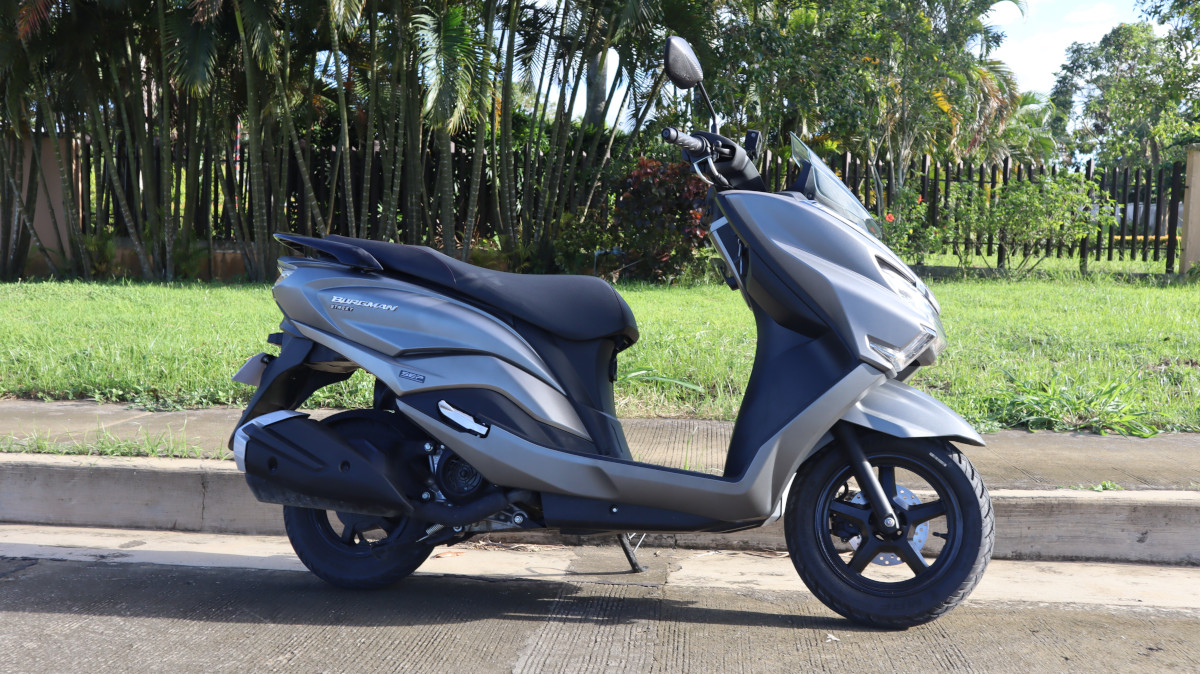 Suzuki's Burgman Street is a capable small-displacement maxi scooter that is a very attractive, value-for-money investment. In a market where premium small bikes are becoming harder to obtain, it's great to see that manufacturers are still finding ways to deliver quality products at very competitive prices. While the Burgman Street isn't some kind of tech-heavy revolution, it shines as a great option for anyone looking for a suave scooter that will turn heads but won't break the bank.
Specs: Suzuki Burgman Street
Price: P76,900
Engine: 125cc SOHC single-cylinder
Power: 8.5hp @ 7,000rpm
Torque: 10.2Nm @ 5,000rpm
Final drive: CVT
Score: 18/20