CFMoto has only been around in the Philippines for a few years, but in that short span of time, the Chinese manufacturer has become known for producing affordable big bikes built with Asian riders in mind. One such example from CFMoto is the 650GT, a middleweight bike that comes with a slew of touring-focused features.
Perhaps the 650GT's biggest selling point is its affordable price, which is substantially lower than those of other contenders in the middleweight segment. Do those savings translate to added value to the rider? Read on to find out.
Styling
Even for a 650cc bike, the 650GT looks exceptionally chunky. The large plastic fairings, especially around the bike's front end, make it look front-heavy. The tail, on the other hand, is mostly clean, save for the flimsy-looking license plate bracket and reflector mount combo.
Continue reading below ↓
Recommended Videos
To the casual observer, the 650GT looks like a sport bike thanks to the pointy headlight, angular fairings, and horizontally mounted rear monoshock. If you look a bit closer, though, the bike's touring nature becomes more apparent. The seat is low and angled for a more upright riding position, the handlebar is tall and wide, and the tall windshield looks ready to tackle long-distance rides.
Aesthetics-wise, the 650GT is a hit-or-miss kind of bike—some dig its style and CFMoto blue color, while others find it a bit too chunky. Personally, I think it looks quite alright, especially from the side. However, I'm not a big fan of the Transformers-esque headlight arrangement.
The saddle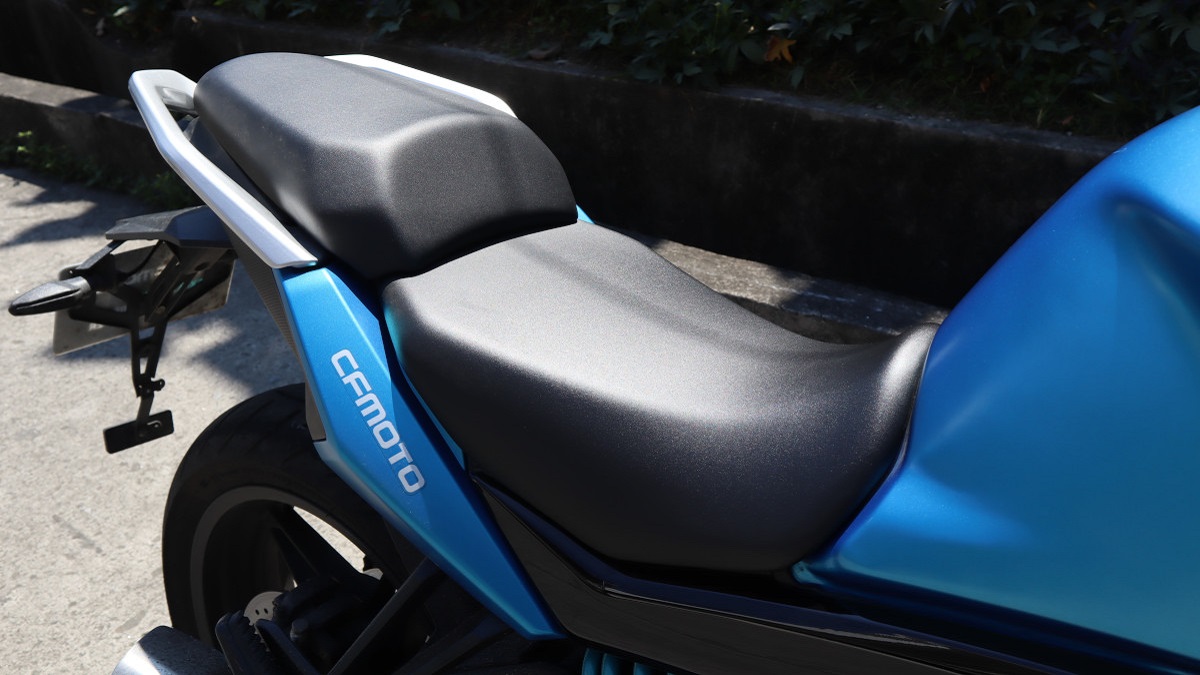 In terms of ergonomics, the 650GT is a sport tourer through and through. The seat is relatively low at 31.2in, and is narrow between the legs as well, making it quite easy for me to flat-foot the bike at 5'7" tall. The foot pegs are mid-mounted for a neutral riding position, though riders with longer legs might be left wanting for legroom. A wide and tall handlebar, meanwhile, allows for comfortable cruising.
The windshield is tall enough to shield an average-sized Asian rider from highway winds, and is adjustable, too. The mirrors are of the foldable variety and work as intended.
Passenger accommodations are decent, with a well-padded seat, solid foot pegs, and beefy grab bars. The seat itself is a bit high up, however, and isn't nearly as spacious as the rider's saddle.
Engine performance
The heart of the 650GT is a 649.3cc parallel-twin engine capable of 61hp at 9,000rpm and 58.5Nm of torque at 7,000rpm. Those numbers aren't anything to write home about, but that's alright for the more touring-focused role that the middleweight fulfills. In fact, the bike puts down enough grunt to put a smile on more experienced riders' faces, while still remaining approachable enough to work as someone's first big bike.
A six-speed manual transmission is paired with the parallel-twin, and shifts with a satisfying clunk. While finding neutral on purpose is easy enough not to embarrass newer riders on the road, running into a false neutral here and there isn't impossible, so be sure to be deliberate with your shifts.
You won't be serenaded by a mean-sounding exhaust note on the 650GT. Instead, you get a sewing machine-like drone, especially at lower revs. For a touring machine, this is totally fine. But for those looking to emphasize the bike's sporty nature, an aftermarket muffler would be a welcome addition.
Ride and handling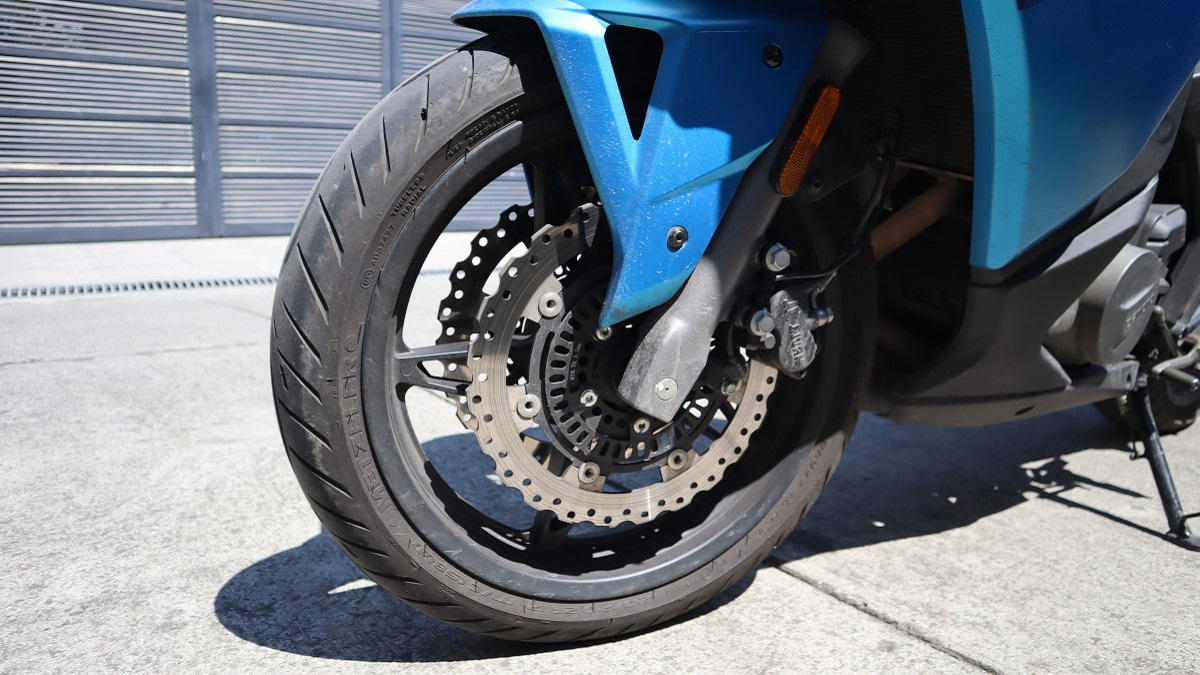 The suspension here is fairly standard for the middleweight segment, with an upright fork up front and a horizontally mounted monoshock in the rear. Smooth and stable enough for mile-munching duties, the suspension setup's softness becomes apparent when you take the 650GT onto rougher roads or try to ride it like a sport bike.
Being a sport touring bike equipped with semi-sporty Metzeler tires, the 650GT will gladly comply if you take it for a run through twisties. Just don't expect it to fall sharply into line the same way a dedicated sport bike with stiff suspension and clip-on handlebars will.
Clamping onto the twin front rotors and single rear disc are J.Juan calipers, which altogether provide just enough bite to bring the 226kg bike to a stop. The ABS works well enough, though intervention in the rear is sort of jarring. Also jarring is the weird screeching noise the rear makes when under heavy braking.
Extra features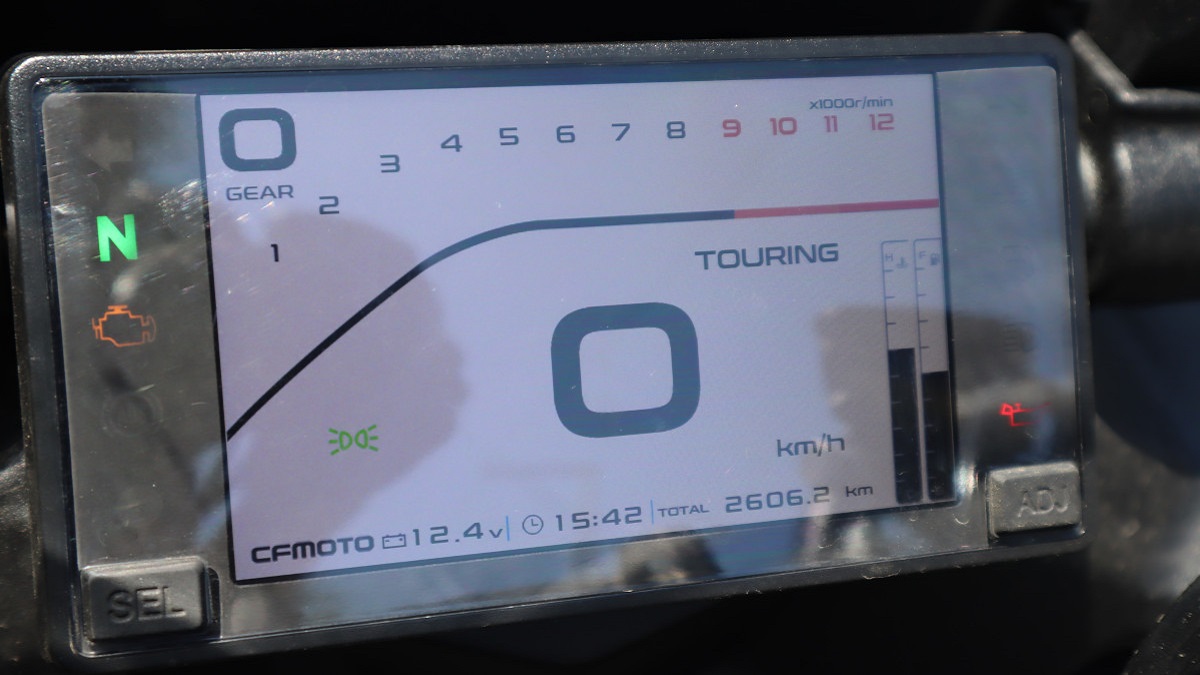 This department is where the 650GT shines, as it rolls off of the factory floor with a good number of touring-friendly features already equipped. Mounted up front above the LED lights is the aforementioned adjustable windscreen that's actually tall enough to work for an adult human. Behind that is a feature-rich, full color five-inch TFT screen from which the rider can change riding modes and view the usual information. In addition to changing layouts depending on whether or not you set the bike to Sport or Touring mode, the TFT display is also one of the fastest to transition between light and dark modes that I've encountered.
On either side of the TFT display are two power sockets. One houses a 12V socket and the other has two USB ports, giving the rider plenty of options for charging their gadgets. On the handlebar are the typical items like the turn signal indicator, horn, hazard switch, and passing light. What isn't so typical is the button placement, as I often found myself accidentally honking the horn when I was trying to switch riding modes or adjust my turn signals.
Verdict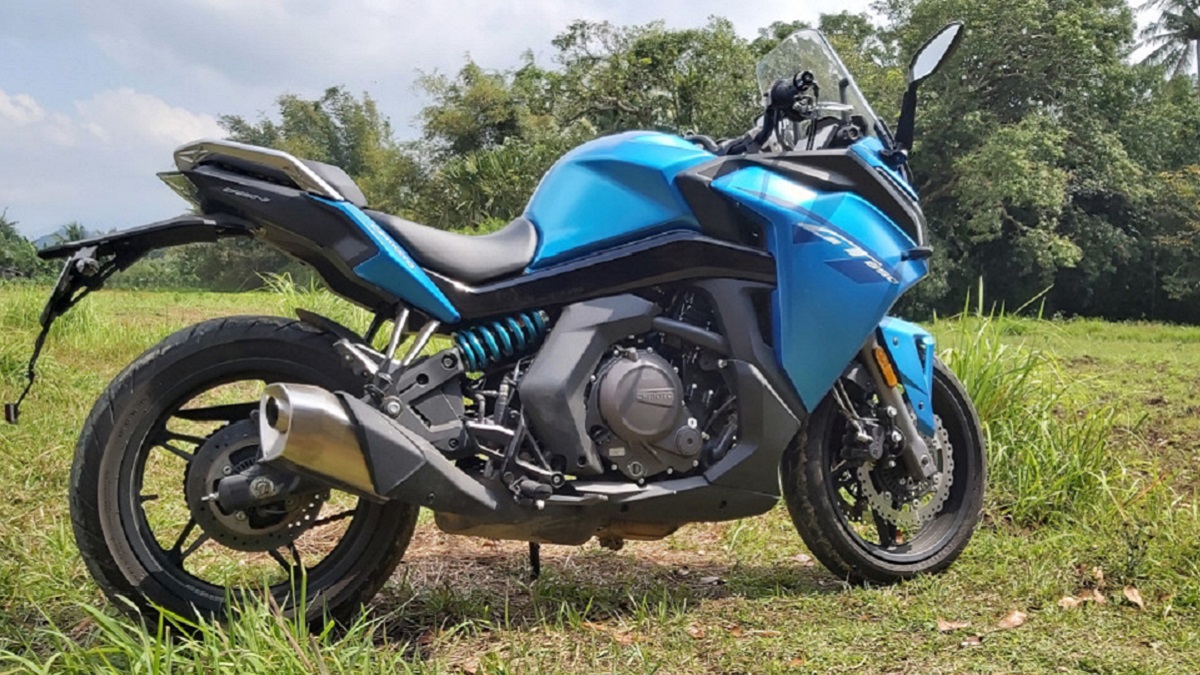 At this price point, the 650GT looks pretty hard to beat, especially with its friendly yet capable engine, comfy ergonomics, and ample amount of sport-touring features. While some aspects of the bike make it feel like it's built to fit its price point, the 650GT redeems itself with its ease of use, versatility, and bang-for-buck factor.
Specifications: CFMoto 650GT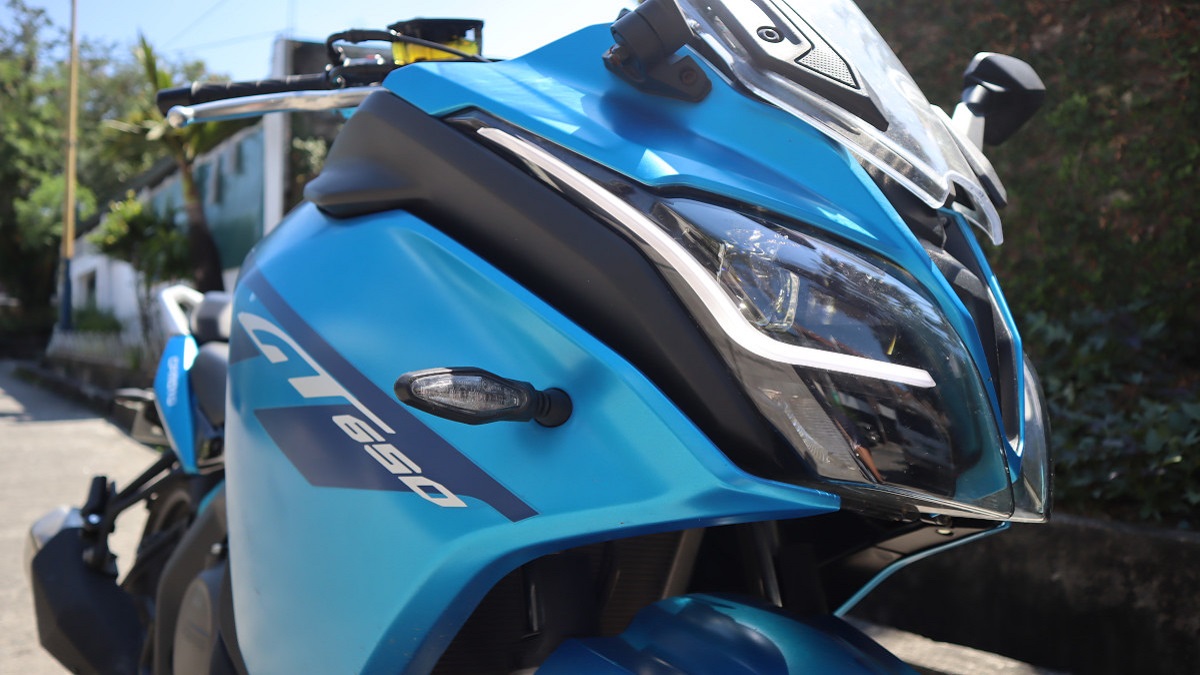 Price: P345,000
Engine: 649.3cc parallel-twin
Transmission:Six-speed manual
Power: 61hp @ 9,000rpm
Torque: 58.5Nm @ 7,000rpm
Seat height: 31.2 inches
Score: 16/20