At the start of last year's lockdown, I found myself searching for a Bluetooth helmet communication system. Usually, comm units cost upwards of P10,000, which puts them out of some riders' reach. So, instead of skipping meals for a couple months to afford a branded model, I checked Chinese-made models on Shoppee and Lazada. A few minutes later, I already added the Freedconn T-Max E 1000m BT helmet to my cart.
Not to be confused with Yamaha's 560cc maxi-scooter of the same name, the Freedconn T-Max supposedly offers the same features as more expensive communicators. For under P3,000, is it a worthy substitute for branded models? Read on to find out.
Styling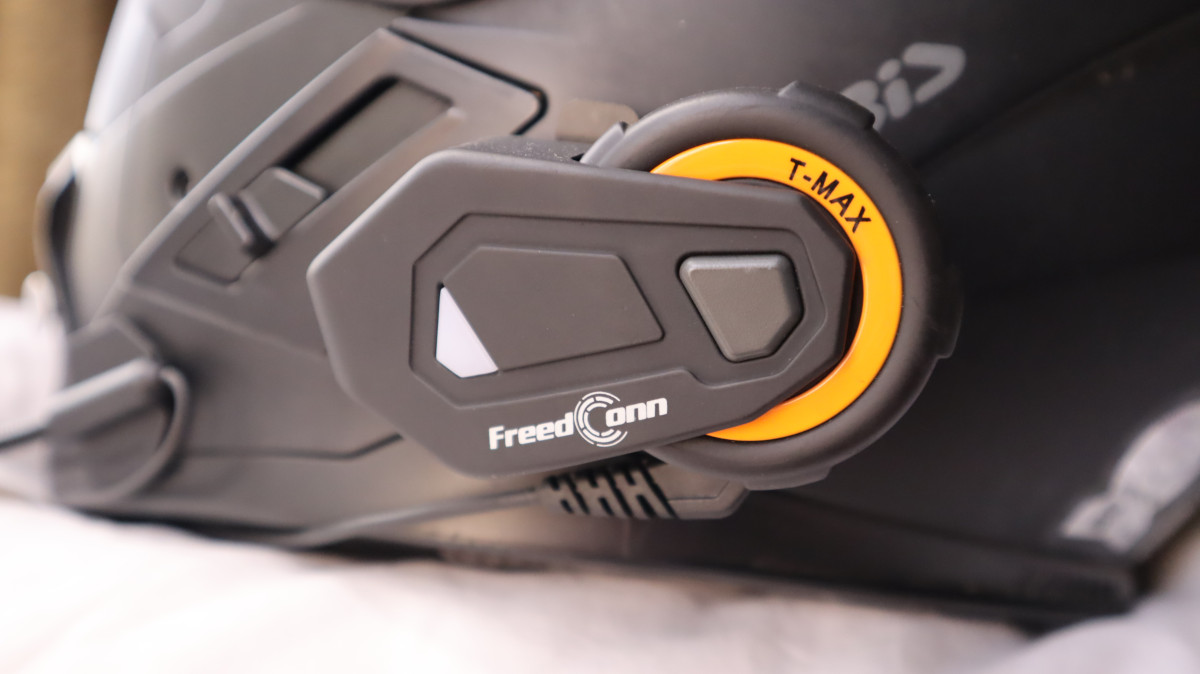 Continue reading below ↓
Recommended Videos

Whereas the more premium models look cool and aerodynamic, the T-Max is sort of chunky-looking thanks to its thick plastic body. The finish of the material is matte, which makes it appear a little more deluxe, and the orange control wheel adds a nice pop of color to the otherwise all-black device.
Mounted on a helmet, the T-Max looks tidy and appropriate, but sticks out a bit more than higher-end models because of how thick it is. If properly routed into the helmet during installation, the wires can be hidden.
Comfort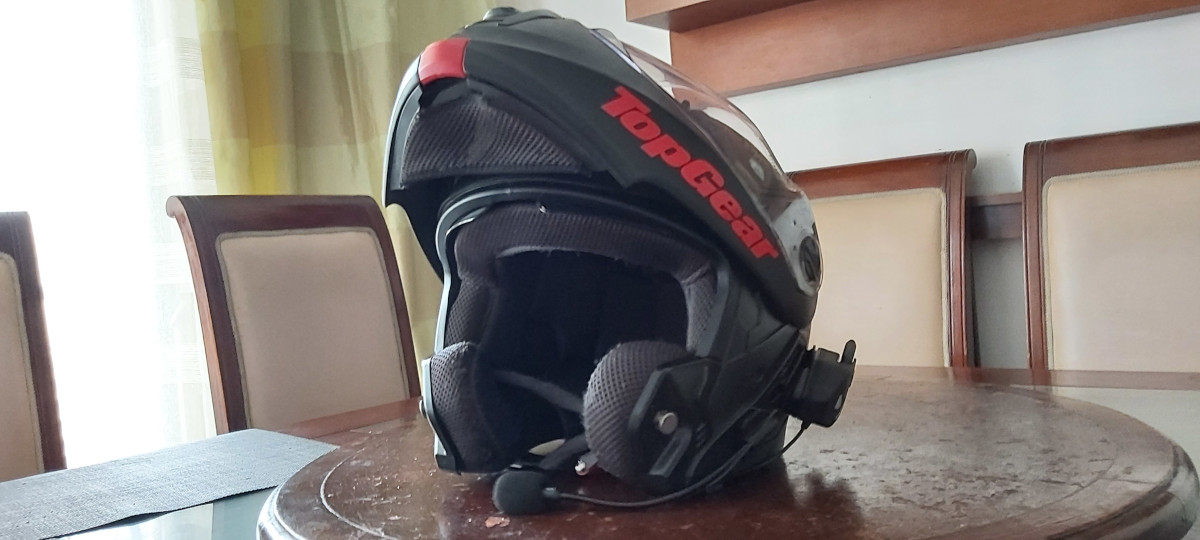 After installing the speakers, mic, and device on my modular helmet, I found that comfort isn't reduced much thanks to the helmet having cutouts. The speakers are slim, so they don't press onto my ears or cause any pressure. The wires are tucked away inside the helmet padding, so they don't snag or press against my head.
Because my helmet is roomy, the mic can sit at a comfortable distance away from my mouth. If your helmet is tight, the length of the mic can make things feel cramped around the mouth area.
Over the year that I've had the T-Max, the wiring has worn away at parts of my helmet's padding, which not only makes for a sadder-looking helmet, but also a less comfortable one.
Function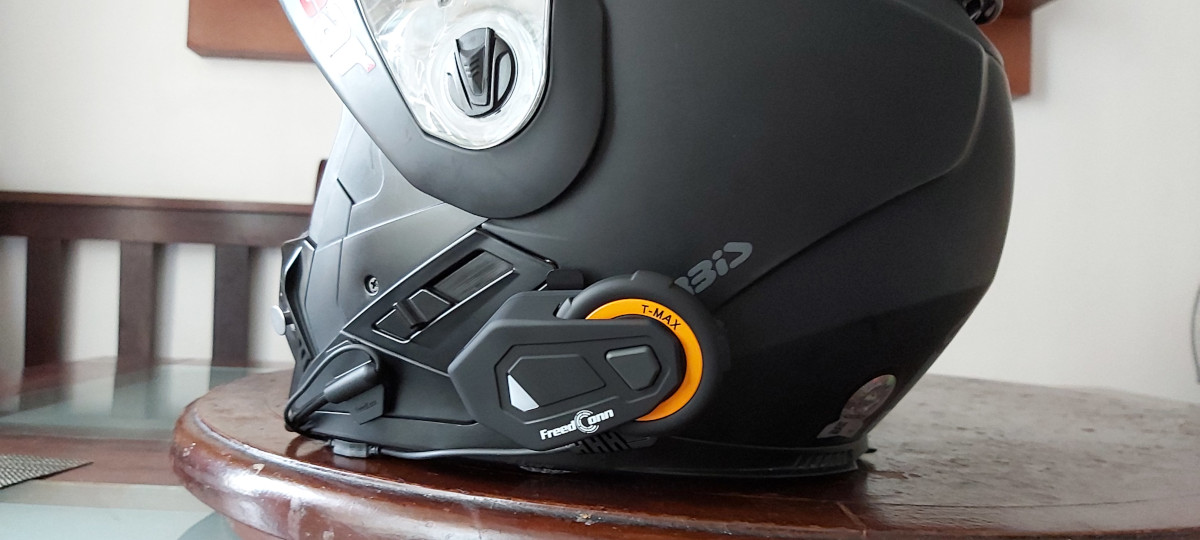 After an easy installation, the T-Max can now be paired and used. Pairing with your phone is quickm with voice prompts to notify you that the unit is ready. The T-Max allows you to listen to your phone's music, make and receive calls, and hear navigation directions, all while being capable of pairing with other comm units.
Speaker quality is comparable to budget Bluetooth earphones, which means audio is decent enough to listen to music and understand what people are saying. Mic quality, on the other hand, is surprisingly good. Even when I'm wearing a mask, people on the other line have commented they couldn't tell that I was riding a motorcycle with how clear my voice sounded—as long as I stayed under 80kph.
The T-Max's performance as an intercom system with other communicator-equipped riders is passable as well. Range isn't quite the claimed 1,000m, especially with large vehicles and other obstacles between you and your riding buddies. On a clear expressway, though, I can still hear and understand my fellow riders even when they're just a dot in the distance. The pairing sequence is cumbersome, however, and takes a bit of trial and error, not to mention a few Google searches, to get right. It also has to be done every time you turn the unit on, which adds another step to your pre-ride prep.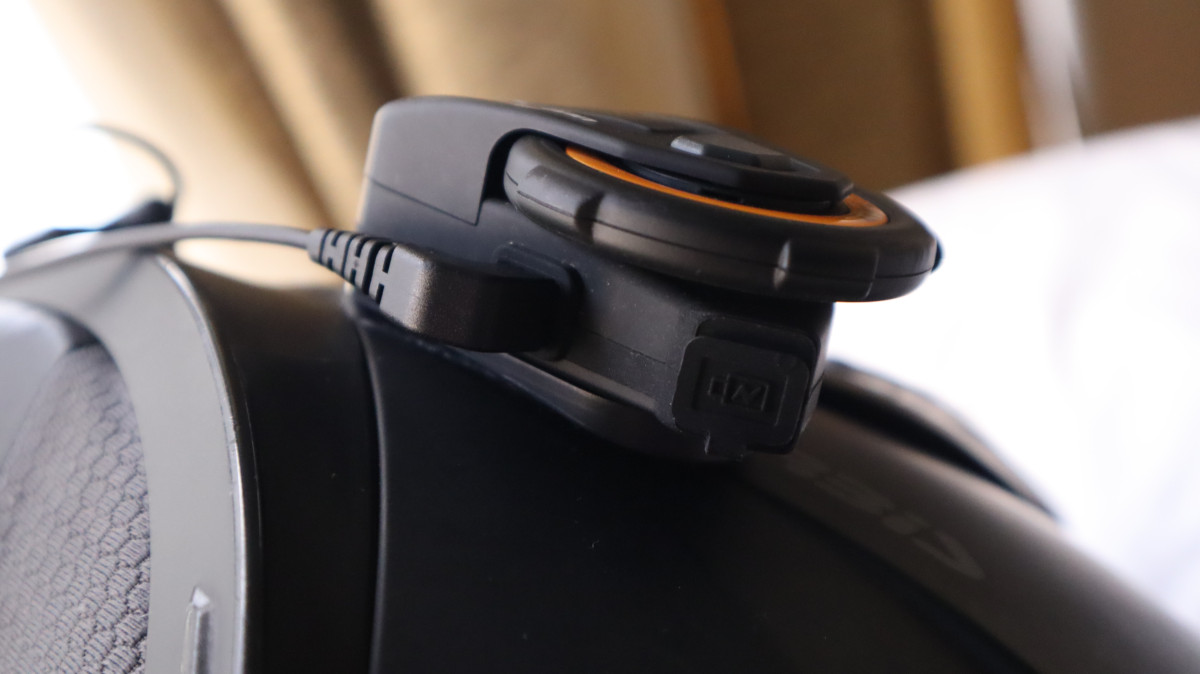 The multifunction control wheel and single-button setup is convenient and easy to get used to. The button is in charge of answering/declining calls, pausing/playing music, switching between phone audio and FM radio, and power/pairing functions.
You can skip songs and adjust the volume by manipulating the control wheel, though doing so, especially with gloves on, is a bit tricky. It's more reliable to set the audio volume on your phone.
The Bluetooth connection between the device and phone can be spotty at times, which can get annoying when you're vibing to a song out on the open road. What isn't annoying is the battery life, which can last for about eight hours' worth of music and occasional intercom use.
Extra features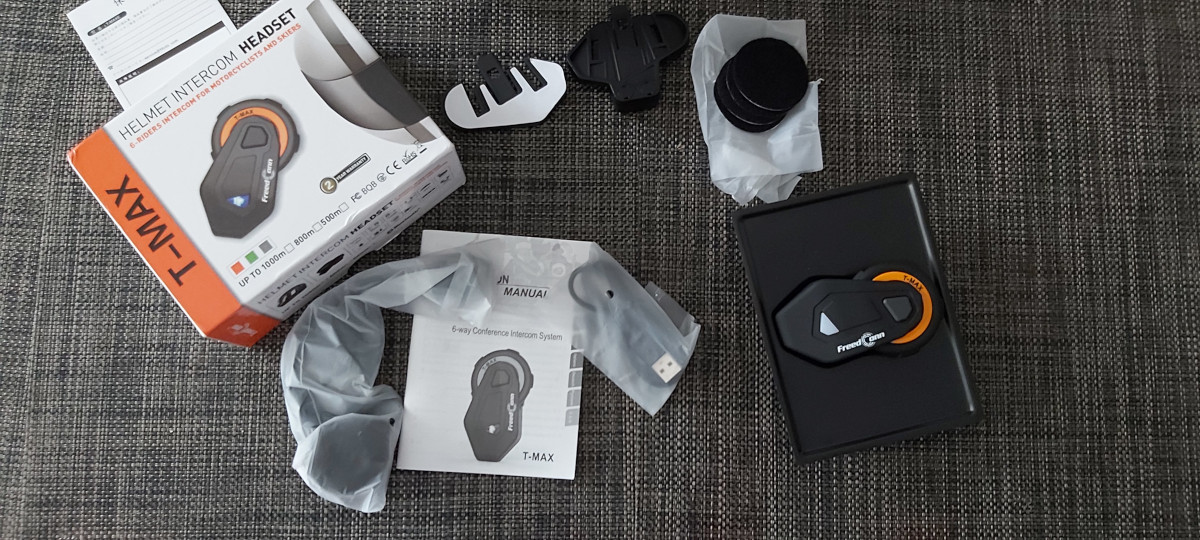 Inside the T-Max's box is the unit, mic, a pair of speakers, the wires, two mounting options (clamp mount and adhesive velcro patch), round velcro pads for the speakers, a USB charging cable, a multi-language manual, and a warranty card.
It's nice that Freedconn included two mounting options, as the clamp doesn't fit on my helmet. It would've been nicer if they included spare velcro pads for the comm unit and mic mount the same way they did for the speakers, because after a year, it's starting to lose its grip.
The T-Max's claimed water resistance holds some weight. I've ridden through rainstorms and the device still works as well as it did the day I got it. The advanced noise control, on the other hand, is something I'm not sure I even noticed.
Verdict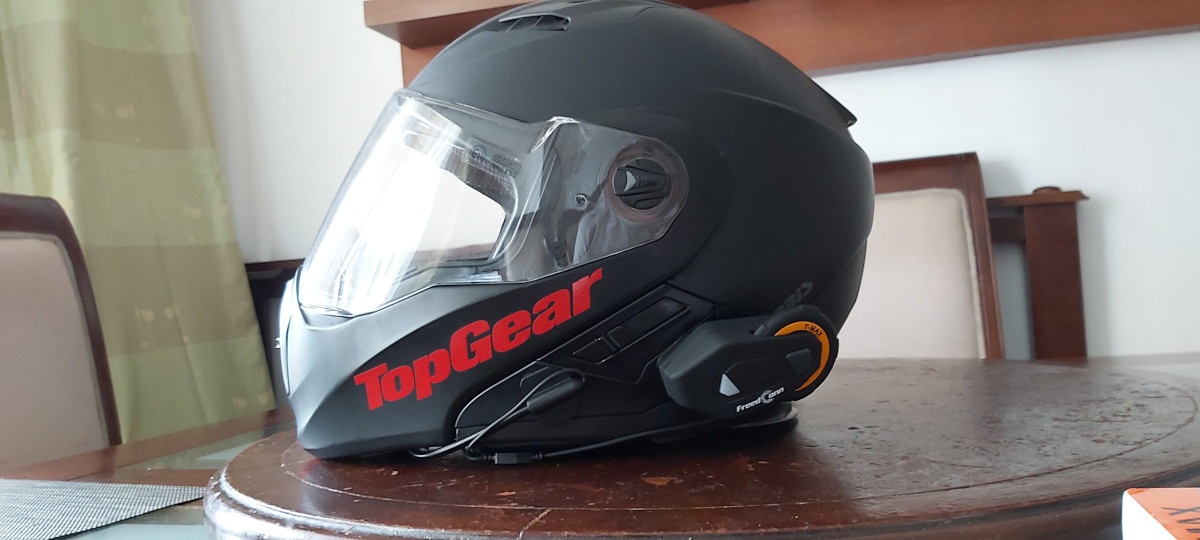 For a very reasonable price, the Freedconn T-Max allows budget-conscious riders to get nearly all the functions of a higher-end comm unit. Sure, audio and Bluetooth connection quality are sort of spotty, the design isn't as cool as it could be, and the velcro loses grip after some time, but it's hard to overlook the convenience and usefulness it offers at this price point.
If you're strapped for cash, or looking for a comm to slap onto a spare/passenger helmet, the Freedconn T-Max is perfectly adequate. Just don't expect the same quality as a unit that costs 10 times as much.
Specs: Freedconn T-Max E 1000m BT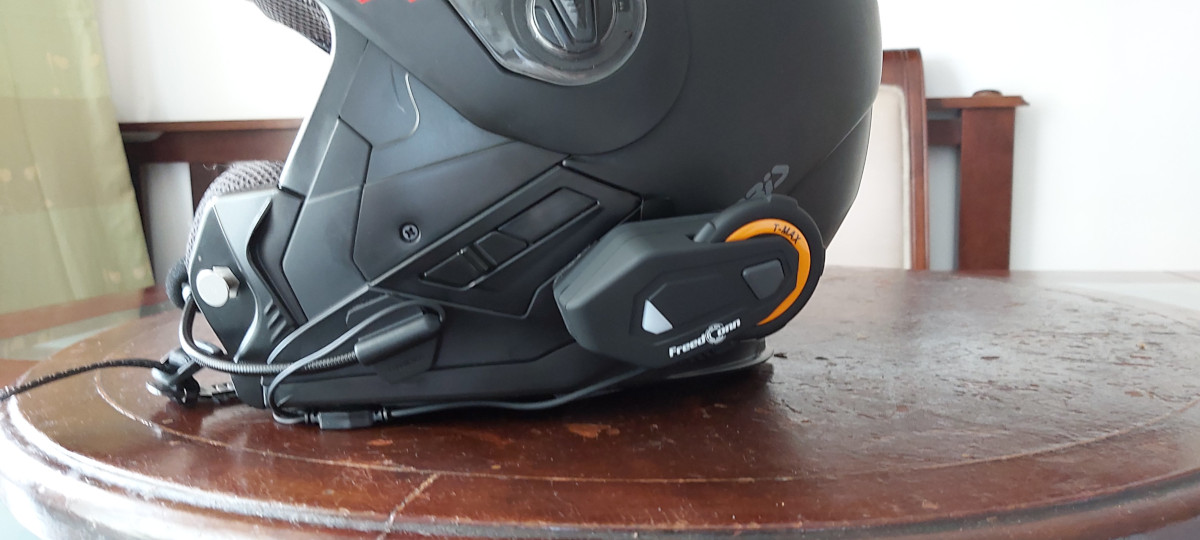 Price: Around P2,000-P3,000
Score: 17/20