Fanny packs might have become a fashion statement in recent years, but riders still use them for practical reasons today. Waist bags provide less storage space than something like a backpack, but offer a more convenient and compact solution to bringing items on a ride.
We'll be taking a look at one such bag from Japanese brand RS Taichi. The RS Taichi RSB267 Waist Bag has five liters of storage space and several storage pockets.
Is this well-suited for riders' needs? Find out in our review below.
Styling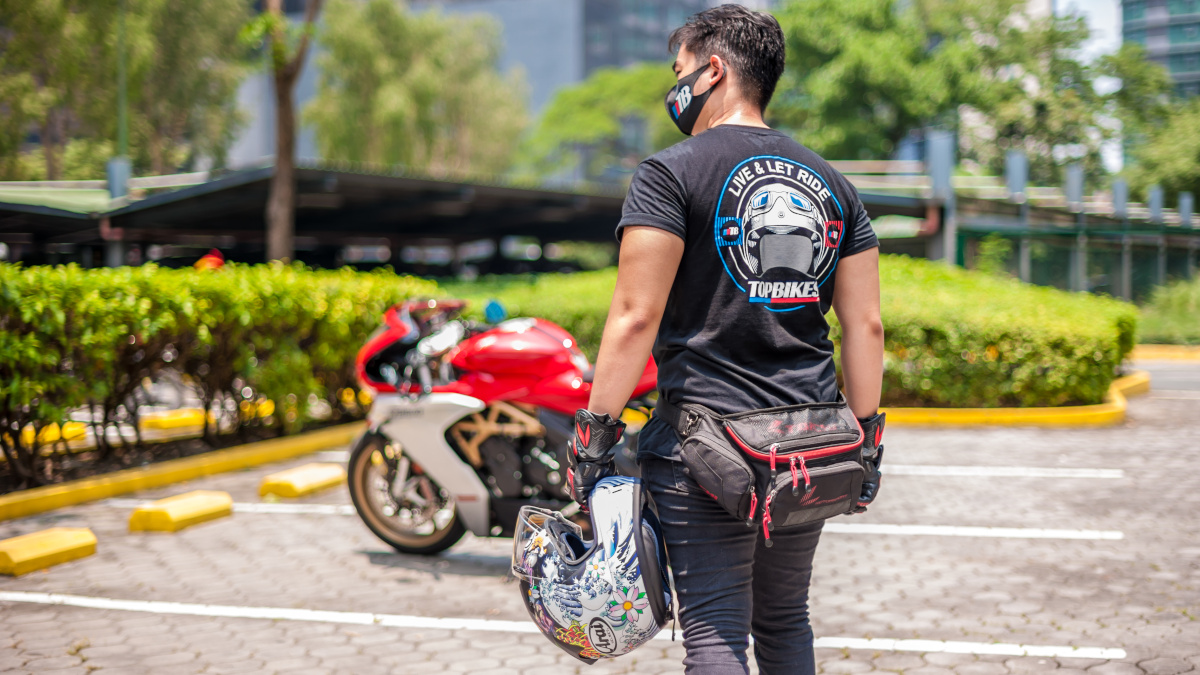 RS Taichi products, sold locally under the Taichi name, typically have urban styling, and this bag is no different. The one I purchased comes in a black and red color scheme, and would look right at home on a sportbike thanks to its sporty branding. This bag wouldn't look out of place on any other kind of motorcycle, either, as black does tend to pair well with anything.
Continue reading below ↓
Recommended Videos
The bag does look a bit bulky when worn, but is still relatively compact for something with five liters worth of storage. Wearing this bag off the bike isn't as casual as a backpack, however, but looking like a rider isn't a bad thing at all—especially if you're carrying your helmet around anyway.
Comfort and practicality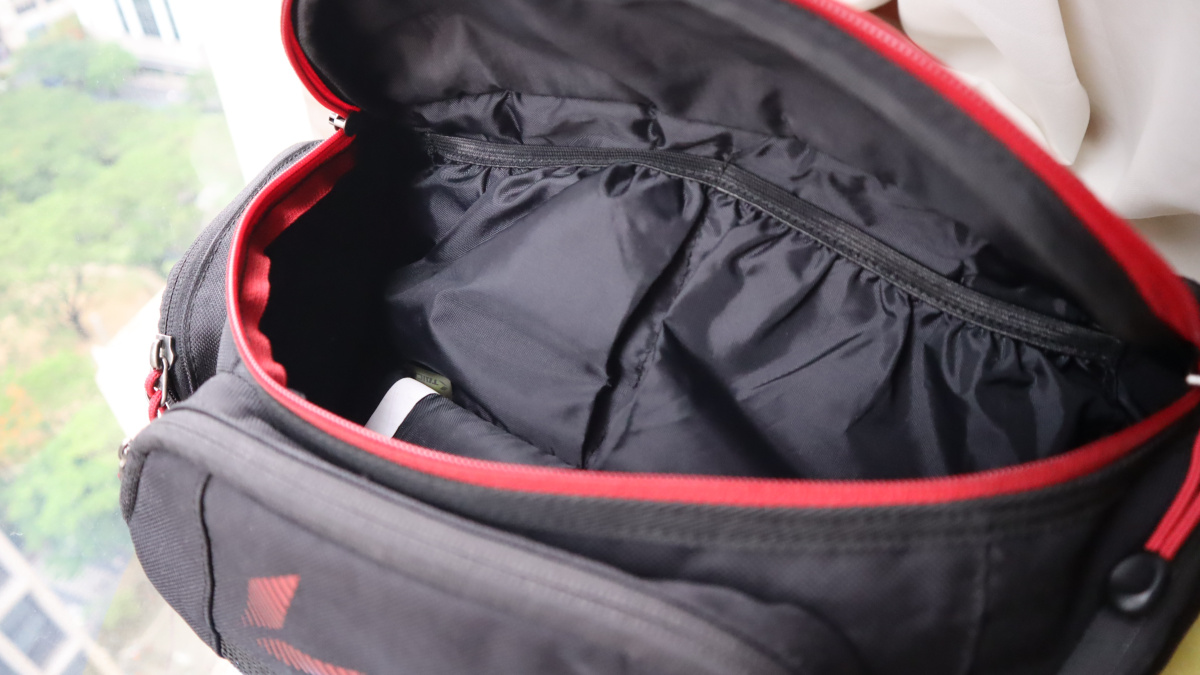 The side of the bag that makes contact with your body is padded with a breathable mesh material, so wearing it for long periods doesn't make your waist too sweaty unless it's summer. No parts of the bag dig into my body even when I'm fully hunched over on a sportbike, so it poses no threat to long-term comfort while riding.
An adjustable buckle fastens the bag around your waist, and it's easy to close or open even with riding gloves on. Adjustment and fine-tuning these straps can be tricky when gloved up, however, so it's to secure the bag before fully gearing up.
Opening up the bag's main compartment grants access to five liters of space, which I've found to be enough for your usual essentials. On an out-of-town ride, I'm typically able to fit a couple of extra shirts, a small towel, a water bottle, my camera, and a face shield into the main compartment alone.
Safety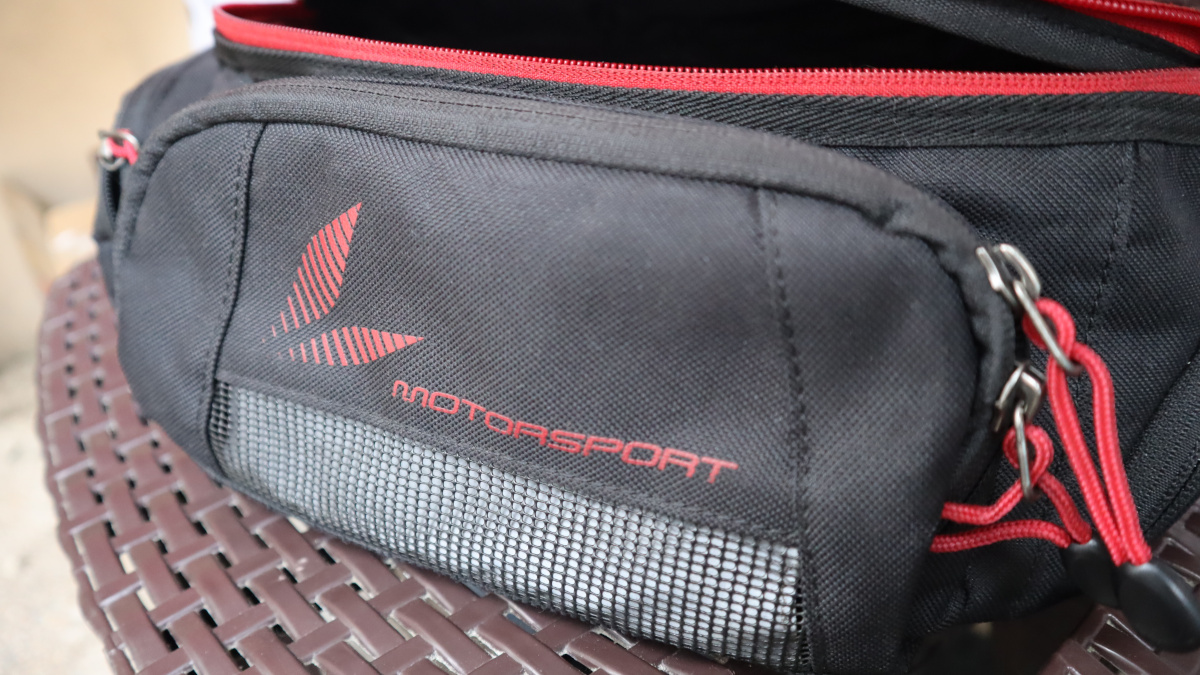 Bags really don't offer much in the sense of rider protection, but RS Taichi did attempt to add some visibility to this one in the form of a reflector incorporated into the front pocket.
As for keeping your items safe from the elements, the polyester material does well to keep everything dry and secure even when riding through rain. Without an actual waterproof rating, I can't endorse this bag for more serious all-weather use, but it has kept my electronics and toll receipts dry through the occasional rain shower.
Extra features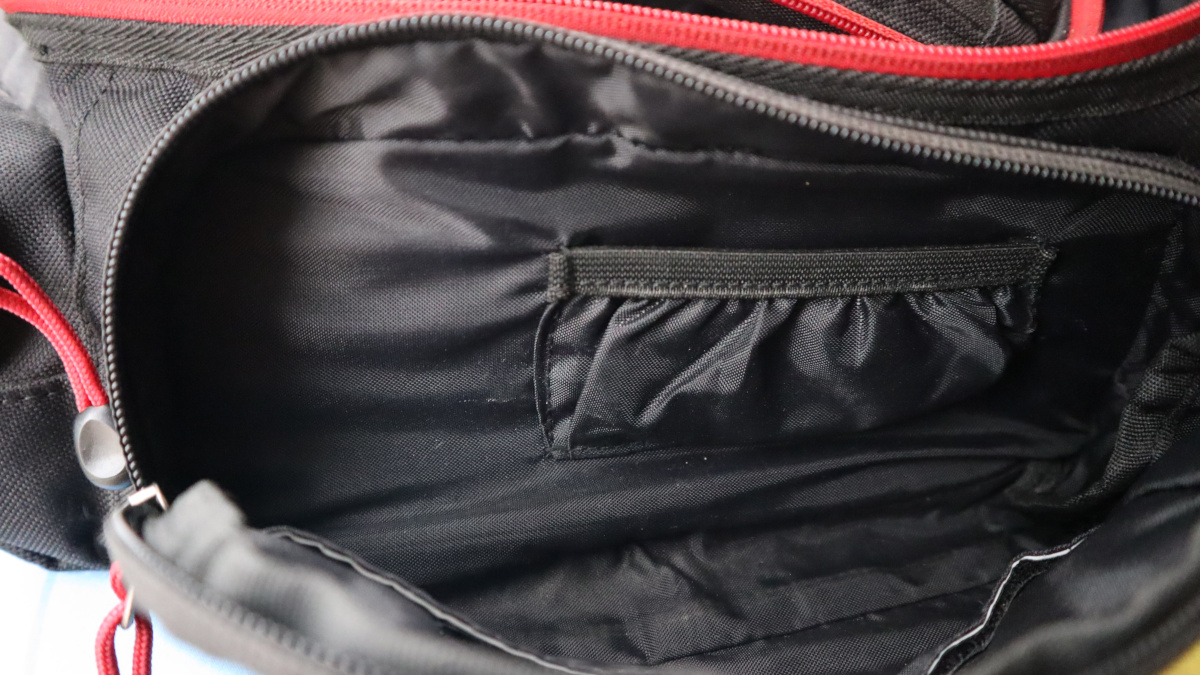 Aside from the main storage area, the bag also has three enclosed outer pockets and a single top mesh pocket. These outer pockets are great for smaller items like spare change, your wallet, smartphone, and toll receipts. Accessing these pockets is easy to do with gloved hands, thanks to the cords attached to the zipper pulls.
Within the main and front compartments, you will also find stretchy internal pockets that will keep smaller items from rattling around in the bag. The external mesh pocket on top of the bag should be good for small items you want easy access to, but be aware that storing things like paper money and receipts in here will leave them vulnerable to rain.
On the side of the bag is a hook for your keys, alcohol bottle, nametag, or whatever you can hook onto it.
Verdict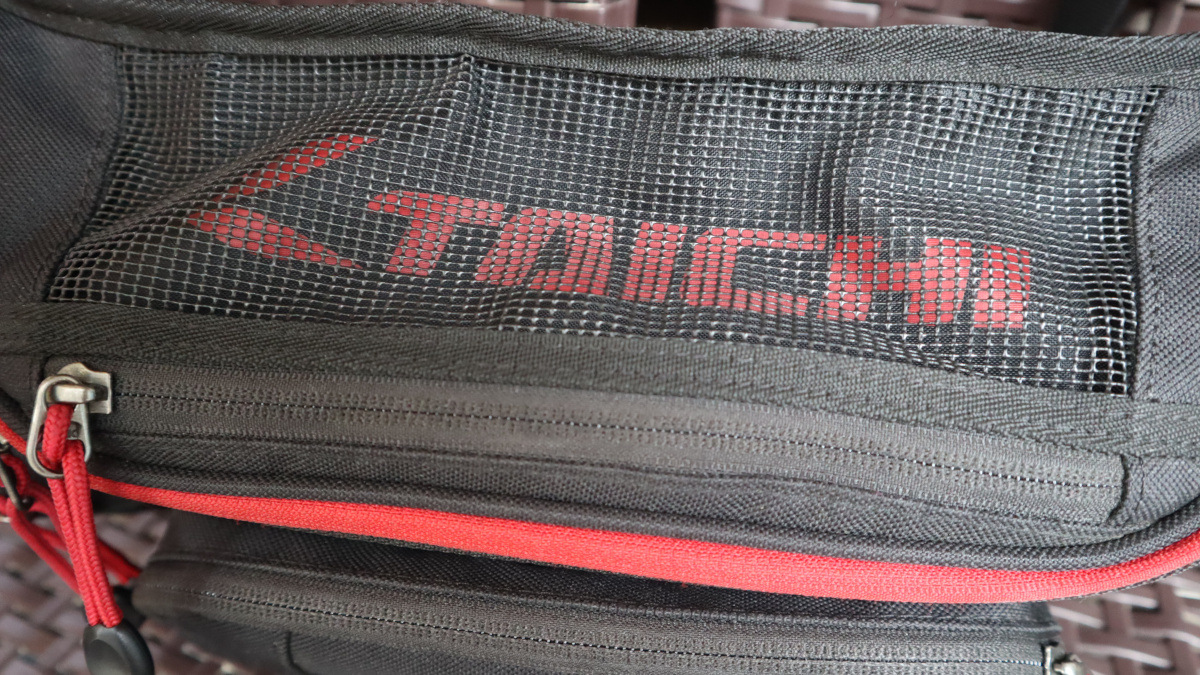 For rides that don't require a whole lot of gear, something like this waist bag will likely serve you well. With some arranging, you can fit a decent amount of stuff into its easy-to-access compartments, making it a good choice for when your pockets aren't enough but a backpack is too much.
SPECS: RS Taichi RSB267 Waist Bag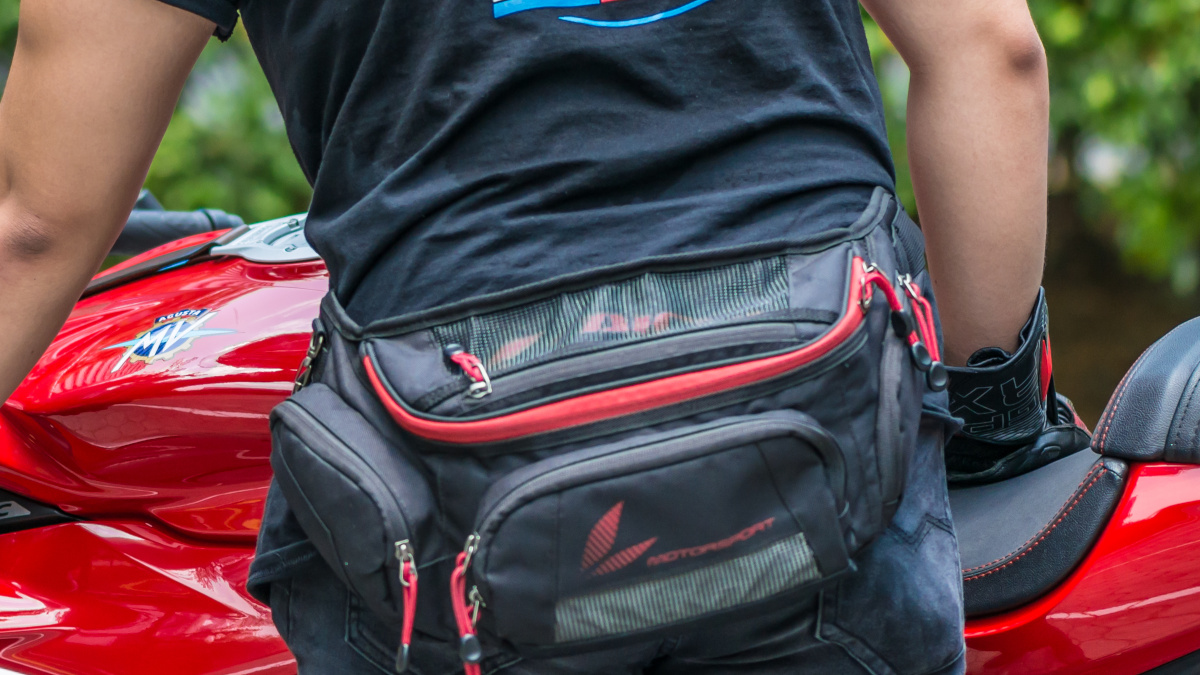 Storage capacity: Five liters
Materials: 600D Polyester/1680D Polyester
Price: P3,800
Score: 17/20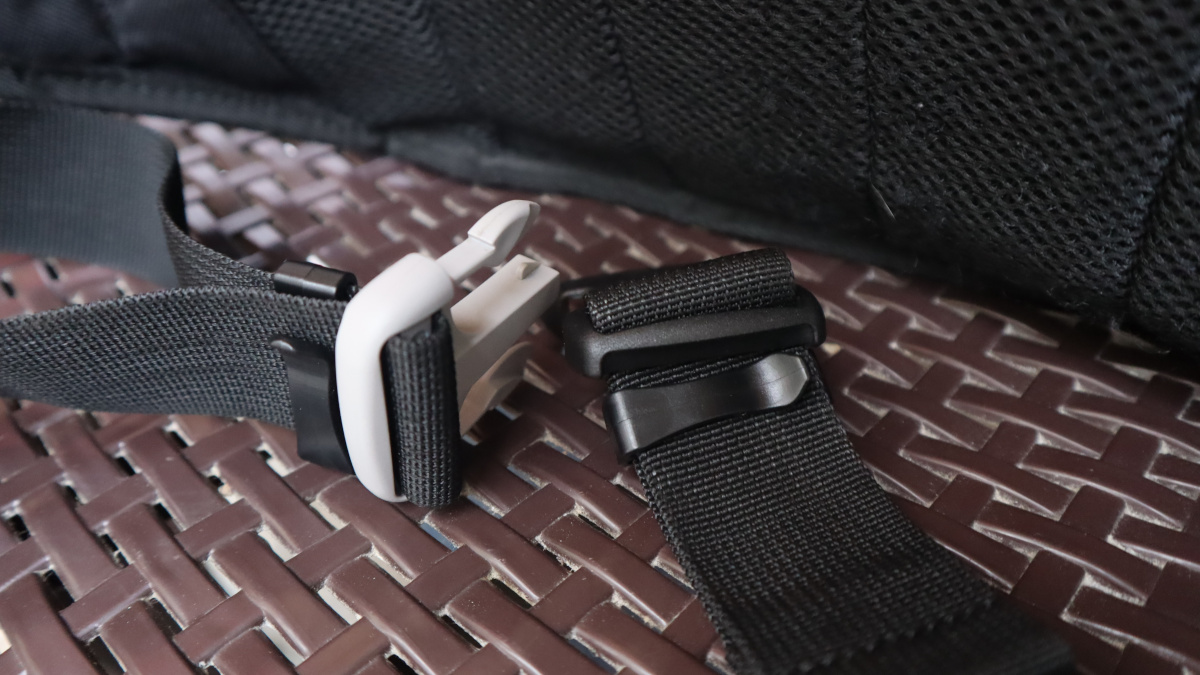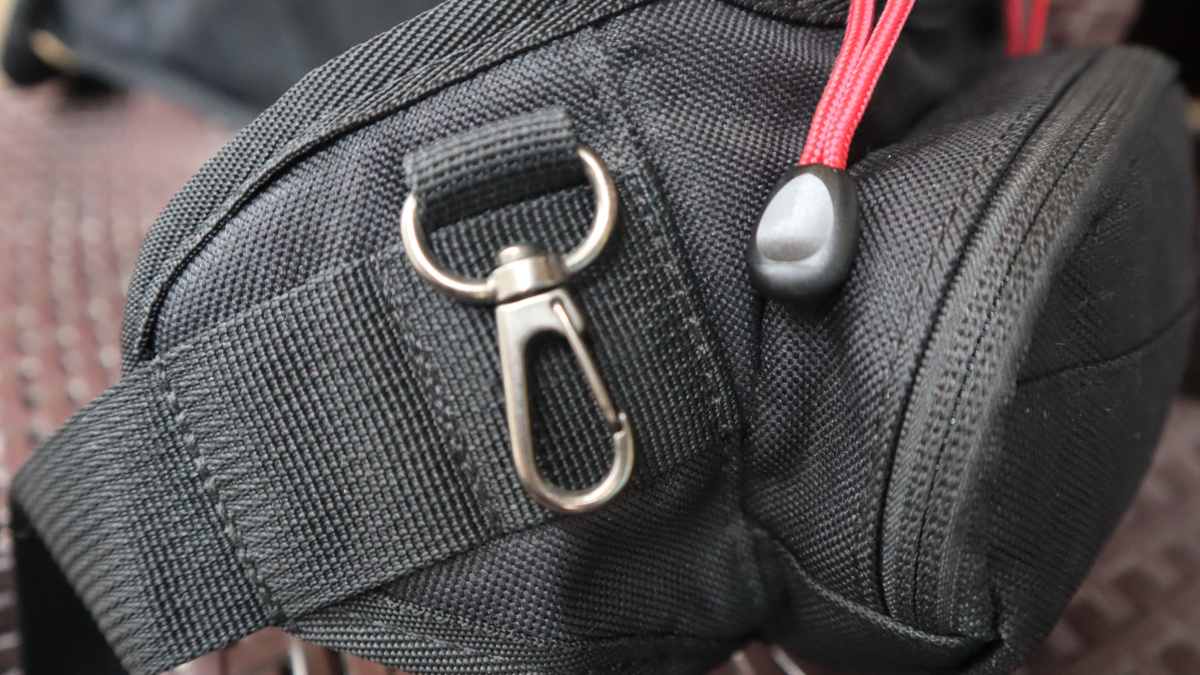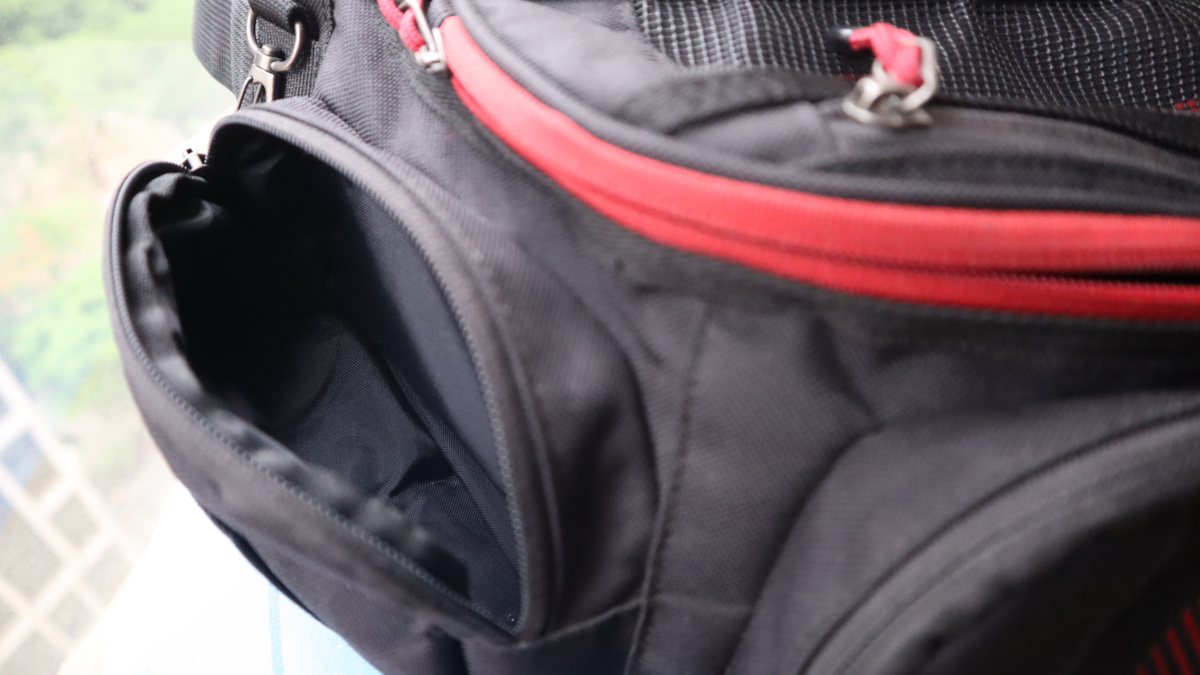 Top Bikes Philippines is now on Quento! Click here to download the app and enjoy more articles and videos from Top Bikes Philippines and your favorite websites.