French helmet manufacturer Shark is perhaps best known for producing premium helmets used by famous racers like three-time MotoGP world champion Jorge Lorenzo and two-time Moto2 world champion and MotoGP racer Johann Zarco. With a proven track record like theirs, Shark has become the helmet brand of choice for many riders around the world.
Here in the Philippines, the quality and safety that come with helmets like those from Shark tend to be associated with a premium price tag. That's not always the case, though, as Shark offers the DNA, high build quality, and rigorously tested safety of their range-topping models in a reasonably-priced helmet.
Meet the Shark Ridill: a do-it-all full-face helmet that offers high quality and safety without a hefty price tag. Is this entry-level model a good reason to choose a premium brand over more budget-oriented options? We picked one up from Bikerbox to find out. 
Styling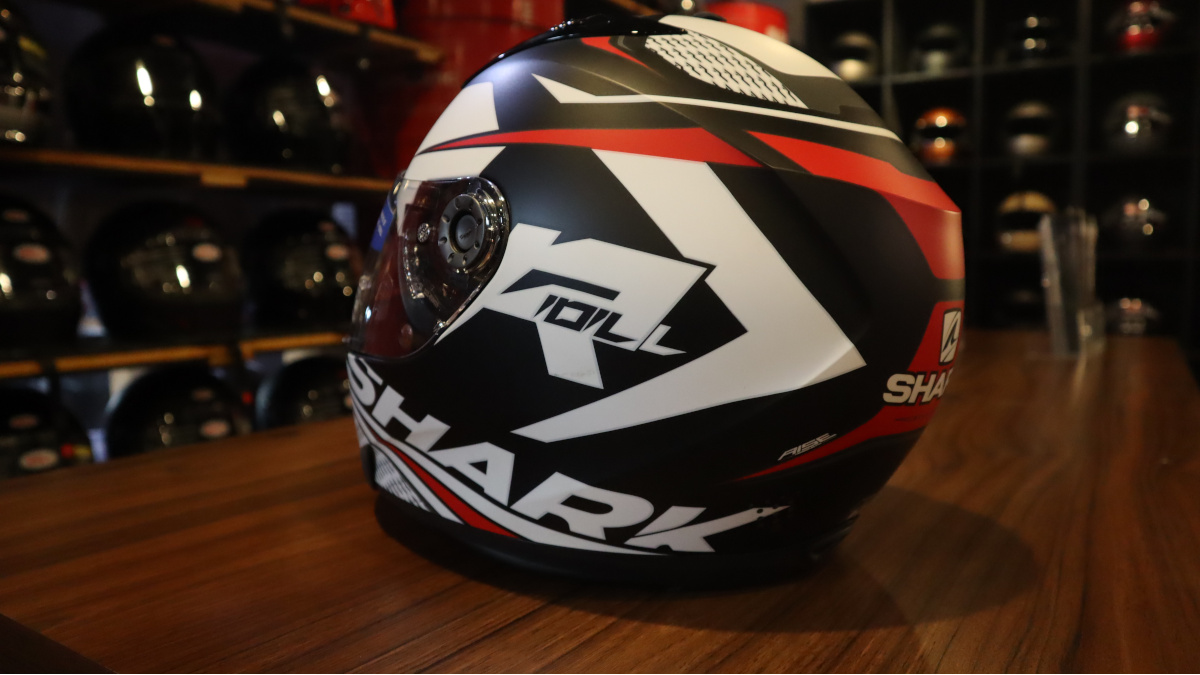 Continue reading below ↓
Recommended Videos
As far as shell designs go, the Ridill sports a no-frills, inoffensive design that's characteristic of most street/sport-oriented full-face helmets. The polycarbonate shell does have sculpted lines and edges that give it a cool, mildly aggressive look.
The one we got sports the Stratom graphic, a racy-looking matte finish made up of white, red, and black. This colorway makes the helmet look more visible than the plain black. Coincidentally (or not), this color happens to match my personal motorcycle pretty well.
Quality-wise, the Ridill looks and feels well-made, with the kind of fit and finish one would expect from a manufacturer like Shark. Little details like the shark logo on the micrometric fastener and visor quick-release are a nice touch, and drive home how confident the brand is in its entry-level helmet.
Comfort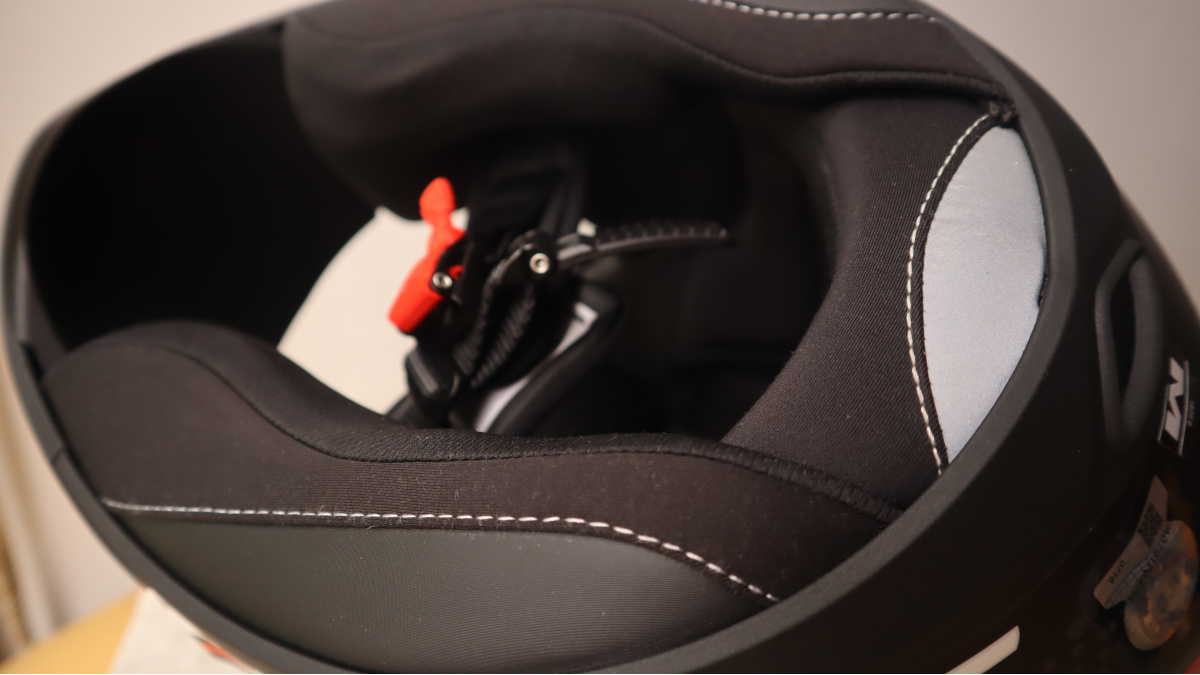 Shark's reputation for quality and comfort is well-deserved, as the Ridill feels very well-padded right out of the box. The one we got is the updated 1.2 model with revised lining and padding. Comfortably snug and without any uncomfortable pressure points, the Ridill is a pleasant helmet to wear. Meant for an intermediate oval head shape, the Ridill feels just right on my oval-ish head, and doesn't fold my ears like other helmets tend to do when I put them on. The micrometer fastener makes for a snug and customizable fit and feels quite secure when buckled in. The straps are well-padded and the fastener is easy enough to manipulate with gloved hands, but the buckle itself feels uncomfortably close to my adam's apple.
The lining and padding in the Ridill is fully removable and washable, as well as antibacterial. Ventilation duties are taken care of by a closeable chin vent as well as two independently closeable vents on the top of the helmet. These vents are a bit small, however, and don't really feel like they bring in a lot of air. The small vents are offset by the lack of a chin curtain, which allows for a good amount of air circulation, as well as serving to defog the visor. The lack of a chin curtain, however, also means that dust and weird smells can be pulled in with the air. Perhaps a rear exhaust port would be a good improvement for the Ridill, especially given our country's warm weather.
The medium Ridill weighs in at 1.5kg, which is pretty average for the full-face category. It's not the lightest helmet around, but one of the ways Shark gets prices down without compromising safety is by using a polycarbonate shell, which isn't as light as pricier materials like carbon fiber.
Safety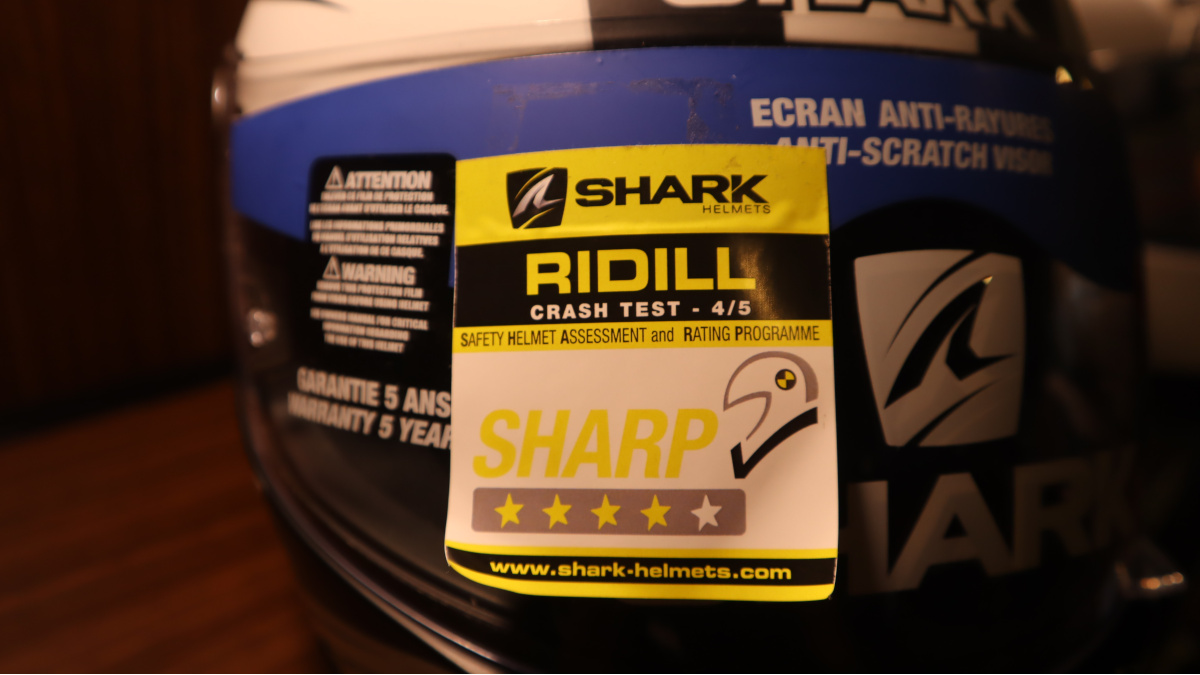 Shark helmets proudly display a SHARP (Safety Helmet Assessment and Rating Program) sticker on the visor which shows how well that particular helmet did in the UK government's independent helmet testing. The Ridill got four-star rating, which is comforting to know when you're trusting the helmet with your life.
Oddly enough, stickers bearing the necessary safety certifications can't be found on the helmet, with only a size sticker and an ICC sticker present on the back. According to the Shark website, however, all their helmets meet or exceed current safety standards, including DOT certification from the US, as well as an ECE rating from Europe.
Extra features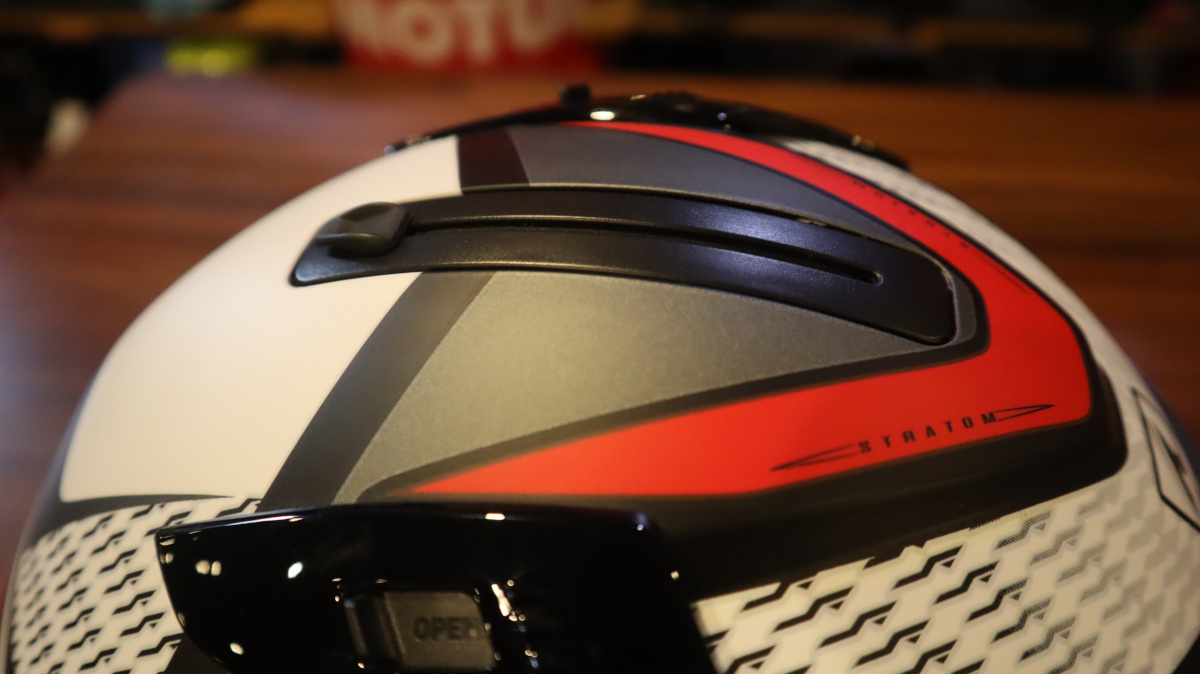 The entry-level Ridill has similar features with its pricier siblings, such as a scratch-proof, Pinlock-ready visor, which is clear and free of any visual distortion. A Pinlock insert is not included, though, and the open/close tab is only on the left side. There is also a retractable sun visor, which is dark enough for sunny afternoons, and drops down far enough to fully shield your eyes.
An easy-release visor system makes for quick shield changes, as well as easier cleaning. Riders who wear glasses can take advantage of the Shark Easy Fit system, which essentially means there's enough space to comfortably wear glasses.
Another welcome addition is a reflective insert on the rear padding, which is visible when the rider is tucked over a bit and adds a bit more reflectivity to the helmet. Shark also claims that all its helmets, the Ridill included, are ready to accept the proprietary Sharktooth communication system, as well as most other communicators. I didn't really notice any speaker cutouts inside the Ridill, so installing a communicator in one could mean that the speakers might be pressed uncomfortably against your ears.
Verdict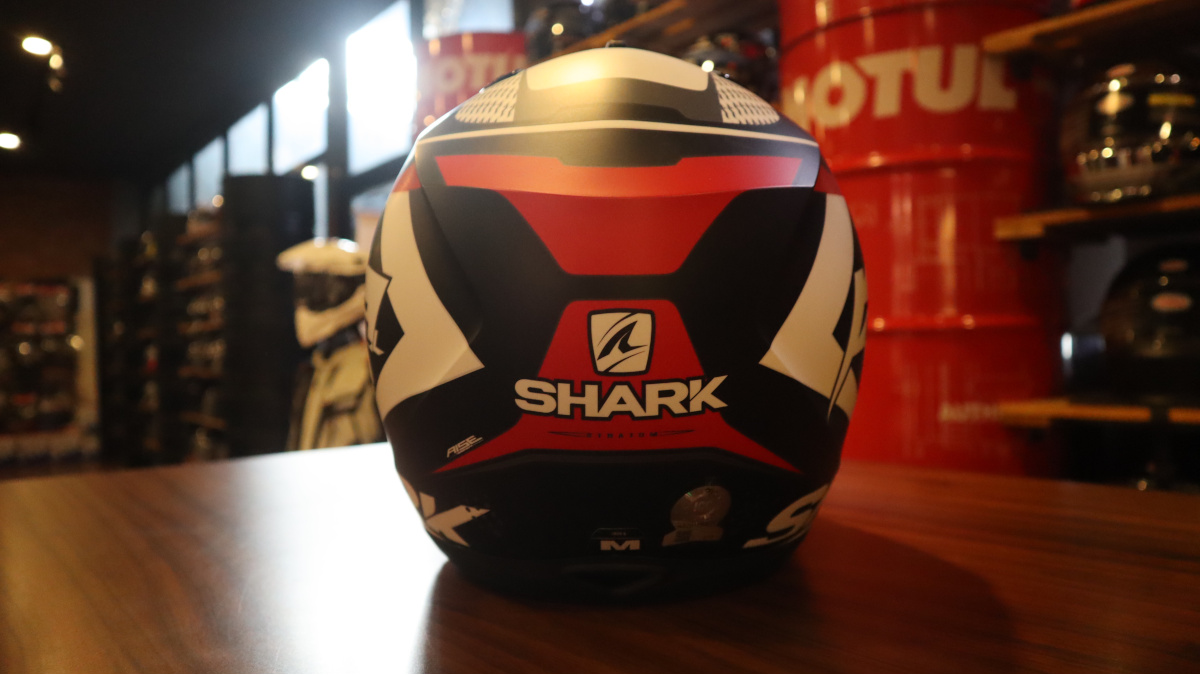 At this price point, the Shark Ridill makes a very convincing argument for choosing a higher-end helmet brand. For a fraction of the price, the Ridill manages to offer much of the same safety, comfort, and features. The Ridill is more than up to par for daily commuting, and has the makings of a great sport/sport-touring helmet. It has its flaws, but it is a very good choice for a versatile full-face cover.
SPECS: Shark Ridill 1.2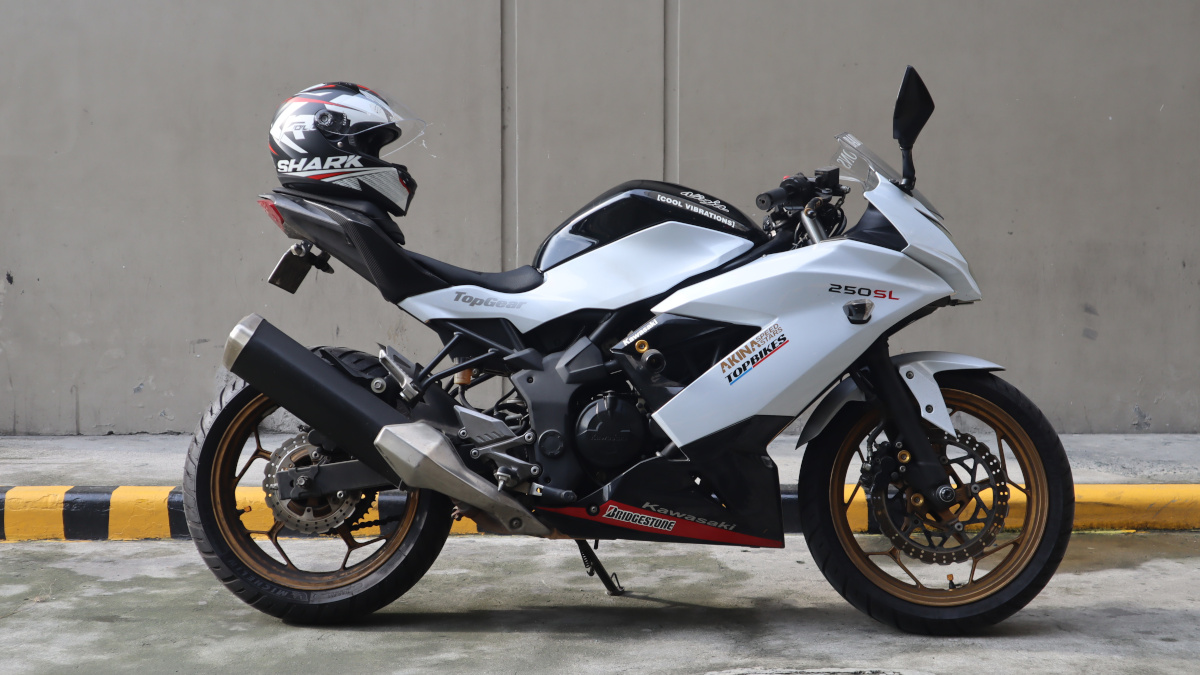 Price: P8,900-P10,900 (Depending on graphics)
Weight: 1,500 grams/3.3lbs (Medium)
Type: Full-face
Score: 17/20